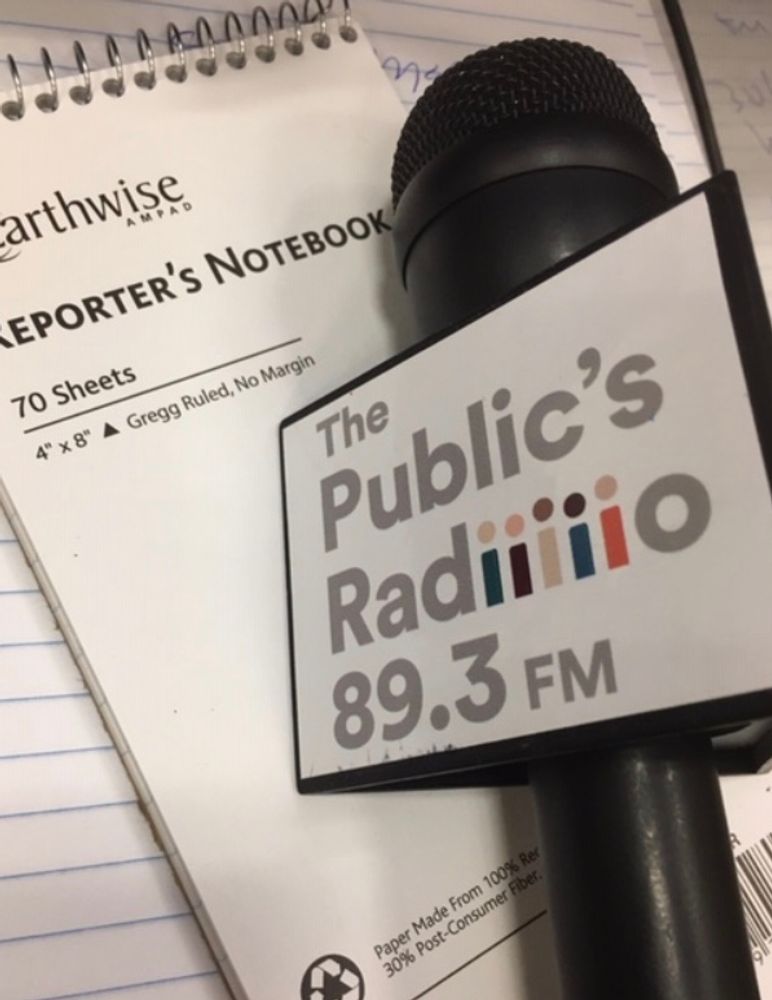 There's no truth to the rumor that a mixed martial arts octagon is under construction for the early rounds of Rhode Island's 2022 gubernatorial race. Thanks for stopping by. Your tips and comments are welcome. You can follow me through the week on the twitters.
*** Want to get my column in your inbox every Friday? Just sign up right here ***
1) The data for the redrawing of Rhode Island's General Assembly districts is expected to emerge in late August, setting the stage for separating potential winners and losers in the decennial redistricting process. Redistricting is a kind of political blood sport, a way that legislative leaders can reward friends, punish enemies, and try to keep rising constituencies at bay. Back in 2012, following the 2010 Census, Rep. Brian C. Newberry (R-North Smithfield) called out the "Keablemander" – as an attempt to help then-Rep. Cale Keable (D-Burriville), by moving a potential rival into a different district. Now, House Speaker Joe Shekarchi vows that Rhode Island's forthcoming redistricting process will be by the book. "It'll be a very public and fair and open process, and we'll follow the numbers," the speaker told me on Political Roundtable this week. "There are not going to be any kind of picking and choosing regarding members, who's in, who's out-kind of thing." Shekarchi cited an absence of court challenges to the work done in recent decades by the state's redistricting consultant, Kimball Brace, in rejecting the idea that it's an inherent conflict for RI's majority Democrats to oversee the redrawing of their own legislative lines. (Brace was brought in after a botched redistricting process following the 1980 Census sparked a costly special election and a big, albeit short-lived, GOP increase in the state Senate.) While there's a widespread view that the speaker's office has traditionally kept Brace on speed-dial, Shekarchi said that he and/or his chief of staff, Ray Simone, have talked with Brace in recent months just once or twice. The speaker's promise of fair play notwithstanding, the significance of redistricting isn't lost on lawmakers. At least 22 representatives have expressed interest, Shekarchi said, in getting one of his four picks to serve on a joint legislative redistricting commission. The Senate is expected to make a related announcement late next week,
2) Statehouse confidential: Senate President Dominick Ruggerio has lined up the potential use of Rhode Island College for a special session later this year, if the situation with the Delta variant deteriorates. Speaker Shekarchi said if conditions remain relatively stable, the session would take place at the Statehouse. Whether the session will happen, he said, depends on whether consensus can be reached on more than a half-dozen competing proposals on legalizing recreational marijuana and overhauling the Law Enforcement Officers' Bill of Rights.
3) Emmanuel Falck, who has served as director of Service Employees International Union in Rhode Island since 2010, is leaving that post to spend time with his family in France before deciding his next move. Falck, 42, a Narragansett native, said it feels like the right time for him to make a change. Under his leadership, SEIU won campaigns for higher staffing at nursing homes, secured collective bargaining rights for family child care providers, and the union also played a significant role in former speaker Nicholas Mattiello's defeat in his Cranston legislative district next year. Falck's successor has not been chosen. While he said he's unclear on his next move, Falck said he expects to follow the ethos of his hero, the late U.S. Senator Paul Wellstone of Minnesota, who saw politics as a way to help people.
4) RI House Majority Leader Chris Blazejewski (D-Providence) is among the likely targets for progressives in legislative elections next year. Enrique Sanchez, one of the young organizers challenging the Smith Hill status quo, told me in an interview this week that progressives will focus next year on winning as many possible seats in the House and the Senate. He said Blazejewski is "most likely" a target since he did not support Medicare For All or the Renew Rhode Island agenda. In a separate interview, House Speaker Joe Shekarchi described electoral competition as healthy. On Medicare For All, "No tells me how they're going to pay for it," Shekarchi said. "It's a very expensive program and we need to know where that money's coming from." As far as progressive challenges to his supporters, the speaker said, "I don't think anybody needs defending. People will run on their record. Chris is an extremely talented, bright and hard-working legislator. He is very much in tune and connected to his district."
5) While the new Providence Teachers Union contract arguably represents an incremental improvement, it's far from the "transformational" contract cited as a key need by Johns Hopkins back in 2019. Looked at another way, though, the raise and $3,000 lump sum payment for teachers might help to smooth the path for other future changes. All this takes place with the subtext of the approaching gubernatorial race, with Gov. Dan McKee wanting to strengthen his union support ahead of the September 2022 primary. One expected rival, Providence Mayor Jorge Elorza, took his criticism about the lack of advance details about the PTU contract to the Statehouse Wednesday, staging a news conference within rough earshot of McKee's office. As if that event was not loud enough, Elorza sought more attention by stepping toward McKee later that day. But Elorza stepped on his own message, with the video of a state trooper halting his advance toward McKee becoming grist for a mix of jokes and criticism.
6) In related news, Mayor Elorza this week unveiled a working group to examine the capital city's structural fiscal challenges, particularly the time bomb posed by $1.2 billion in unfunded pension liability. With the messaging at a virtual news conference emphasizing how the pension crisis is a statewide issue, RIPEC's Michael DiBiase didn't shy from elaborating: "I would say that we need to think more broadly about the city's finances in terms of state contributions, revenues, and we're going to need to put more things in play to actually try to solve these issues." Asked if the state and its taxpayers should be part of the solution, House Speaker Joe Shekarchi tells me, "I don't think the state should be part of the financial solution, but I think the state should be part of the solution. They're going to need state approval if they want to move forward with this pension-obligation bond …. I'm not so sure that the state has the capability, financially or morally, to fund the Providence pension system."
7) Former businessman Don Carcieri was the RI GOP's featured player when he served as governor from 2003 through 2011. But Carcieri has kept an increasingly low profile since leaving office. After losing his wife, Sue, in 2018, Carcieri quietly remarried earlier this year.
8) Commerce Secretary Gina Raimondo, among President Biden's point people on the infrastructure proposal expected to win final approval in the coming days, was a guest last week on CBS' Face the Nation. You can read a transcript here. Amplifying the message offered by Raimondo and VP Kamala Harris during a Providence visit earlier this year, the former governor said of the larger $3.5 trillion deal sought by the White House, "You talk about infrastructure and yes, we need bridges and roads to get to work. Women need childcare so that they can get to work and be productive and it needs to be affordable. And so I think this is it's core to our competitiveness to have a better kind of family care infrastructure in America that's affordable. That's affordable." Bonus: podcast of Raimondo talking about national shortage of silicon chips.
9) Gannett, owner of the ProJo and local papers in Newport, New Bedford and Fall River, has sold back to local owners about two-dozen of its papers across the country. One suspects such a move is unlikely hereabouts, since it would diminish the company's concentration of assets in southern New England. A top Gannett official, Bernie Szachara, offered this explanation to Poynter for why the company sold some papers: "Having been approached by prospective buyers, we've carefully considered what was best for both our company and the community, and we're pleased that in several situations, a local owner will continue to lead these brands into the future."
10) As part of this week's extended Political Roundtable, I spoke with Ana Gonzalez, host of Mosaic, the immigration podcast and weekly broadcast from The Public's Radio, about the depth and breadth of stories she's helped tell. Considering how Democrats and Republicans have been unable to get together on major immigration legislation since the 1980s, I asked Ana what she made of the political paralysis that often surrounds the issue. "I think it's baked in our very Constitution that immigration is not something that anybody ever agreed upon …. The law is so complicated. I don't know what the answer is. I don't know one person who could know the answer. I hope that legislators talk to more people who have experienced the system and meet them where they're at in terms of language, citizenship, the amount of money it costs to become a citizen or even to get permanent legal resident status."
11) Phil Eil has done a great public service by documenting the persistent "discovery" of Providence, by various media outlets, as a winning destination. As Phil says, "As an obsessive about the city and its history, I genuinely love the rants as much as the raves."
12) President Nixon's decision to decimate the Navy presence in Newport led to high anxiety about Rhode Island's economic prospects. Within a few years, the Smallest State fought back after a Wall Street Journal editorial maligned Rhode Island as "little more than a smudge beside the fast lane to Cape Cod." Around the same time, a young former organized crime prosecutor was running into trouble for the Nightmare on Power Street. Years later, Buddy Cianci's razzle-dazzle in the 90s, combined with talk about the Providence Renaissance, the moving of the rivers, and the NBC soap-drama "Providence," put the hype machine into overdrive.
13) Speaker Shekarchi tells me he's uncommitted in the 2022 race for governor and has spoken with some prospective candidates who have yet to become part of the public conversation.
14) RI poli-media people on the move: Jade Borgeson, who joined the Raimondo administration as a policy advisor and later served as chief of staff for the state Department of Revenue, started last month as CoS for the state Department of Administration …. Gabriela Domenzain, a one-time head of the Latino Policy Institute at Roger Williams University, is now director of communications at UCLA Law's Center for Immigration Law and Policy …. RI Supreme Court Chief Justice Paul Suttell was installed earlier this week as president of the National Conference of Chief Justices and chair of the National Center for State Courts Board of Directors.
15) Via my colleague Ben Berke, a last defense for thousands of people facing eviction in Rhode Island and Massachusetts will expire this weekend.
16) This thread (h/t Cynthia Needham) is a good primer on the Simone Biles story.
17) The tiny Himalayan kingdom of Bhutan (population 770,000) has vaccinated about 90 percent of its population, a situation attributed in part to widespread trust in its government.
Ian Donnis can be reached at idonnis@ripr.org