The phones ring all day at People Acting in Community Endeavors. The New Bedford-based nonprofit runs a food pantry, a fuel assistance program, and a center for helping tenants get Covid relief money for any rent overdue to their landlords.
Last Friday, Maria Grace said she answered 24 calls from tenants.
"I just got off the phone with a young lady," Grace said in an interview at her office five days before the end of the federal eviction moratorium. "Her rent went up $400 in a month. You know, she's not going to be able to pay that. So she's technically going to be homeless."
Carmen Mejil, the director of PACE's housing center, said her team is now working with more tenants facing housing crises than when the pandemic first sent the nation's economy into a lurch.
"They don't necessarily call us letting us know the moratorium is over," Mejil said. "But the number of evictions — it has absolutely increased. I want to say this past month, it's gone up tremendously."
Mejil said the timing overlaps with a frenzied moment in New Bedford's real estate market, with many landlords selling to new investors.
"The landlords are more aware of the ins and outs of the moratorium and they're now taking advantage of the fact that they know this is coming to an end," she said.
Some of the tenants PACE helps have received more than $15,000 from the federal stimulus to pay back rent. But for the tenants who can't access rental assistance — or whose landlords refuse to take it — the federal moratorium has been a last line of defense.
To qualify, tenants needed to show they lost income during the pandemic and certify that they had tried their best to pay their landlord and apply for rental assistance. Landlords could still bring a tenant to court, but the last step in the process — their actual removal from the home — has been frozen until the federal moratorium expires.
That day arrives Saturday, 10 months after the Centers for Disease Control first issued the order as a way of minimizing transience and overcrowding during the deadliest infectious disease outbreak in a century.
The Biden administration said on Thursday that it "strongly supported" extending the moratorium but was bound from doing so by a recent Supreme Court ruling. The president called on Congress to extend the moratorium instead, but with just two days before its expiration, that would require fast action from a Senate locked in a 50-50 partisan split.
"There are many people whose cases have gone through court and the only thing standing between them and homelessness is the CDC moratorium," said Mary Ellen Natale, a New Bedford housing attorney to whom PACE frequently refers clients.
Natale said the CDC moratorium is one of several protections passed during the pandemic that tenants are losing access to. Massachusetts already ended a stronger local moratorium that prevented landlords from even bringing a tenant to court for nonpayment of rent. The CDC's moratorium required more of renters, which effectively gave it a smaller reach.
"There was a [state] eviction moratorium, which expired in October, and that did protect most tenants," Natale said. The CDC moratorium "put the burden on the tenants to complete the form and give it to the landlord."
About 29,000 households in Massachusetts reported they are at least somewhat likely to lose their home through eviction this summer, according to a survey conducted in early July by the Census Bureau.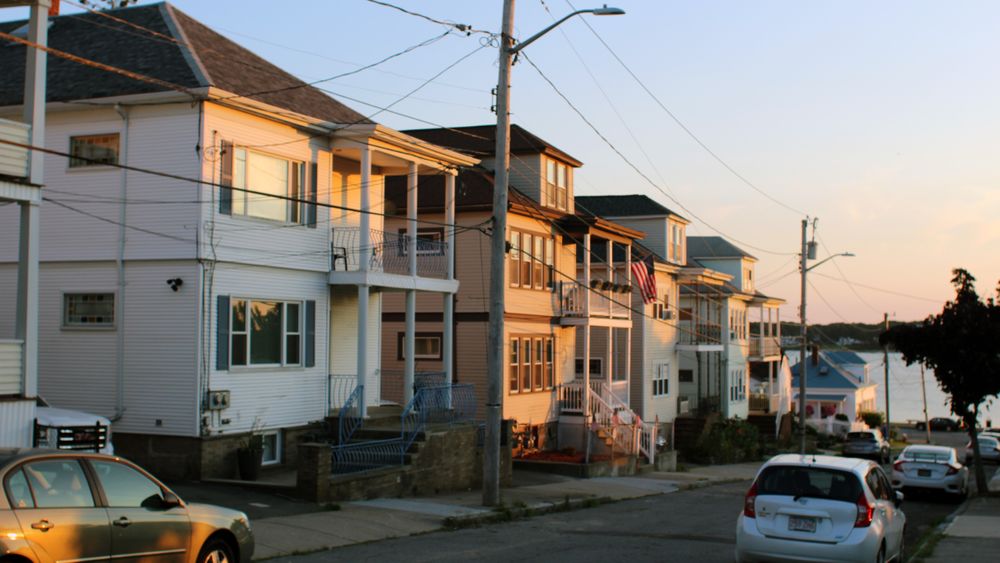 And in Rhode Island, the Center for Justice, a legal aid nonprofit based in Providence, estimated at least 2,000 households lost eviction cases over the winter, when rental assistance was unavailable because of Congress' stalemate over the second Covid relief bill.
"Now that the moratorium will be ending, a constable can come to their door and, with two day's notice, move them out of their home," said Jennifer Wood, executive director at the Center for Justice.
Still, Wood said it's not too late for tenants to find help and file another application for rental assistance.
Starting August 1, tenants in Rhode Island and Massachusetts will be down to one last protection: a law in each state that discourages courts from evicting tenants while their applications for rental assistance are still being processed.
But Douglas Quattrochi, director of the advocacy group MassLandlords, said it's unclear if landlords in Massachusetts even have to accept the money and keep tenants housed.
"The attorney general has said, 'Well, it may be discriminatory to refuse [rental assistance].' And we don't understand the mealy mouthed wording of that," Quattrochi said. "The state executive Department of Housing and Community Development has said, you know, a landlord may refuse in writing to participate."
Quattrochi said the result is that many tenants who ought to be protected, simply aren't.
That will leave struggling tenants more vulnerable to being removed from their homes, even as a new variant of the coronavirus threatens a third peak in infections.
Ben Berke is the South Coast Bureau Reporter for The Public's Radio. He can be reached at bberke@thepublicsradio.org.
If someone you know is facing eviction in Massachusetts or Rhode Island, here are some resources:
In Massachusetts, call 2-1-1 to get information on where to go for help.
Information on Massachusetts' COVID-related housing assistance and eviction diversion initiative: https://www.mass.gov/info-details/emergency-housing-payment-assistance-during-covid-19
In Massachusetts, apply for rental or mortgage assistance anywhere in the state: https://www.masshousinginfo.org/
In Rhode Island, apply for rental or mortgage assistance: https://www.rihousing.com/rentreliefri/