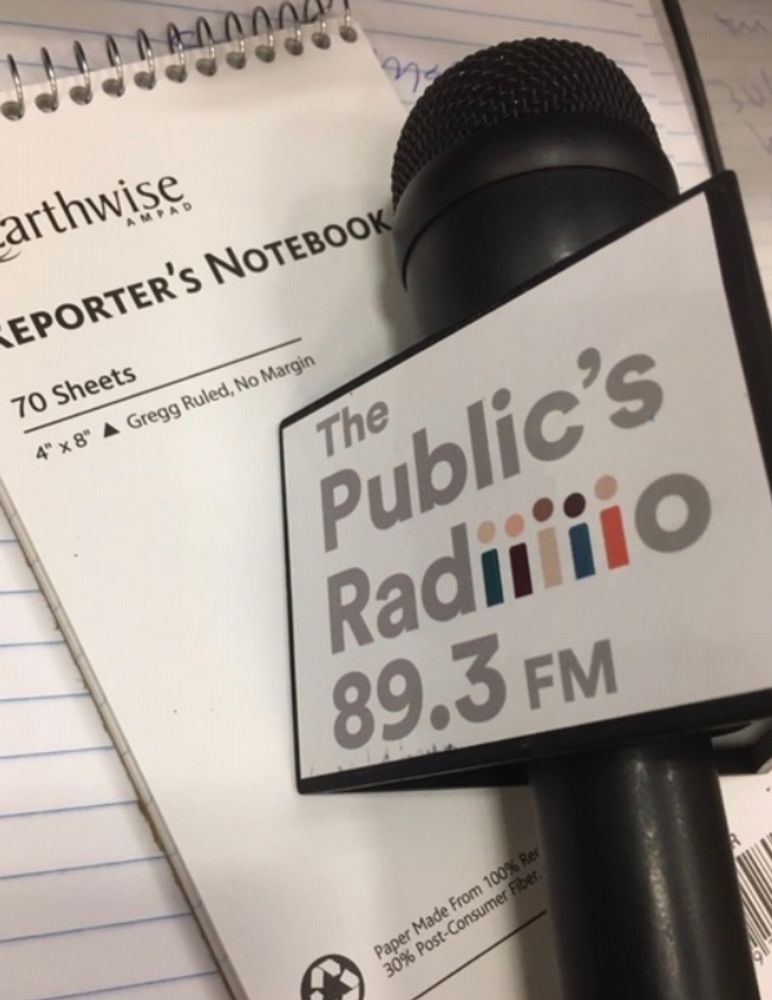 August brings a subtle shift, with earlier sunsets and less than a month now until Rhode Island's September 8 primary. Thanks for stopping by. As always, I welcome your tips and comments, and you can follow me through the week on the twitters. (A quick program note: I'm taking a little time off, so TGIF will return on Friday, August 28.)
*** want to get my column in your inbox every Friday? Just sign up right here ***
1) SEIU1199 NE is waging a new and aggressive campaign against every incumbent facing a primary in the Rhode Island House of Representatives – and the House is in an uproar about it.
The situation stems from how a bill to establish minimum staffing levels for nursing homes was passed by the Senate in June, but died after the House -- on a voice vote -- backed a study of the issue. House spokesman Larry Berman said a lengthy Finance Committee hearing on the issue was marked by divided testimony, with nursing home representatives saying that costs from additional staffing could put nursing homes out of business. SEIU was upset by how the bill died, and is now focusing attention on the issue ahead of the September 8 primary, with plans to spend about $30,000 in independent expenditures.
"We believe the voters in Rhode Island deserve to know who voted for a study," said Adanjesus Marin, lead organizer for SEIU1199NE's lifelong care team in Providence. Nursing home workers "are heroes and they don't need a study to know that they've been working under extremely demanding conditions." Marin said the campaign is intended to get House incumbents to make public where they stand on the issue of nursing home staffing.
One incumbent whose district has already been hit by canvassers armed with flyers, Rep. Chris Millea (D-Cranston), said he doesn't appreciate the effort. Millea said he couldn't recall if he was in the House chamber when the voice vote occurred, but said he intended to a support a House companion to the Senate "safe staffing" bill backed by Rep. Scott Slater (D-Providence). Millea said he was questioned by canvassers on his support for unions and he called that "downright rotten."
Another incumbent, Rep. Daniel McKiernan (D-Providence) responding by posting an open letter on Facebook expressing his support for SEIU.
Marin said the House vote amounted to kicking the can down the road on an important issue. "We're going to be using all the tools that we have in the toolbox," to get SEIU's message out, including phone banks, mailer and the dispatching of canvassers to competitive House districts. "The politicians that ignore that, they do that at their peril," he said.
While House Speaker Nicholas Mattiello does not have a primary race, SEIU will consider its next steps after the primary, Marin said. A Statehouse source tell TGIF that Mattiello is upset about the union's campaign.
The SEIU1199NE campaign is an additional wild card in an election season dominated by COVID-19-related changes. The effort could conceivably result in a loss of seats for a series of incumbents, or, if the incumbents and Mattiello hold on, lead to the union being frozen out in future legislative sessions.
2) With no resolution in Washington so far on another big stimulus package, Rhode Island's current-year budget may not get taken up in the General Assembly until after the September 8 primary. (The state Budget Office has authorized spending at the level of the last fiscal year for the time being.)
3) An intermittent series of rumors have buzzed through Rhode Island's political class since reports surfaced of how a grand jury was examining questions related to the Convention Center and Speaker Mattiello. In theory, the existence of grand juries is supposed to remain secret, in large part to protect the rights of people who ultimately do not face charges. So if no charges emerge in the matter of the Convention Center, will Attorney General Peter Neronha feel any need to clear the air?
"In terms of fairness, under the rules that I follow, which are really the DOJ [U.S. Department of Justice] rules, if we've advised someone that they're a target of an investigation, then we go back later on and let them know that they're not a target," Neronha, a former U.S. attorney, told me recently. "We consider that to be a good practice. But in situations where I've neither confirmed nor denied an investigation, I'm not going to get into the business of confirming or denying them by talking about them when they're over, except in a situation where we've returned criminal action. And it doesn't matter who the potential players are. It could be a politician, it could be an everyday citizen. We play by the rules, we follow best practices. We investigate things because things are brought to our attention and we feel there's a need to investigate. I don't create situations that require investigation. I like to think we just don't start investigations for anything other than there's something that needs to be run to ground."
4) Well, so much for Gina Raimondo as a vice presidential candidate – a largely implausible scenario that nonetheless generated chatter over recent years. The New York Times reports that Raimondo aced her interview: Along with U.S. Sen. Tammy Duckworth, the RI gov "left the search committee dazzled, but they faced other obstacles — in Ms. Raimondo's case, her limited national profile and adversarial relationship with influential labor unions." Raimondo has said she remains closely focused in Rhode Island. Still, if Joe Biden wins in November, speculation continues that Raimondo could wind up in his administration, perhaps as Commerce secretary. (Want to read up on Kamala Harris? Try this.)
5A) It's not every day that a Rhode Island-based case gets attention from the U.S. Supreme Court. But the RNC and the RI GOP fell short after a divided court declined this week to stay a relaxation of requirements for voting by mail in our election this November, since the same approach was used in the June presidential primary and because it had the support of state election officials. "Although brief, the court's explanation may have been intended not only to outline its reasoning in this case," wrote SCOTUS-watcher Amy Howe, "but also to provide some guidance for lower courts in the election-law cases that are certain to come over the next few months. Steven Huefner and Edward Foley, election-law experts at The Ohio State University's Moritz College of Law, described Thursday's order as a 'significant development.' It shows, they observed, that the court 'will apply the 'Purcell' principle' 'in light of specific facts.' And as the order notes, they added, the 'state government's own view of the matter' is likely to play a central role in the court's decision-making process."
5B) In a statement, the RI GOP predicted the SCOUTS decision will cause more confusion in RI's November election. Steve Brown of the RI ACLU called the decision "a victory for basic principles of democracy." Here's a backgrounder on why voting by mail has emerged as a controversial topic.
6) Democrat Dylan Conley jumped into Rhode Island's Second Congressional District primary with just a few months until the election – a bit of hail Mary when challenging a 10-term incumbent with a solid approval rating and a big campaign account. Yet Conley has raised questions about U.S. Rep. Jim Langevin's stock market activity, including how he's traded in Chinese companies like Alibaba while warning about China's economic espionage. Langevin, who defends his practices as above-board, is now considering putting his assets into a blind trust. (Meanwhile, here's video of a Langevin-Conley debate from this week, hosted by friend of TGIF David Dadekian.)
7) While Nicole Alexander-Scott, director of the Rhode Island Department of Health, has emerged as a rock star in responding to the pandemic, her counterparts in other placed have faced a very different climate. As The Associated Press reported this week, "Officials who usually work behind the scenes managing everything from immunizations to water quality inspections have found themselves center stage. Elected officials and members of the public who are frustrated with the lockdowns and safety restrictions have at times turned public health workers into politicized punching bags, battering them with countless angry calls and even physical threats." Related: A new NPR/PBS NewsHour/Marist poll finds that one-third of the country will not get vaccinated when a vaccine becomes available.
8) The four-way race to succeed state Sen. Erin Lynch Prata (D-Warwick), the departing chairwoman of the Senate Judiciary Committee, could be a test of the effectiveness of grassroots organizing against bigger campaign accounts. Kendra Anderson emerged last year as a progressive backed by the Rhode Island Political Cooperative. As of the last filing, she has the smallest campaign account ($5,529) of the four Democrats running in the primary. Two of the other candidates have made big loans to their campaigns -- $38,000 by Brian Dunckley (who has a balance of $33,307) and $15,000 by Michael Mita (whose balance was at $29,392). The other Democrat, longtime Warwick City Councilor Steve Merolla, had a balance in his most recent finance report of $13,337. Senate President Dominick Ruggerio and his chief of staff, Stephen Iannazzi, have contributed to the campaign of Mita, a real estate agent -- an especially noteworthy move since Dunckley is married to Kelly McElroy, who works as a legal counsel in the Senate.
9) Kudos & congrats to Bill Bartholomew, host of the wide-ranging Bartholomew Town Podcast, who has hustled his way into a gig at RI-PBS. He'll be producing long-form reports for a new program set to launch this fall.
10) Two stories you shouldn't miss from my colleagues at The Public's Radio: Sofia Rudin reports on how none of the investigations launched over the last year or so by the Providence External Review Authority (PERA) have been completed. And Antonia Ayres-Brown details how Newport residents are trying to promote racial justice through heightened activity by Black entrepreneurs.
11) Former Cranston state Rep. Bob Lancia, now running as a Republican against U.S. Rep. Jim Langevin, was miffed that he wound up on a list, compiled by Media Matters for America, of current and former congressional candidates who support the far-right QAnon conspiracy theory. Then again, it was retweets by Lancia's campaign of two Q-themed tweets that led to the candidate's inclusion on the list. (Lancia said it wasn't him, and he said he does not support or believe in the QAnon conspiracy.) Yet the internet and President Trump have combined to elevate the prevalence of conspiracy theories.
12) Via the Cranston Public Library: "The Cranston Public Library, in partnership with The Cranston Herald, will host Republican and Democratic mayoral debates on August 19 and August 26. Herald editor Daniel Kittredge will moderate both debates. The debates will be streamed live via the Cranston Public Library Facebook Page and the Cranston Herald Facebook page. For the safety of the participants and the public during the pandemic, these events will not be open to a live audience. The first debate will be on Wednesday August 19 at 7:00 PM and will include the two Republican candidates for mayor, City Council President Michael Farina and Citywide Councilman Ken Hopkins. The second debate will be on Wednesday, August 26 at 6:30 PM and will include the three Democratic candidates for mayor -- Maria Bucci, Adam Carbone and Citywide Councilman Steve Stycos. All questions will be developed by the moderator and the Herald's staff. If you have questions for the candidates please submit them to dan@rhodybeat.com"
13) Rhode Island is a regional outlier on payday lending, so it's worth noting what's happening on the other side of the country in California, from where new trends sometimes emerge: lawmakers are moving quickly to create a new financial protection watchdog agency, largely due to a huge reduction in activity by the federal Consumer Financial Protection Bureau.
14) It looks like the U.S. Senate race in Massachusetts between Joe Kennedy and Ed Markey could come down to the wire, although some think the incumbent is closing strong.
15) Could there be more to the Isabella Gardner Museum theft than widely believed, with a Rhode Island connection?
16) Aside from very tangible impacts like job losses, evictions, and more than 150,000 deaths just in the U.S., part of what makes the pandemic so difficult is how humans generally don't deal well with uncertainty. Put another way, an unpleasant situation that remains consistent can be easier to handle psychologically than one marked, like COVID-19, with a series of peaks and valleys. With that in mind, here are 7 tips for dealing with uncertainty during the pandemic.
17) Decades have passed since a presidential candidate was actually chosen during a national political convention. The RNC and DNC are more akin to entertainment spectacles meant to promote the respective parties. Now, due to the pandemic, the conventions are going virtual. Here's a good read/listen (with some choice archival video clips) from NPR's Don Gonyea explaining why the big national political conventions will probably never be the same.