GOP Congressional candidate Robert Lancia said he's upset that he wound up on a list of candidates who support the QAnon conspiracy theory.
Lancia appears on the list of 75 current and former congressional candidates, compiled by the nonprofit group Media Matters for America, because his campaign retweeted two tweets with QAnon themes, including one showing a QAnon t-shirt with a facsimile of President Trump's signature.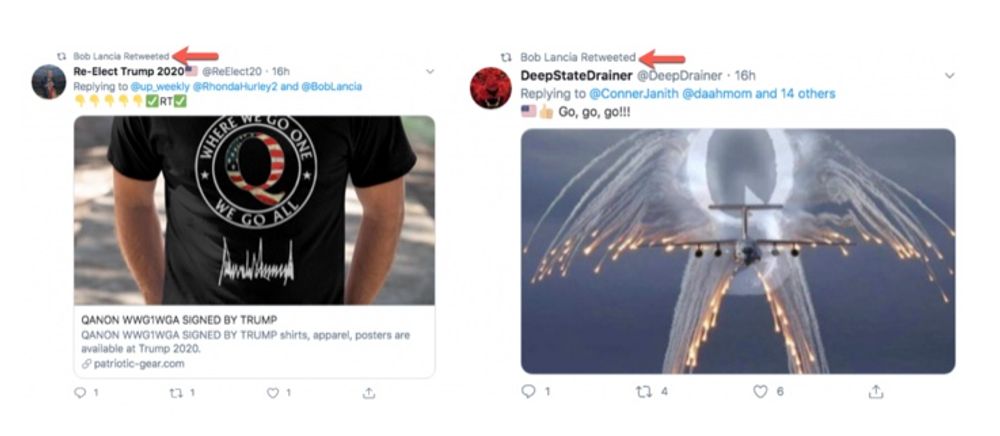 Lancia said someone else on his campaign handles his Twitter. He said he does not support the QAnon conspiracy theory, which is based on a belief in a supposedly secret plot inside the federal government to take down Trump.
"I actually had a call from somebody at some point and asked me, 'what is Q?' " Lancia said. "I told them, 'I have no idea what Q is.' I actually had to look it up myself. I don't know anything about them really. I'm not involved with them and I have no idea."
NBC News reported recently that Facebook has uncovered thousands of QAnon groups, involving millions of followers and members.
Asked why his campaign circulated the QAnon themes if he's not a supporter, Lancia said, "Probably it was attached to something else – maybe something to do with the president, MAGA, something like that."
Lancia lost his Cranston state rep seat when Democrat Chris Millea defeated him in 2018.
The former GOP lawmaker characterized Media Matters as a liberal group that focuses on going after conservatives.
Lancia said his top concern in running for Congress is the growing federal deficit and budget growth in Rhode Island.