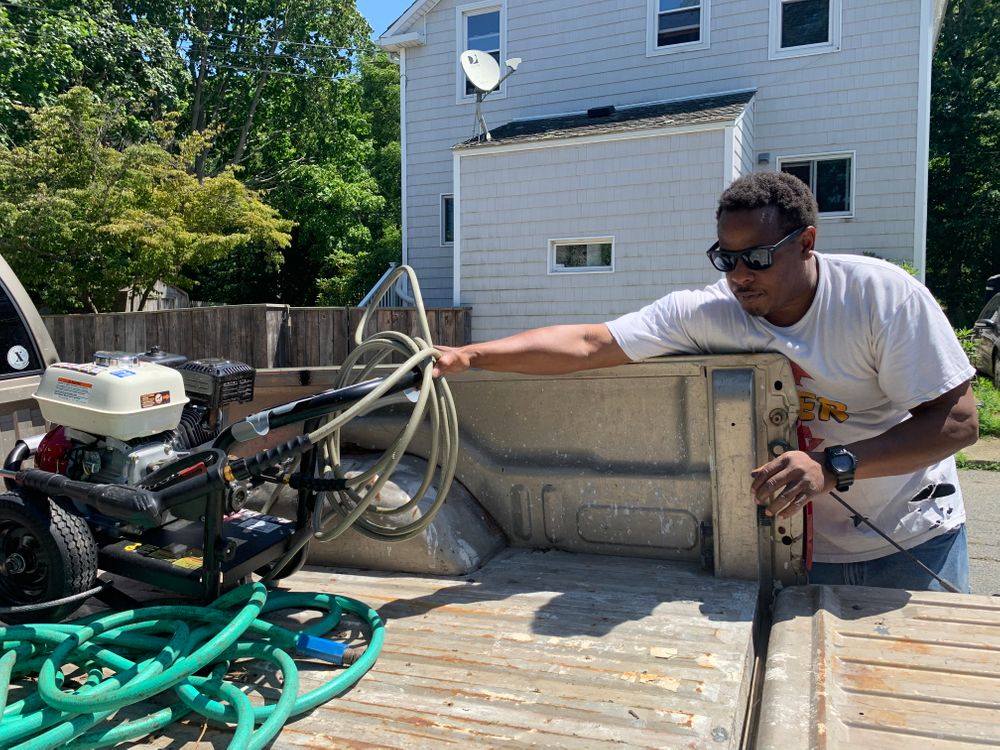 From a young age, Lawrence Weldon dreamt of being his own boss, of punching his own clock. As he grew up and became a father to young children, however, the vision of owning a business started to feel like a milestone he might never reach. He remembers having Black-owned storefronts around him while growing up in Newport, but what really stuck with him was seeing those businesses go under.
"I did see Black ownership, but I saw it also disappear — just like a lake that just dries up one day. Used to throw rocks in this lake, and now all of a sudden it's just a dry lakebed," Weldon said. "So that's what it feels like. That's what the climate and the atmosphere feels like here."
This summer, Weldon is finally launching his own business, called Sunrise Power Washing. But he and several other Newport locals say they'd like to see more economic opportunities for Black residents arise from the country's current reckoning with racism.
On a recent afternoon, Weldon sat across from Justice Alfred and Harry Jones at the Friendly Sons of Newport Social Club. They circled around two small tables that were pushed together for the informal meeting, and they took turns listing the barriers and prejudices they've faced as entrepreneurs in Newport.
Harry Jones owns his own landscaping and computer repair businesses in town. Even after years of offering computer repairs, Jones says he still notices that potential clients are sometimes overtly skeptical of his skills.
"They don't know who I am. And once they know you, they like, they love you," Jones said. "They change their minds. They know who you really are. But they look at you as—"
Jones trailed off, searching for the right words.
"It's stigma," chimed in Justice Alfred, the third person at the table.
"It's stigma. Exactly," Jones nodded.
Alfred has never owned a business, but he became familiar with similar challenges while growing up in Brooklyn, where he said his father helped organize one of the borough's first minority contractors associations. Alfred has recently been involved as an organizer for Black Lives Matter Rhode Island, and he wants the public to recognize economic opportunity as a crucial piece of the movement.
"When we say to you 'Black Lives Matter,' we're talking about 'Black business matters.' We're talking about 'Black life in Newport matters,'" Alfred said.
Erin Donovan-Boyle, the executive director of the Greater Newport Chamber of Commerce, said her organization does not keep data on the number of minority-led businesses specifically in the Newport region.
Talking around the table, the three men agreed that the scarcity of minority-owned businesses around Thames Street and Broadway reflects an underlying disparity in economic opportunities.
"It says something about the city. We won't say that anybody in particular is racist as an individual, but we know there's systemic racism that exists. And it's preventing us from playing in the field — in the business field," said Alfred.
One of the ways they've seen that systemic racism play out is a lack of mentors for Black entrepreneurs. When Jones first considered opening a business, he didn't have someone to turn to for advice, so he taught himself the basics by combing through videos on YouTube.
The men said that's common — for Black residents to have trouble finding information on how to start a business. Aspiring entrepreneurs of color can receive support from local organizations like the Newport location of Social Enterprise Greenhouse and the Greater Newport Chamber of Commerce — as well as the statewide Rhode Island Black Business Association and Black Contractors Association. But Weldon thinks a lot of people don't even know about those resources.
"We've got to go out and find that information, and dig and search, and dig and search as individuals. But not everybody is going to do that," he said.
Weldon's sure that opening a business in Newport is tough for almost anyone. But when lack of information is compounded with financial barriers that disproportionately impact people of color, he said it can feel like running a race with one leg tied back.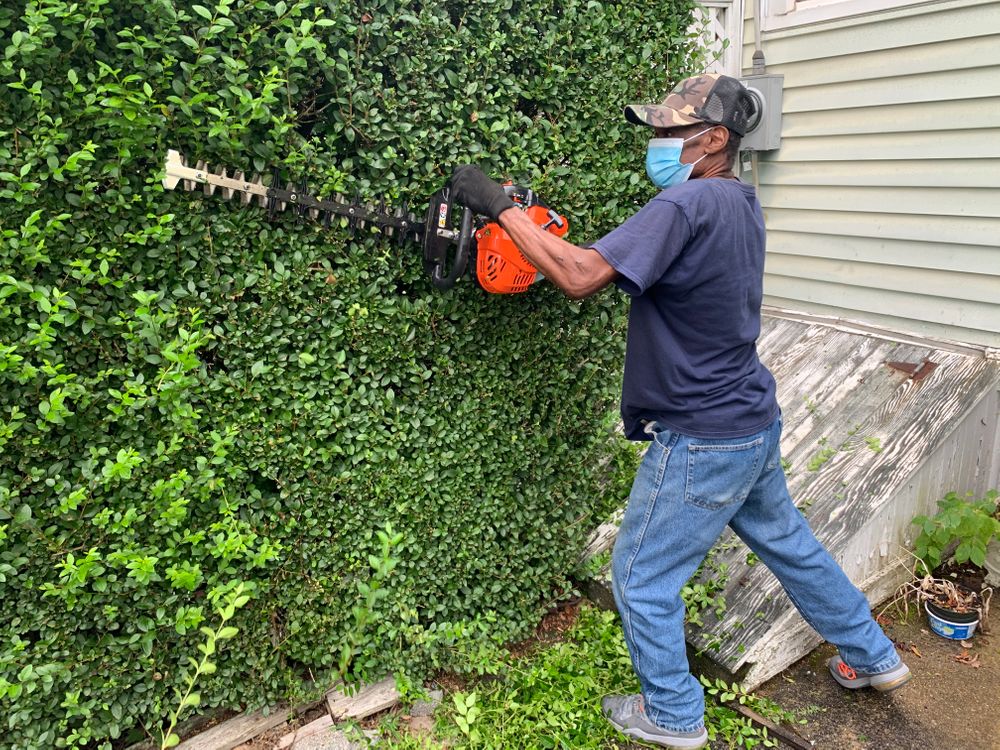 All three would like to see an approachable, community-level group in Newport that could give visibility to Black-owned businesses, and create a network for entrepreneurs to exchange knowledge and resources. Something that might inspire residents who've mulled over business ideas but never acted on them.
"There's reasons why people won't just jump out and do it. But if we can have something established or some type of structure where we can invite people in, that brings down the apprehensive feelings that a lot of people have of trying something new, of trying something different," said Weldon.
Weldon's desire for the group is also about the youth in Newport whom those businesses could employ. In Rhode Island, Black residents face nearly twice the rate of unemployment as white residents. And according to a recent report by the Rhode Island Black Business Association, Black and Brown-owned businesses tend to be significantly smaller than white-owned businesses. Alfred, Jones, and Weldon all hope that more Black-owned businesses could create more job opportunities for Black residents.
Jones has already advised six Newport residents — including Weldon — on their business ideas, and he'd like that number to grow. In some ways, this eagerness to put his knowledge to use transparently is something he borrows from his own business practices.
When Jones fixes someone's computer, he likes to take pictures and send the customer little updates throughout. That's what he thinks aspiring Black business owners in Newport could use too — someone to demystify the process, to show them how it's done.
Antonia Ayres-Brown can be reached at aayresbrown@ripr.org