In April of last year, Sian Oum-Seng's kids came home shaken.
"Athan came home and he said, 'Mom, we were pulled over,'" Oum-Seng remembered.
Her eighteen-year old son, Athan, had been dropping his cousin off, with his younger sister in the backseat. He said he'd been pulled over by unmarked black police cars.
"A bunch of them came out towards the car and asked if they had a weapon," Oum-Seng continued, "and searched the vehicle to find nothing but a bookbag."
Athan told his mom, the officers didn't tell him why he was pulled over, and didn't ask permission to search the car. He said the only explanation he was given is that he was wearing blue while driving a blue car.
For Oum-Seng, that fit a pattern of racial profiling of Southeast Asian residents she's seen for decades in Providence.
"Any Asian [police officers] see, they assume they're gang related. You can't wear blue, you can't wear red because then they're going to think you're either a Blood or a Crip," Oum-Seng said. "I mean, they didn't stop no, like Caucasian person because they were wearing blue in a blue car. So how come? ... It's not right."
Oum-Seng filed a complaint with the Providence External Review Authority, the city's police oversight body, alleging that the stop was discriminatory and that officers illegally detained her kids and searched her son's car without probable cause.
PERA's investigator interviewed Oum-Seng about the incident. But more than a year after filing the complaint, she's still waiting for an update on the investigation.
"There was no closure to it. There was nothing. There was no follow up afterwards. Like, no updates, no phone call, no texts," said Oum-Seng. "And it's just kind of closed up and just sitting there somewhere."
Her complaint is one of 12 filed since last April that the PERA board has voted to investigate. From the time of that decision, PERA by law has up to 180 days to finish investigations. But so far, not a single one has been completed.
***
Delays are nothing new for the agency, which was first created in 2002 in a clamor for police accountability sparked by the killing of a black officer, Sgt. Cornel Young Jr., by two white colleagues. In the years that followed, the board was mired in challenges, including a lawsuit by the police union and high rates of turnover on the board.
The Providence Journal in 2010 reported that PERA had "almost never taken action against police misconduct." In the years that followed, the oversight board went dormant.
"Community started to get discouraged, and started to say, 'Well, not even PERA is working for us,'" recalled City Councilor Mary Kay Harris.
Harris, a long-time activist, served as PERA's first board chair. And in 2017, she voted to revive PERA with the passage of the Providence Community-Police Relations Act.
She continued, "Right now, we here in Providence, we've got another chance."
In recent years, police department leadership has repeatedly pledged to work with PERA, and voiced support for transparency. But PERA investigator Eugene Monteiro says this last year, investigations were bogged down by disagreements over access to records.
"For example, requesting body cam footage, we're still working out the details of how that should look, so that we'd be able to view the information," Monteiro explained.
Emails show PERA first reached out to the police department to establish a process for accessing records last April, shortly after Oum-Seng filed her complaint. But leaders of the oversight body and police department disagreed over whether PERA would need to share the complaints with the police department in order to get evidence, including police reports and video footage.
"The impression that I got was that they wanted us to give them the information," Monteiro said, which raised concerns for PERA. "That could have its own issues because people were coming to PERA because they don't feel 100% comfortable with the process that's in place. Because sadly, you have this mistrust. And there are community members who are afraid to make a complaint to the police department."
"Yeah, it's always a fight. They are super nervous about losing that control," commented Susan Hutson, president of the National Association for Civilian Oversight of Law Enforcement. Hutson said it's common for police departments to be reluctant to share records with oversight bodies.
"These delays cost taxpayer money. It makes oversight ineffective," Hutson continued. "The more information you have, the better, and the quicker you can turn things around and give that information to the community."
The log-jam may be breaking up.
This summer, waves of protests across the country and in Rhode Island have put a spotlight on police misconduct. Against this backdrop, PERA has stepped up its oversight activity. In June, the board for the first time exercised its power to oversee an internal police department investigation. And in another first, the City Council subpoenaed body camera footage on PERA's behalf.
The flurry of activity is now also extending to complaints filed by individuals. PERA Director Jose Bastista said the oversight body this month decided to go ahead and request written reports related to each of the 12 incidents under investigation. Monteiro has received about half of those documents, and has filed a follow up request for body camera footage.
***
It's been 16 months since Oum-Seng filed her original complaint, and the delay has weighed heavily on her.
"Because at first they didn't want me to say anything," Oum-Seng said of her kids. "Athan said, 'Mom, it's been happening forever with this, you know, profiling thing. What do you think it's gonna change?' I said, 'Well, you know what? You never know because you can make a change.'"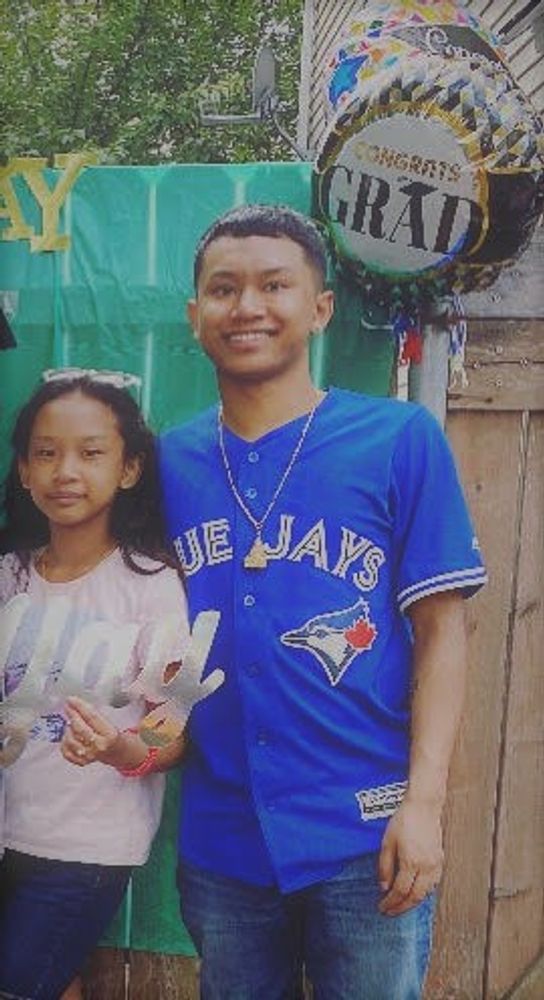 As she waits to hear from PERA, she doesn't know what to tell her kids.
"I feel like I kind of let them down, too. Because I was there as a mother to, you know, stand behind my kids," Oum-Seng said. "PERA is not touching base with me to let me know what's going on, so I can let my kids know, 'Listen, this is what we did, and this is the reason why we did it.'"
Oum-Seng added, she wants PERA to push harder to get the records it needs to finish the investigation.
The reports released by the police department this month are a step in the right direction, Monteiro said. But it may be a while before he completes an investigation, and longer still before PERA makes any recommendations for discipline to the police department.