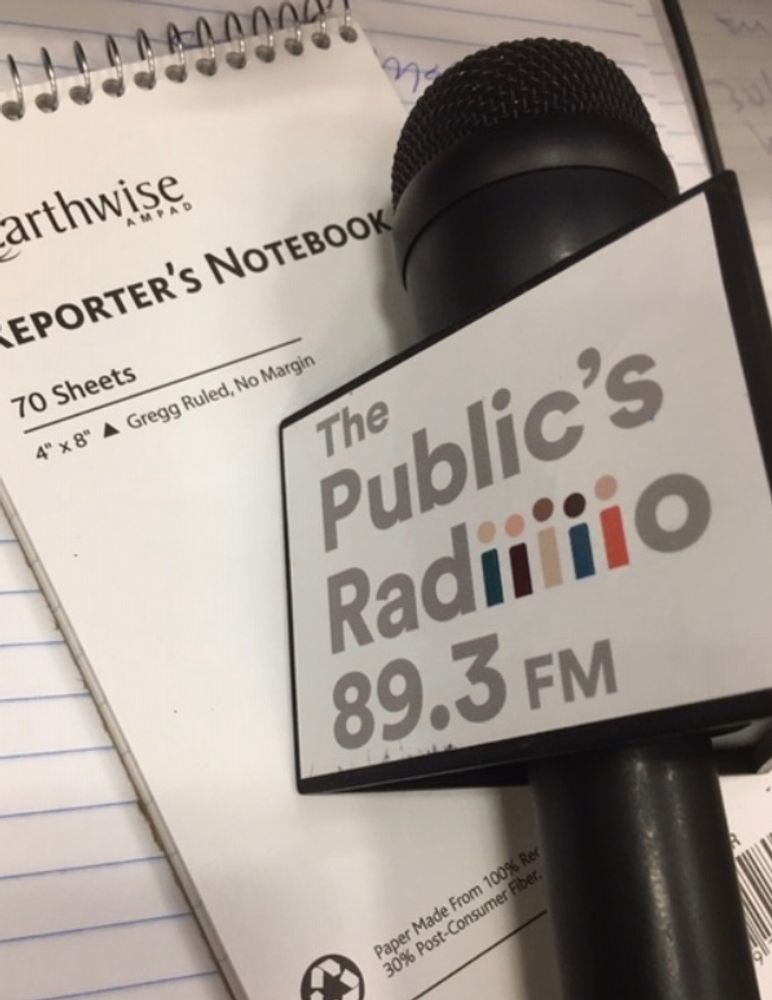 Just another quiet week in Rhode Island politics, right? Thanks for stopping by. As always, I welcome your tips and comments, and you can follow me through the week on the twitters.
*** want to get my column in your inbox every Friday? Just sign up right here ***
1) Rhode Island's primary election delivered a shock to the system. For years, progressives have complained that the General Assembly's Democratic mainstream didn't adequately represent Democratic values. (It was grassroots campaigns initiated outside the Statehouse, after all, that ginned up legislative support for same-sex marriage in 2013 and a state-based abortion-rights law last year.) So in a time of pandemic, progressives scored a series of primary victories by out-organizing and out-working their opponents. While there's still a general election in November, progressive gains will have consequences for the legislature in a number of ways: we'll see a sharper debate on budget priorities and tax policy. The Rhode Island Democratic Party will face pressure to move to the left. And the progressive wins signal potential challenges to General Assembly leadership and the insular culture of the two chambers (more on this latter).
2) If House Speaker Nicholas Mattiello was looking for encouraging takeaways from the primary, he didn't get them. Barbara Ann Fenton-Fung, his GOP opponent in November, got more votes (1,083) than Mattiello (818), although neither faced a primary opponent. Rep. Chris Millea, a Mattiello supporter, lost by about 19 points to progressive Brandon Potter, in an adjacent Cranston House district. Though some other Mattiello supporters (including Reps. Pat Serpa of West Warwick, Deborah Fellela of Johnston, Joe McNamara of Warwick, Brian Patrick Kennedy of Hopkinton and Grace Diaz of Providence) won their races, the primary signaled an anti-incumbent trend among voters. As one observer noted, "They scared the s--- out of other incumbents." And the Mattiello name did not help a cousin of the speaker, Giuseppe Mattiello, who got just 20 percent of the vote in a Democratic primary for the seat held by Rep. Robert Quattrocchi (R-Scituate).
3) Fenton-Fung tweeted out a polished video this week with a simple tagline: "COVID-19 was a game-changer here in Rhode Island." The spot strikes a bipartisan note by segueing between images of two former rivals, Gov. Gina Raimondo and Fenton-Fung's husband, Allan Fung, as part of those making an effective response to the pandemic. In contrast, Fenton-Fung charges that Mattiello has been missing in action, in part since the General Assembly has yet to pass a budget for the fiscal year that began July 1. Mattiello fired back, accusing Fenton-Fung of taking his remarks from a Providence Chamber interview about being "a little more bored than I usually am" out of context, and he defended the legislature's response to the pandemic. "What my opponent fails to understand is that we now must await clarity from Congress on specific state relief in order to enact a meaningful budget …." Mattiello said in a statement. "When we do, the needs of Cranston and its residents will be addressed. All Cranston municipal aid, including education aid, will be fully funded." But with the state facing a deficit of more than $800 million and the outlook on federal relief uncertain, can Mattiello really deliver on that pledge? As Fenton-Fung noted in a statement, the answer won't become clear until after Election Day, since state leaders plan to come together on a budget after the election (see #5).
4) A lot of incumbents and the powers that be on Smith Hill were caught flat-footed in the face of a heightened progressive effort that culminated this week. So how did it happen? Campaigns matter, and a variety of factors contribute to a winning campaign. Cynthia Mendes' upset of Senate Finance Chairman Billy Conley (D-East Providence) exemplified how progressive campaigns were better organized than most incumbents and willing to pursue more direct and repeated outreach with voters. (People like to be asked for their vote, as Tip O'Neill knew.) Michelle McGaw of Portsmouth, who got nearly 80 percent of the vote in the primary for the seat vacated by Rep. Dennis Canario, reaped the benefit of announcing about a year ago and she started walking District 71 last January. Sen. Sam Bell (D-Providence) got more mail votes than Senate President Dominick Ruggerio, who had enlisted putative mail ballot king Ed Cotugno. Meanwhile, the infrastructure to support progressive campaigns has strengthened in recent years. The Rhode Island Working Families Party came on the scene ahead of 2016 and helped Rep. Marcia Ranglin-Vassell (D-Providence) upset John DeSimone, then the House majority leader. Last year, the RI Political Cooperative emerged with a pledge to shake up the status quo. Sunrise RI worked closely with the Co-op. (Update: The Rhode Island Democratic Women's Caucus also emerged last year, contributed significantly to the latest push for primary candidates storming the Statehouse and claimed a high success rate.) And there were other groups, like Reclaim RI (founded by former Bernie Sanders volunteers), along with such traditional supporters of liberal candidates as Clean Water Action, the RI Coalition Against Gun Violence, the Planned Parenthood PAC, and SEIU 1199NE.
5) In a joint statement, Gov. Raimondo, Speaker Mattiello and Senate President Ruggerio said they look forward to a special session to resolve the current-year budget after the November election, and then a special election a short time later to vote on bond issues. The ostensible reason is that the budget needs to be squared away before questions on borrowing can go to voters. But Republicans and progressives have been largely on the same page in calling a resumption of legislative activity long overdue. "That they are kicking the can down the road until after the November election is a cynical effort to avoid electoral responsibility for the unsustainable state finances they have created over the years," the House GOP said in a statement.
6) The pandemic has dramatically changed the view of mail ballots as a somewhat seamy approach practiced by operatives prowling elderly high-rises. At least 38,553 Rhode Islanders used mail votes to take part in the primary, compared with 6,967 early in-person votes, and 45,075 at polling places, according to Secretary of State Nellie Gorbea's office. Just look at how all three members of RI's congressional delegation who were on the ballot got more votes this week through mail than machines. Not surprisingly, Gorbea has announced plans to send all active voters a mail ballot application for the November 3 election.
7) With 76.5 percent of the vote, Republican Ken Hopkins demolished Cranston City Council President Michael Farina in the GOP mayoral primary in Rhode Island's second-largest city. Hopkins is now considered the favorite to succeed Allan Fung after Fung's long run at City Hall. Supporters of Democratic primary winner Maria Bucci, who has a savvy campaign team, point to how the D primary attracted a lot more votes (7,604) than the R one (4,598). But Cranston remains a place where Republicans can win, the Hopkins family is well known for its association with schools and scholastic sports, and Fung remains a political bigfoot. The local validation is a likely source of satisfaction for Fung, who lost his two gubernatorial campaigns against Democratic Gov. Raimondo, as his time at City Hall draws to a close.
8) Check this -- all 10 of the top-five primary winners by percentage in both chambers of the General Assembly are either women or critics of leadership.
House: Rep. John Lombardi (D-Providence), who sits in the section right in front of the House rostrum saved for perceived troublemakers, got a whopping 90 percent. The other top five in the House: 2) Rep. Deb Ruggiero (D-Jamestown) 86.4 percent; 3) Terri Cortvriend (D-Portsmouth) 80.7 percent; 4) Michelle McGaw of Portsmouth, 79.8 percent; 5) Rep. Kathy Fogarty (D-South Kingstown), 75.6 percent.
Senate: 1) Maryellen Goodwin (D-Providence), 79.3 percent; 2) Alana DiMario of Narragansett, running for the seat vacated by Sen. James Sheehan (D-North Kingstown), 75.2 percent; 3) Sen. Sam Bell (D-Providence), the outspoken critic of Senate leadership, 72.3 percent; 4) Cynthia Mendes, 61.5 percent; 5) Meghan Kallman, running in a three-way race for the seat vacated by Sen. Donna Nesselbush (D-Pawtucket), 60.8 percent.
As it stands, the 38-member Senate could go from 16 to 19 women members (50 percent of the chamber), although that could change with the November election.
9) Michelle McGaw said she was inspired to run in part since she felt the former representative in District 71, Dennis Canario, was not responsive enough to constituents. She said Canario declined, for example, to support changes to House rules after being asked to do so in resolutions by the Democratic town committees in Portsmouth and Little Compton. "Reforms that were as simple as asking for enough time to read the bills before they had to vote on them," McGaw said on Political Roundtable on The Public's Radio this week. "And when I had a conversation with him, at that time he had said he was not going to support that because he was, in his words, 100 percent behind the speaker. To me, if you have a consensus within two out of the three communities that you are representing and they you are asking you to vote in a particular way, I certainly think that you need to be considering that." (Canario did not respond to a telephone message.)
Asked if she will support Speaker Mattiello for another term in January, if they both prevail in November, McGaw said in part: "that is a question that I heard on a lot of doors and on a lot of phone calls while I was out there. I have to say there's not a lot of support in our district for the speaker. Personally, for me, I think the speaker of the House should be someone who has shown strong leadership skills, and is someone that we can model ourselves after. And I'm not sure he has shown us that he is someone I can get behind …."
10) Since first winning election to the RI Senate in 2018, Sen. Sam Bell (D-Providence) has emerged as a sharp critic of leadership, in a chamber that has long emphasized collegiality over public clashes. Some questioned the effectiveness of Bell's approach, and he hasn't passed much legislation. But Bell has said there's a lot more to legislating than passing bills – or bowing to leadership – and he sent a strong message this week by defeating his Democratic primary challenge, Providence City Council Majority Leader Jo-Ann Ryan, with an overwhelming 72.5 percent of the vote. I asked Bell for his take on the primary results.
He said the story began with Jeanine Calkin throwing herself into organizing for Bernie Sanders' 2016 campaign, without having previous political experience, and then running for the state Senate herself. "She won that race, shocking a Senate that so desperately needed change," Bell wrote, via email. "She distinguished herself in those two years as a principled vote, from being the only senator not to vote for Ruggerio [for president] to being the senator that actually read the bills and exposed so many bad bills that would have otherwise sailed through with no opposition."
Bell said his election to the Senate in 2018 was bittersweet since Calkin lost her race that year. But, he said, Calkin responded by organizing. "She didn't just fight to come back herself. She knew she needed to build a movement to transform the Statehouse, and that's what she did. Along with Jennifer Rourke and Matt Brown, she built the Rhode Island Political Coop, a movement that so many underestimated -- even, at times, me. A movement that won."
"Crucially, they took on races not just against the most extreme conservatives, but also against powerful moderates who empowered the machine," Bell continued. "That was a strategy I criticized at the time, but I was wrong. It was the right move. Because it sent the message that support for the machine comes at a heavy electoral price. And it worked. It worked because Rhode Islanders believe in the message of a Statehouse run by real Democrats …. And now, with Coop wins like Cynthia Mendes, Tiara Mack, Jonathan Acosta, Kendra Anderson, and of course Jeanine Calkin herself, the state Senate has been transformed. Lenny Cioe shocked the political world by coming close to unseating Dominick Ruggerio …. The people have spoken, and real Democratic senators have the votes like we never have before …. Not only that, but all the successful primary challengers proved that the real electoral consequences come for those who support Ruggerio and the machine."
11) Sens. Lou DiPalma (D-Middletown) and Ryan Pearson (D-Cumberland) are now in the hunt to succeed Billy Conley as Finance chair.
12) The Rhode Island Working Families Party said 10 of the 11 candidates it backed were successful in the primary. According to Georgia Hollister Isman, state director of the group, "The results made clear what the Working Families Party has known for years: voters are ready for progressive leaders who will use their personal experience to fight for working families. Medicare for All, the Green New Deal, $15 minimum wage and more aren't just good policy, they're now, without a doubt, the common-sense path to winning office in Rhode Island. It's also clear that voters' desire for progressive policy expands beyond the urban core and into every corner of Rhode Island. Current conservative leaders from every corner of our state should consider making bold moves in the coming weeks to protect school funding, expand affordable housing, and prevent Medicaid cuts. If not, they may come face to face with the WFP wave in their own districts sooner than they may expect."
13) You might not know it from this week's RI primary. But Ballotpedia ranks the Ocean State among the states with the fewest competitive legislative elections.
14) A top question for progressives is how they will advance priorities like affordable health care and single-payer healthcare with the state facing a massive deficit. If you ask primary insurgents like Cynthia Mendes, the answer involves raising taxes. "Our Statehouse loves, loves, to make sure we feel the pressure of that deficit," she told me, "and that really shouldn't be the way. That deficit exists because our Statehouse has put the top one percent, the people who make over $450,000 [as] a priority. They have given large tax giveaways to large corporations, because that's who they talk to and that's who they prioritize." Yet most of the state budget goes to social services and public education. So it remains subject to debate if shifting the tax burden will deliver the revenue needed to fund new priorities.
15) Conservative critics have long seized on a view that labor has an outsize influence on the General Assembly, especially the Senate. So it caught our attention this week when the New York Times highlighted a conservative group's call for giving labor a place at the table. As the Times noted, "For now, pro-union conservatives make up a tiny minority of the party's office holders. The Trump administration has repeatedly tried to weaken worker bargaining power, often with support from congressional Republicans. So it is entirely possible that the party will remain opposed to unions for years to come. But that's not the only possible outcome.
16) Writing in Esquire, John McDermott makes the case that a 9/11 conspiracy planted the seeds of our current conspiracy-laden landscape.
17) President Trump's statement to Bob Woodward – that he downplayed the threat of the pandemic to try to keep people calm – contrasts with how he's tried to alarm Americans about immigration, hurricanes and other issues.
18) A hearty perennial – merger talks between Lifespan and Care New England. Will the conclusion be different this time around?