On Wednesday afternoon, Providence officials had about 300 open vaccination appointments for clinics on Friday and Saturday, and they were struggling to find enough elderly residents to take the remaining slots.
"We've already exhausted most every avenue," said Ben Smith, a spokesperson for Mayor Jorge Elorza. "Especially with the state now opening up their own vaccination facilities at the Dunk, and just over the border in Cranston, we're having trouble filling slots."
Smith said the city had already contacted everyone 75 and older on the Special Needs Emergency Registry, and had tried to reach residents through neighborhood health clinics and senior service providers.
"We're basically almost going door-to-door at this point, trying to find folks who are 75-plus," he said.
So city officials asked the state health department to open coronavirus vaccination to the next age bracket: those 65 and older. And they were granted partial permission. Smith said the city "received the blessing" of the health department to begin registering residents 65 and older who live in three zip codes: 02907, 02908, and 02909.
About 300 residents of those zip codes in the 65-74 year old group had signed up for a city waitlist, and Smith said they would be contacted first. But anyone who qualifies can also sign up for a shot through the city's website.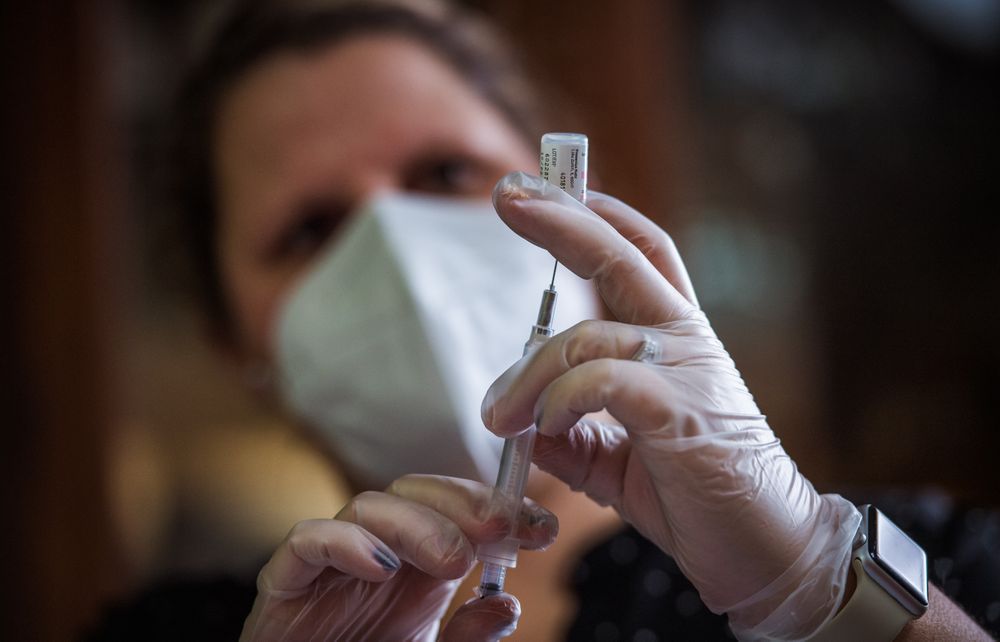 Statewide, 65-year-olds will be able to get vaccinated starting Monday.
Health officials have said the state would prioritize distribution in the most densely populated communities, which have suffered higher infection and hospitalization rates than the state at large.
Five zip codes in Providence -- 02904, 02905, 02907, 02908, 02909 -- are among those priority communities, along with 02860 in Pawtucket and 02863 in Central Falls.
"There have been drastic gaps in hospitalization rate for those who live in those seven specific zip codes, compared to the others. And when you adjust for age, you also see that it's even at younger ages," Health Director Dr. Nicole Alexander-Scott told the House COVID-19 Vaccine Task Force on Wednesday.
"That's why it's important to have age, underlying illness, but also geographic distribution, to help really pull out those individuals who are at highest risk of being hospitalized."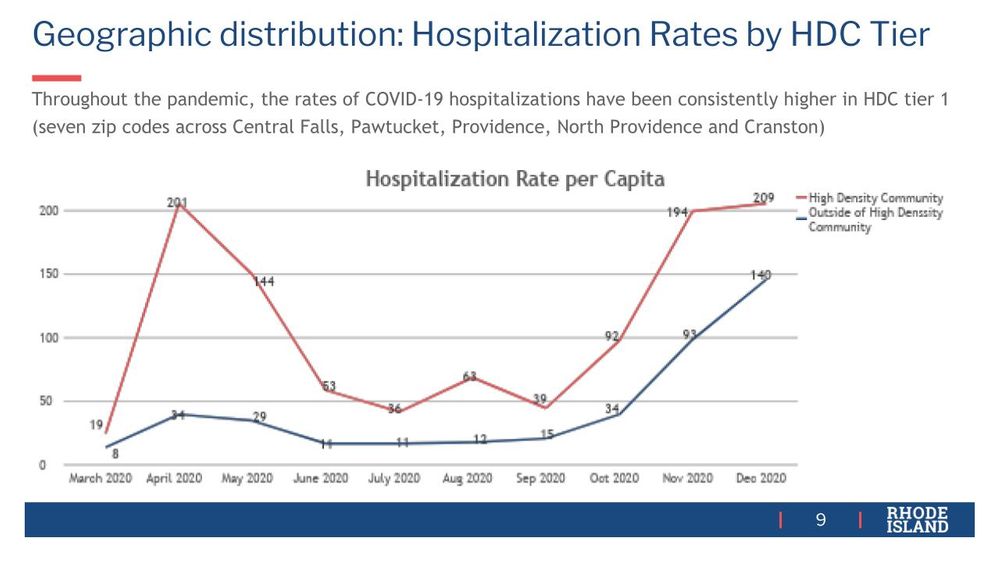 Up till this point, vaccine eligibility requirements had only been loosened in Central Falls, where residents of any age can sign up. And according to the latest data released by the state, the vaccination rate in 02907, 02908, and 02909 was about half the statewide average.

Earlier in the day, lawmakers on the House task force asked top health officials to justify a vaccination strategy they described as confusing and complex, with separate processes for registering with Walgreens, CVS, state-run sites, and each city and town.
Dr. Ashish Jha, dean of the Brown School of Public Health, told the task force that simplicity in the eligibility rules, and simplicity in the sign up process, has been key to successful vaccine rollouts in other states.
"When you don't have a simple approach, when it is very complex, what happens is you tend to worsen inequities," Jha said, "because people who don't have family who are super tech savvy, who don't have resources, they're going to struggle to get through."
Alexander-Scott acknowledged the frustration, and pledged that the health department is now working to speed up vaccination.