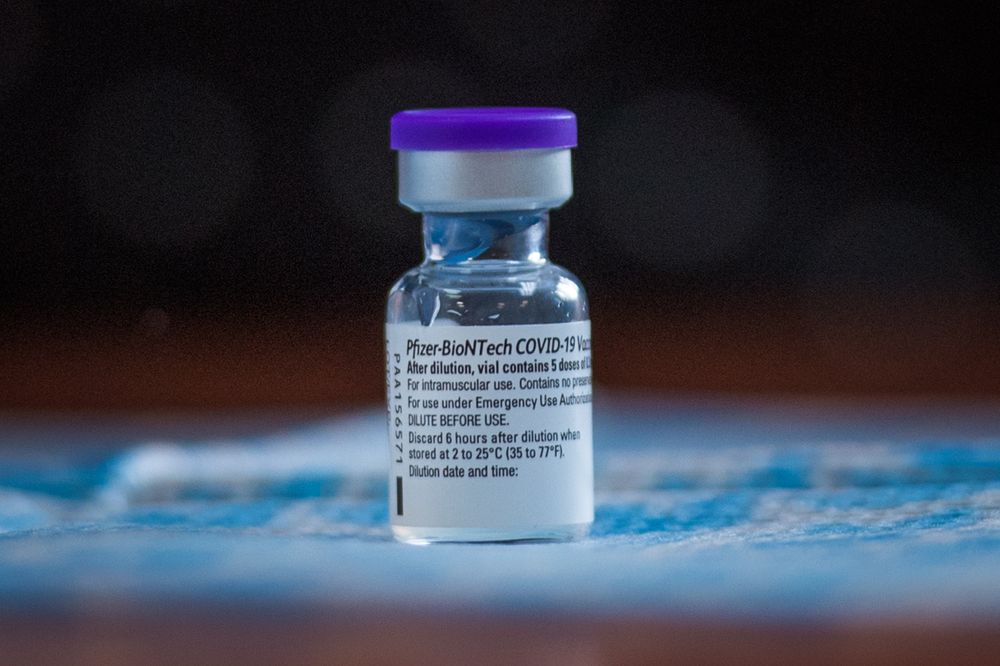 Rhode Island is opening its first mass vaccination sites Thursday in an effort to speed up the pace of vaccinations.
Residents 75 and older can schedule appointments to be vaccinated at the new state-run sites -- at the Dunkin' Donuts Center in Providence and at a former bank call center on Sockanosset Cross Road in Cranston -- by visiting VaccinaterRI.org or calling the automated line 1-844-930-1779 on weekdays 7:30 a.m. to 7 p.m. and weekends 8 a.m. to 4:30 p.m.
Starting Monday, residents 65 and older also will be able to register for appointments to be vaccinated at the state sites as well as at select sites through CVS and Walgreens pharmacies.
Massachusetts residents 65 and older will be able to register to be vaccinated starting Thursday.
Rhode Island's weekly allocation of vaccines is expected to rise to 22,500 doses, from 16,000 doses, the state health director, Dr. Nicole Alexander-Scott, said during a briefing Wednesday. The 37% increase in supply is due to more vaccines from Pfizer, she said, and a change in the doses from five to six per vial.
The new state-run sites will be able to vaccinate "hundreds" of people an hour, state health officials said, and increase the pace of vaccinations. "Our focus is moving much more quickly now,'' Alexander-Scott said.
The health director cautioned, however, that high demand for vaccines may make it difficult for people to register on the state vaccination website, saying "we're asking people to be patient."
Rhode Island has set a goal of doubling its daily capacity at the state-run vaccination sites, she said, from the current 1,400 appointments a day to 2,800 per day during the coming weeks.
Rhode Island's vaccine rollout has consistently ranked among the slowest in the country according to The New York Times.
On Wednesday, Alexander-Scott defended the state's vaccination rollout, saying health officials initially focused on people most at risk of being hospitalized -- including the elderly, residents of nursing homes and people living in high-density communities. And she cited data on hospitalizations that suggests that by that measure Rhode Island is doing better than its peers.
Hospitalizations during the past month in Rhode Island have decreased by 46 % -- more than twice the decline in Massachusetts and Connecticut, state health officials said. "Our strategy was to be very targeted to the most vulnerable to make sure that our hospitals were not overflowing,'' Governor Gina Raimondo said during a Channel 12 discussion after the briefing. "And I want Rhode Islanders to be reassured that on that score, we're doing incredibly well."
-- Health reporter Lynn Arditi can be reached a larditi@thepublicsradio.org