This is the second piece in a three-part series. Read the first piece about the North End of Newport, and the city's plan for the area's future, here. Read the third piece about efforts to build trust in the plan and its promise of equitable redevelopment here.
Phyllis Mulligan was seven years old when her family moved to Newport. As a child, she lived in a couple different houses around town, never in the North End. About 25 years ago, however, everything became too expensive.
"That's how I ended up here. I couldn't find anything, I couldn't pay for rent anywhere," Mulligan said. "I was literally living in my car because I didn't have a place to stay, and someone said, 'Hey, why don't you apply for Park Holm?'"
Mulligan has lived in Park Holm, a public housing complex in the North End, ever since.
Park Holm is one of several housing developments that neighbor one another, occupying much of the North End's residential area. The North End has more subsidized housing than any other part of Newport. The rest of the housing stock in the North End also tends to be more affordable than in other parts of town.
To resident Cynthia Moreino, affordability is just one of the benefits of living in the North End.
"I always did like the North End. It's a lot quieter to me, like not so city-like," she said.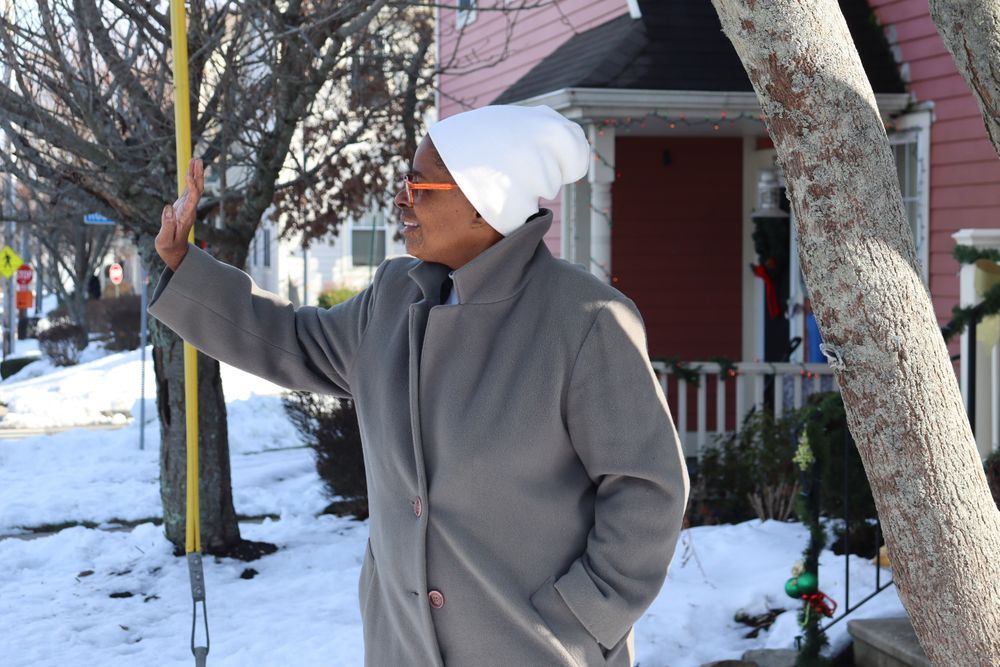 Moreino has been in the North End since she was 19 years old. She's no stranger to change in her neighborhood. Moreino used to live in Tonomy Hill, an old barracks-style public housing complex that fell into a state of disrepair. About 15 years ago, Tonomy Hill was replaced by a new mixed-income development of brightly colored townhouses, called Newport Heights. That's where Moreino lives now.
Many North End residents say that was mostly a change for the better. But now the city is adopting a new plan for redevelopment in the North End's commercial area, and Moreino is concerned.
"We've been ignored for so many years. Like oh, we were 'the ghetto' and low-income and people of color, and this kind of thing," she said. "And now, a lightbulb went off in somebody's head that said, 'Hm, North End looks kind of good now.'"
The concern is that redevelopment in the North End will accelerate gentrification, increase property values and push residents out of their neighborhoods.
For some homeowners in the North End, the area feels like a last remaining pillar of affordability in Newport.
"I would say it's huge for families that have always been from Newport and want to stay in Newport, and they can find somewhere that is just more affordable," said Ryan Hazinakis, a realtor in the North End.
But property values in the North End are already rising. Hazinakis points to a number of factors that impact the whole island — like the prevalence of second homes and short-term rentals, including AirBnbs.
Still, North End real estate tends to be considerably cheaper than that of the city as a whole, where the median price of a single-family home tops half a million dollars.
"Newport suffers the same fate as other East Coast cities — it's desirable. And particularly a city on an island with 19th-century housing. It's very desirable. And the resources are finite," said Kim Salerno, the chair of Newport's Planning Board.
The vision that the Newport City Council unanimously adopted last month, called the North End Urban Plan, seeks to bring more higher-paying, year-round jobs to the city by creating an "innovation district" in the North End. The new document is a guide for how to get there, and says current residents should benefit from future redevelopment in their backyard.
Locals like Cynthia Moreino worry, though, that residents will be priced out of the area before they can enjoy these benefits.
"I just feel like they're going to do all this, build all this, and then they go home to the houses that they don't have to worry about losing at any moment," she said.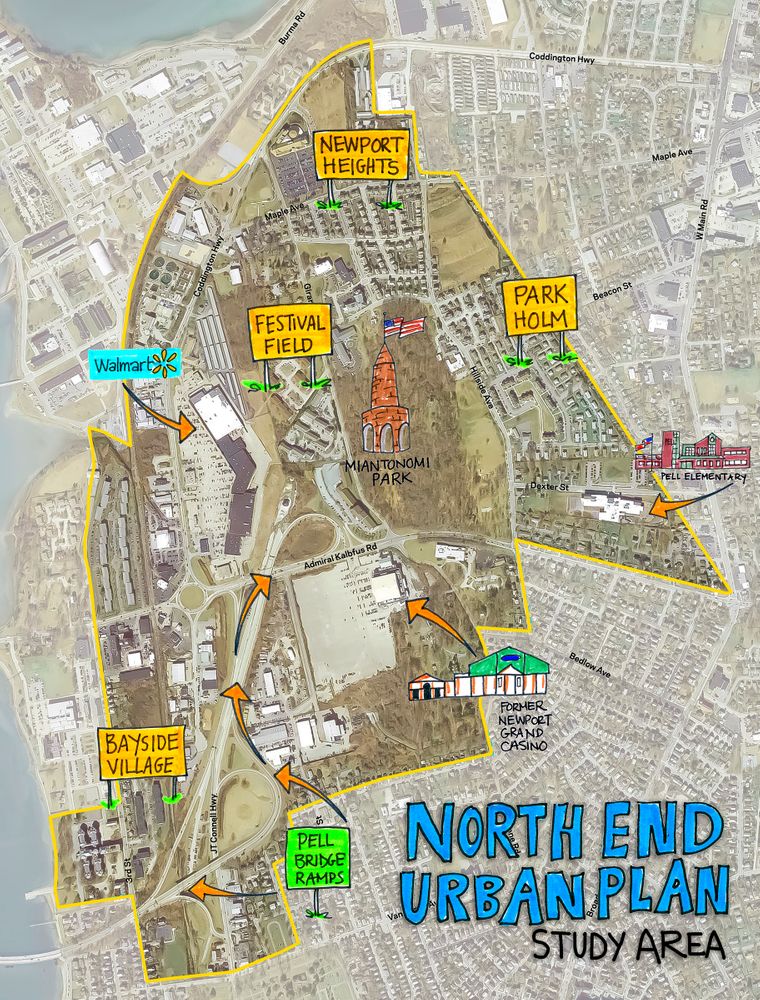 Those concerns about displacement are well-founded, says Christian Belden, the executive director of the Newport organization Church Community Housing Corporation. He believes higher density development in the North End's commercial area is likely to increase property values — and thus, property taxes — nearby.
New development shouldn't threaten public housing in the North End, since those units are well-protected. Privately-owned affordable housing complexes are also protected by deed restrictions, usually for about 30 years at a time. But rising property values could determine whether homeowners stay or leave, Belden said.
"For those residents living in that area, who are just barely able to make ends meet — which is a large number of them — an increase in property taxes could force them to have to sell their home and move somewhere else, because they can't afford to pay the property taxes," he said.
Some residents in subsidized housing face an additional concern, called the "cliff effect."
Public housing units and privately-owned affordable housing developments may be protected as development moves forward, but there are income limits for residents. And when other affordable options in Newport start to disappear, some people have to turn down economic opportunities to stay in their homes.
The cliff effect has already impacted Phyllis Mulligan.
"It's scary because you don't want to get a raise," she said. "You're like, 'Oh my God. If I make money, I'm going to have to lose my house, my apartment!'"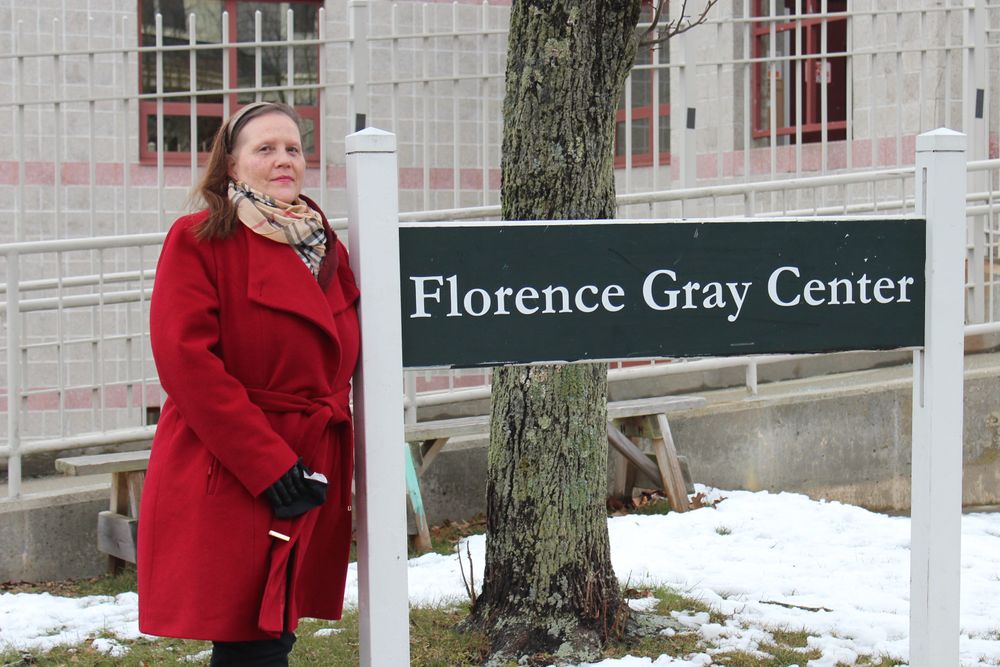 The North End Urban Plan aims to mitigate the cliff effect by allowing the creation of new workforce housing units, and pushing for job training to help current residents secure the higher-paying jobs that result from redevelopment.
The plan also addresses displacement by preserving the North End's existing residential zoning and calling for the protection of deed-restricted affordable housing, since those restrictions will eventually expire. That has displaced people in Newport before.
These measures are promising, but they are not a silver bullet. That's why the North End Urban Plan also calls on the city to continue reviewing displacement concerns and enact creative solutions to protect North End neighborhoods.
"We really don't have a definitive understanding of what the dynamic is right now," said Salerno. "I mean, the dynamic is the prices are rising. But how exactly displacement happens needs to be better understood."
Moving forward, the plan puts the onus on the city to take displacement seriously and come up with additional policies to protect the residents.
Mulligan said it is heartening to see residents rally together, and have Newport officials listen to them. Years ago, when she was struggling to find an affordable place to live, she did not feel that people recognized displacement as a threat to the community.
"It felt like nobody really cared about if people leave or not," Mulligan said. "They didn't care — 'You want to leave? Go ahead and leave, we have nowhere for you anyway.' And now people are saying, 'We really do care.'"
But much of the real work lies ahead, to ensure this equitable vision becomes an equitable reality.
We'll take a closer look at efforts to build trust in the plan, and what comes next, in the third story in this series.
Antonia Ayres-Brown is the Newport Bureau Reporter for The Public's Radio. She can be reached at antonia@thepublicsradio.org