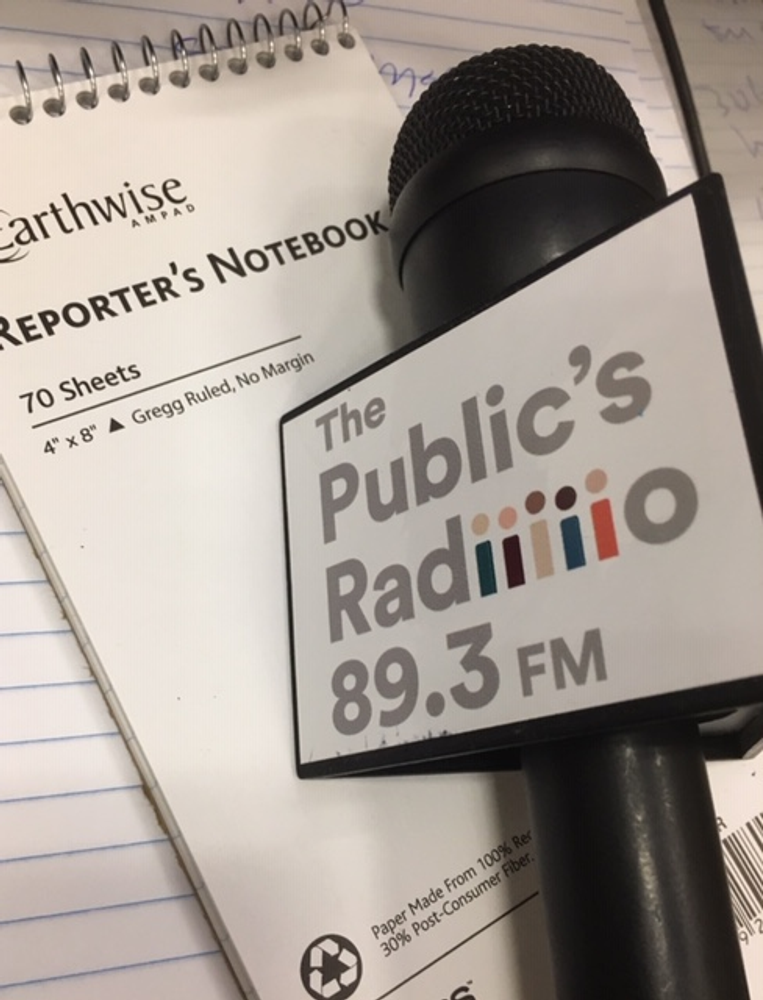 Thanks for stopping by for my weekly column. As usual, your tips and comments are welcome, and you can follow me through the week on the twitters. Here we go.
1) The continuing contracts bill sailed through the Rhode Island House Tuesday on a 60-to-8 vote. This followed dire predictions from city and town officials about the impact. "The contract continuation bill will guarantee lifetime contracts, and without a doubt, raise local property taxes," Johnston Mayor Joseph Polisena said during a news conference a day ahead of the vote. Added Cranston Mayor Allan Fung: "Legislators are not listening to what cities and towns need to govern our budgets, control our costs, and look out for taxpayers in our communities." But this is a non-election year and unions are a reliable source of campaign support for Democratic lawmakers. In the end, only one Democrat voted against the measure. Gov. Gina Raimondo vetoed a similar bill in 2017, but her office has signaled that she might let the current legislation become law. A few members of the tiny 9-member GOP House caucus used the vote to sound off. Rep. Brian Newberry (R-North Smithfield) said the overall trend at the General Assembly favors labor over taxpayers, in part due to how Rhode Island is a de facto one-party state. "The problem is not this bill," Newberry said. "The problem is this bill is like another little barnacle on the side of the ship …."I'm not going to use hyperbole here and tell you that this bill is going to ruin the state. It's not. The problem is, this bill is one of many that have accumulated over the years. And every time we do something like this, we make it a little bit harder for the middle class and everybody else to survive in this state, and that's why I'm going to oppose it."
2) The other point of the view on the contracts bill is that it would be rarely used and is meant to discourage either management or labor from acting in bad faith when negotiating to move past an expired contract for teachers or municipal workers. "My support really is in making sure that the jobs exist in the community continue," Rep. Liana Cassar (D-Barrington) said during Political Roundtable this week on The Public's Radio. "I think it destabilizes communities when there is the potential risk of disruption of teachers' contracts. I think it's not great for teacher morale. I think it's not great for the relationship between municipal leaders and unions. When it comes down to it, we want our schools to be reliable. We want our teachers to have a sense of job security. The unfortunate thing about the bill, it's a bit of a blunt instrument for a problem that occurs rarely." Asked about Newberry's critique of a legislative pro-labor slant that adds up to more taxpayer costs, Cassar said it remains to be seen if the contracts bill has that effect.
3) April 28 marks the 20th anniversary of the day when the FBI raided City Hall, signaling the beginning of the end of Buddy Cianci's wild ride through Providence politics. As I report in an in-depth look back at Cianci's life (listen to the audio version for some vintage tape), he left a mixed legacy: the Providence of today – which still draws plaudits for its appeal as a medium-sized city – reflects Cianci's influence (along with that of many other people). But Rhode Island's capital city still lacks a fix for its massive unfunded long-term pension liabilities, a situation that worsened significantly during Cianci's watch, and efforts to improve Providence's under-performing schools also languished during his tenure.
4) Did you notice how the self-described 'Reform Caucus' in the RI House – which declined to support House Speaker Nicholas Mattiello in January – has voted consistently with Mattiello on the contracts bill and other high-profile measures in the recent time frame? "As an organized body, we've had to move on to other things," one member of the group, Rep. Liana Cassar, said when asked about this on Bonus Q&A. "It's not a caucus that has sort of kept a weekly meeting. We are working on the issues that our constituents are interested in, and that our communities elected us to take a position on. That those are similar to where leadership lands is not surprising – we are all generally, generally, Democrats." Asked whether Mattiello's support for the abortion bill in the House showed that the 'Reform Caucus' can get more done by working with the speaker, Cassar said, "I don't see those two things as related."
5) It caught my attention last November when the race between Democratic U.S. Sen. Sheldon Whitehouse and GOP challenger Robert Flanders was called for Whitehouse about one minute after the polls closed, with just a small percentage of the vote in. The call was on the money – Whitehouse won with more than 61 percent of the vote. Whitehouse spent more than $5 million on his campaign (a comparable amount to his 2012 race), and that was one of the incumbent advantages that helped him to drub Flanders. Yet Whitehouse said he felt compelled to raise a big war chest because of the potential threat posed by untraceable dark money spending. "If there's a person in the Senate who the fossil fuel industry and the big dark money crowd is more annoyed with than me, I don't know who that person is," the senator told me. "So I viewed myself as being very high up that target list." As it turned out, dark money didn't enter the race between Whitehouse and Flanders. But Whitehouse said the most worrisome legacy of the Supreme Court's Citizens United decision is how hidden powerful interests can shape elections just by threatening to dump in millions of dollars against under-funded opponents. "And then you never see the $10 million spend," he said. "You've just fixed the deal secretly and behind the scenes."
6) On a related note, Mike Stenhouse, CEO of the conservative Rhode Island Center for Freedom and Prosperity, pushed back against the idea that sunlight should be a necessity when it comes to campaign contributions. "There absolutely is devious intent by those calling for full disclosure," Stenhouse tweeted in response to my story about Whitehouse. Stenhouse (who has denied in previous interviews at The Public's Radio that his organization gets money from the Koch brothers) shared a copy of the RICFP's privacy policy, which reads in part: "Why we do not report the identities of our donors. From shutting down free speech at events, to forcing nonprofits to publicly report the names and addresses of their donors in the hope of discouraging future contributions, there is a concerted national effort by the left to shut down open and robust public debate." Elsewhere, as Jane Mayer writes in her book "Dark Money: The Hidden History of the Billionaires Behind the Rise of the Radical Right," veiled spending by the oil, gas and coal industries helped shift public opinion about climate change. The first peer-reviewed study on the subject, by Robert Brulle – now a visiting professor at Brown University – "discovered that between 2003 and 2010 over half a billion dollars was spent on what he described as a massive 'campaign to manipulate and mislead the public about the threat posed by climate change.' " What Brulle's study found, Mayer writes, "was, in essence, a corporate lobbying campaign disguised a tax-exempt philanthropic endeavor."
7) After three years as publisher of the Providence Journal, Janet Hasson is retiring at age 59. The news came as a surprise after word spread of an all-hands staff meeting earlier this week. According to the ProJo's account, Hasson "said she was looking forward to less turbulent days and spending time traveling with her three grown children." Her successor, Peter Meyer, publisher of The Cape Cod Times and head of a GateHouse division of papers in eastern Massachusetts and New Hampshire, made a not-so-subtle reference to The Boston Globe's move into Rhode Island coverage. He said the paper "would double down to protect our turf …. We're not about to cede Providence coverage or Rhode Island coverage to anyone. I'm up for a good fight." Yet given GateHouse's approach, it will be surprising if the Journal does additional hiring beyond filling the vacancy created by Amanda Milkovits' move to the Globe. "We don't expect much to change," John Hill, president of the Providence Newspaper Guild, told me. "GateHouse seems to run its papers as parts of a whole, not individual entities, and whoever is in the job will do as the corporation sees fit. Like everyone in the building, Hasson had two jobs – publisher of the Journal and overseer of GateHouse papers in Norwich, Newport and Nantucket. It looks like that will continue with her successor."
8) Scientific American on why losing newspapers is bad for civic culture: "As local newspapers disappear, citizens increasingly rely on national sources of political information, which emphasizes competition and conflict between the parties. Local newspapers, by contrast, serve as a central source of shared information, setting a common agenda. Readers of local newspapers feel more attached to their communities. Unless something is done, our politics will likely become ever more contentious and partisan as the media landscape consolidates and nationalizes
9) Shane McKeon of The Public's Radio reports on how Lifespan, Rhode Island's largest hospital group, came out with a publicity campaign arguing that the acqusition of rival Care New England, by Boston-based Partners Healthcare, would be bad for local healthcare consumers. Partners and Care New England pushed back, saying the deal "would further CNE's recent financial turnaround and provide much-needed financial stability. We're exploring the potential for clinical expansion, including the development of new, lower-cost, community-based ambulatory care centers, which could create more clinical jobs and lead to the recruitment of specialty physicians offering an expanded array of clinical services in Rhode Island." Meanwhile, here's a bit of Scott MacKay's view of the landscape: "Let's get beyond the faux pieties of the hospital industry. All this chatter about quality, access and a unified health system in Rhode Island is a facade for the real issues: Money and turf."
10) Six proposals have emerged in response to an RFP for McCoy Stadium.
Via Commerce RI:
"AJAX Advisors, LLC is proposing to bring professional sports to Pawtucket with independent professional soccer in a new stadium in Downtown Pawtucket and the conversion of McCoy into a light industrial use;
Brett Johnson, Fortuitous Partners is proposing to bring a professional sports team – a United Soccer League franchise – to downtown Pawtucket and envisions construction of a multi-sport stadium and ancillary and sport related development. The proposal includes a renewed use for the existing McCoy baseball stadium site. A new recreational park is proposed with six new multipurpose fields that can be used for soccer, lacrosse, or football;
Frank Boulton is proposing to bring Atlantic League professional baseball to McCoy Stadium; Level Exchange is proposing the creation of a hub centered around the music industry in Pawtucket, seeing this as an opportunity to foster the growth of the multifaceted creative community. In addition to infrastructure to support the entertainment industry, this approach would include all other aspects needed to sustain such a live-work-play area;
Minor League Baseball for Pawtucket: Minor League Baseball for Pawtucket, a group of local Rhode Island business leaders and community members, want to explore with the City of Pawtucket and the State of Rhode Island the possibility of continuing the rich tradition of affiliated, Minor League Baseball in Pawtucket. Preserving community involvement and providing, affordable, family entertainment in the State of Rhode Island are the groups' priorities;
Native Waters Investment, LLC: is proposing to construct a Family Entertainment Center and Riverfront Park in Pawtucket. The Family Entertainment Center and Riverfront Park will be located on approximately twenty-five acres of land in the I-95 corridor. Some features of the Entertainment Center could include an indoor mega coaster, children's play park, rock climbing wall, overhead zip-line course, bowling alleys, a 7D theater, a variety of restaurants and retail outlets and a riverboat hotel."
11) Although former Gov. Don Carcieri will always be linked with the 38 Studios debacle, he played a key role in paving the way for the evolution of wind power in Rhode Island. This week, Gov. Raimondo unveiled a $4.5 million commitment by Ørsted US Offshore Wind and Eversource, who are working together on Revolution Wind, "to support offshore wind education and supply chain development for the growing offshore wind industry in Rhode Island. 'Ørsted and Eversource's commitments, as part of their Revolution Wind offshore wind farm, will expand our efforts already underway to build our talent pool and provide opportunities for college students in Rhode Island to study for a career in offshore wind,' Raimondo said. When they are ready to work, we will have plenty of jobs for them in our growing offshore wind supply chain, right here in Rhode Island.' "
12) Rep. Cassar, who represents the waterfront communities of Barrington and Riverside, said global warming is a top concern for her constituents. "One of the things I keep hearing a lot about is climate change and environmental issues and resiliency, as our communities are really vulnerable, being waterfront communities. And then the other piece is just economic stability – whether it's jobs and the ability of graduating high school seniors and college graduates to have a sort of smooth economic landing after their graduation or its retirement, sort of the economic stability of a household."
13) Is the aroma of marijuana in public places a growing concern? Apparently so.
14) A few reads on the big Democratic presidential field: 1) Is a white straight guy the safe bet against President Trump? 2) How would the candidates pay for college 3) 8 questions about what's next for the Democratic field.
15) In what could be good news for Rhode Island's effort to retain Hasbro, Brian Goldner apparently won't be heading off to lead CBS in the immediate future (h/t Jon Chesto).
16) A new survey of young Americans' views toward politics and public service.
17. A fun listen from Shane McKeon, as part of Project Pothole at The Public's Radio: "asphalt breaks and forms potholes which we fill with more asphalt which breaks and forms potholes which we fill with more asphalt which really makes me wonder."