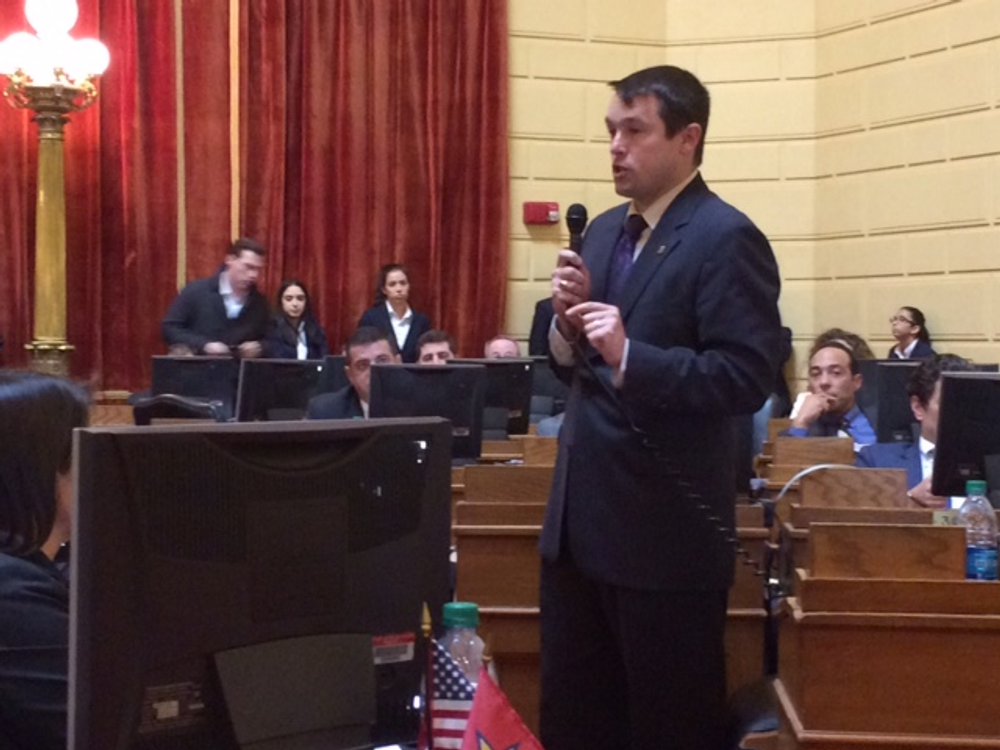 A continuing contracts bill that attracted sharp opposition from Rhode Island's city and town leaders was passed Tuesday by the House of Representatives, on a largely party-line 60-8 vote.
The legislation, sponsored by Rep. Camille Vella-Wilkinson (D-Warwick), would keep in place the terms of a previous teachers' or municipal workers' contract if negotiators fail to reach agreement on a new deal.
GOP Opponents, like Rep. Brian Newberry (R-North Smithfield) say the bill will raise costs for municipalities that will ultimately filter down to property tax hikes for residents.
"I'm not going to use hyperbole here and tell you that this bill is going to ruin the state," Newberry said. "It's not. The problem is, this bill is one of many that have accumulated over the years. And every time we do something like this, we make it a little bit harder for the middle class and everybody else to survive in this state, and that's why I'm going to oppose it."
Supporters downplayed talk of negative impacts. They say the legislation will mostly restore a status quo that existed before a judge tossed out a previous law.
"It's not a union bill, ladies and gentleman," Vella-Wilkinson said, "and I hope you understand there's a distinction between the unions and labor. The labor are the men and women that are doing the work for our municipalities or that are teaching our children day after day."
The legislation moves Wednesday to the Senate Labor Committee.
Governor Gina Raimondo vetoed a similar measure in 2017. The governor's office has signaled that she may let the current version become law.