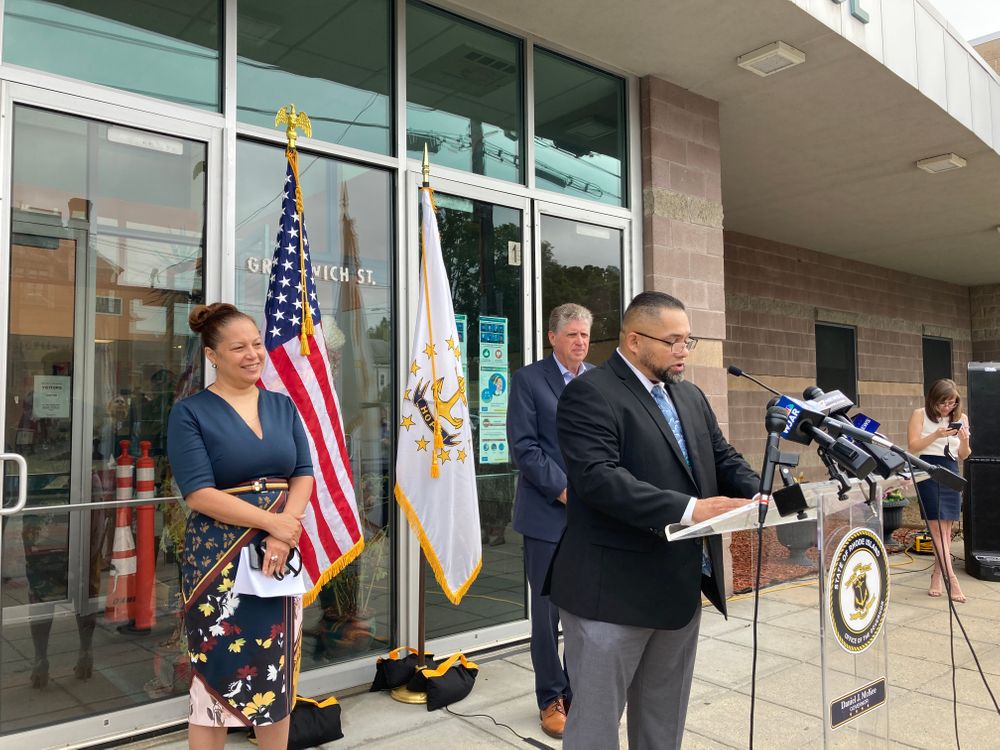 Dr. Javier Montañez will stay on as acting superintendent in Providence for the 2021-2022 school year. Montañez was originally installed as head of the city's schools this spring, after the resignation of former superintendent Harrison Peters. Peters left after a top deputy he hired was accused of assaulting a minor.
Montañez has served in an interim role since June. He was expected to help end the school year, organize summer school programming, and prepare for the transition back into in-person classes for the fall.
"Dr. Martinez has also provided Providence families and students with stable leadership during this difficult time," said Gov. Dan McKee during an announcement Thursday morning. "Continuity from a strong leader … is key to a successful school year in Providence."
McKee and State Education Commissioner Angélica Infante-Green previously said they planned to begin the process of hiring a permanent superintendent, likely conducting another nationwide search this summer.
But as school staff prepare to return to buildings amid increasing COVID cases and the Delta variant, leaders said they did not have time for an adequate search.
"We just don't want to do something that's really quick and not have an opportunity to really go through a very extensive process," said Infante-Green. "We didn't want to feel rushed, because it is an important decision."
Montañez did not say whether he would apply for the permanent position.
"I want everyone to understand; my focus is on this year," Montañez said. "The goal is to make sure that students are in school in person in a safe environment."
He said his priorities for the year include helping the district meet goals laid out in the state's "Turnaround Action Plan" for the schools, increased community outreach, and the opening of the city's first dual language middle school.
Montañez previously served as principal of the city's only dual language elementary school. He also attended the Providence schools as a student.
Earlier this summer the state announced that all schools would be expected to resume in-person classes this Fall. On Wednesday, McKee signed an executive order mandating masks in school buildings, though the order only currently extends through mid-September.