Dr. Javier Montañez will lead Rhode Island's largest school district until a new superintendent of schools is hired, state officials announced Tuesday.
Montañez has worked for 25 years in the Providence Public Schools, most recently as the principal of Leviton Elementary School, the only dual language school in the city.
The district has been without a leader since mid-May. Montañez takes over from Harrison Peters, the former superintendent who resigned in a flurry of controversy after a top-level administrator he hired was accused of assaulting a minor. The official, Olayinka Alege, is accused of grabbing and massaging a boy's foot at a Warwick gym.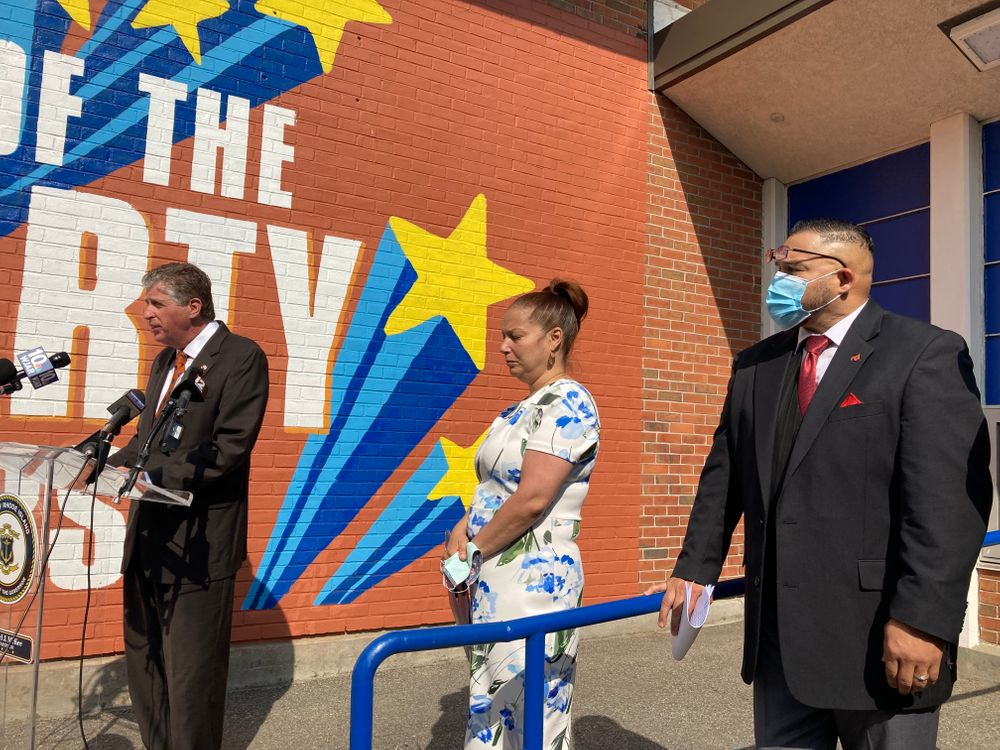 Speaking Tuesday morning, officials touted Montañez's accomplishments, including improving Leviton's rating from one to three stars under the state's rating system.
"I'm honored to have the opportunity to lead Providence Public Schools and work with our incredible school community during this pivotal moment," said Montañez in a statement released Tuesday morning. "I know the immense value of an education personally because it changed my life."
Montañez himself attended the Providence schools, dropping out of Hope High School, before completing his GED, the statement said. He went on to receive a Master's degree and a Doctorate in educational leadership from Johnson and Wales University.
Montañez did not rule out applying for the position permanently, but is expected to lead the district at least through the summer, by which point Governor Dan McKee said he hoped a full-time superintendent would be named. Gov. McKee and his administration have taken an active role in the state turnaround of the Providence schools. McKee himself interviewed Montañez as part of the hiring process.
"Dr. Montañez possesses a wealth of experience and a deep understanding of the needs of the Providence Public Schools community," said Governor McKee in the statement.
The contract and salary had not yet been finalized, according to Victor Morente, a spokesperson for the state Department of Education. The search for a superintendent has not yet begun, the job has not been posted according to a RIDE spokesperson.
Providence Mayor Jorge Elorza and parents in the city have called on the state to impose a new contract on teachers through the Crowley Act, the same law that allowed the state to wrest control over the city school. McKee dismissed the idea Tuesday, saying the state would continue negotiating.
McKee said this is the first week of contract negotiations with the Providence Teachers' Union since State Education Commissioner Angélica Infante-Green was removed from the regular meetings. Staff from the Governor's office are involved in the negotiations.
"It is important to note that in terms of process, no contract can be legally effective without [Infante-Green's] approval," said Morente in an emailed statement.