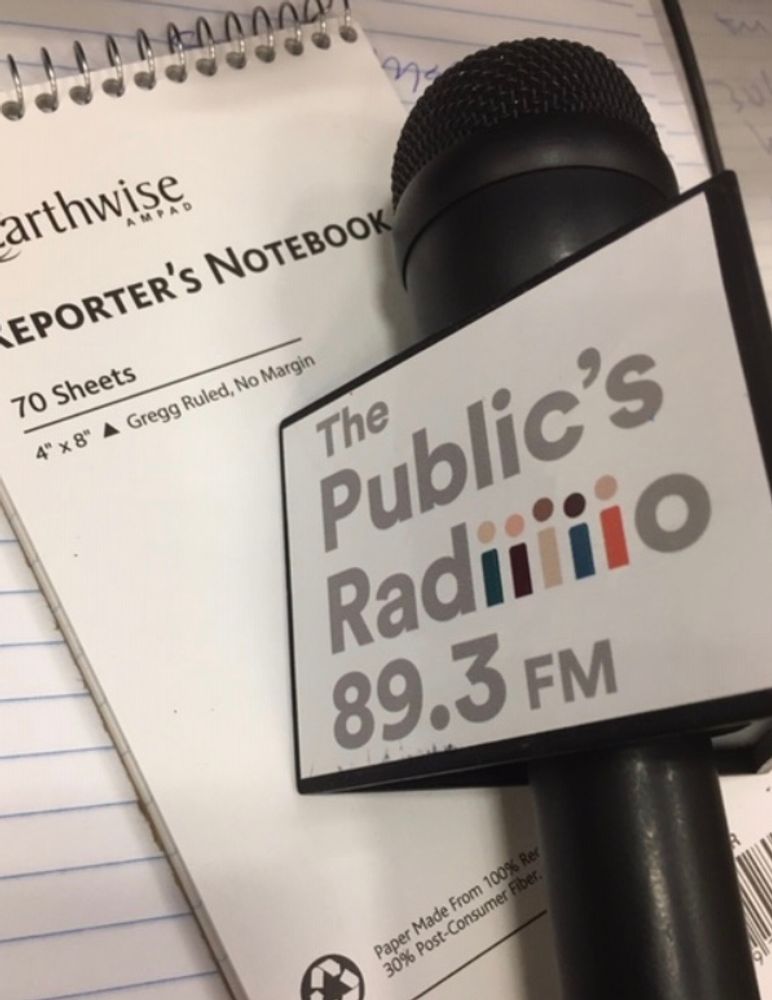 Welcome to the winter of our discontent. Thanks for stopping by. Your tips and comments are welcome. You can follow me through the week on the twitters. Here we go.
*** want to get my column in your inbox every Friday? Just sign up right here ***
1) There's little doubt that Gov. Gina Raimondo will be confirmed by the Senate as U.S. Commerce secretary. But whether that happens in the coming week or further down the road is a big question. For devotees of Rhode Island politics, the slow-motion transition between Raimondo and Lt. Gov. Dan McKee has become increasingly painful. The perception is one of awkwardness and it doesn't boost confidence in government. Nor is it the kind of thing for which Raimondo wants to be remembered. McKee's transition spokesman, Mike Trainor, downplayed concerns about cooperation between the state's current and future governor, pointing to how McKee gets a daily briefing from state Health Director Dr. Nicole Alexander-Scott and National Guard Adjutant Gen. Christopher Callahan. "He feels that in doing that he's speaking to the Raimondo administration," Trainor said. As we noted last week, Raimondo has told reporters she remains focused on being governor, even while not wanting to draw the spotlight from McKee. But if The Twilight Zone was an apt metaphor two weeks ago, where are we now? Perhaps everyday Rhode Islanders are busy with other things and chalk up the Raimondo/McKee storyline to why they view politics with distaste. Perhaps McKee will reap the political benefits after taking office and presiding over increased vaccinations and heightened economic activity. For now, though, the disinclination of the two leaders to repeatedly appear on the same stage together speaks for itself.
2) CVS Health has temporarily suspended making political contributions in the aftermath of the January 6 attack on the Capitol. "CVS Health fully supports our country's democratic process and recognizes the rightful election of President Joe Biden," CVS Health spokesman Michael J. DeAngelis tells me via email. "We strongly condemn false claims made about the election results, any related violence or other unlawful activity. We have temporarily suspended all political contributions while we review our giving strategy going forward." DeAngelis responded after I asked about a $100,000 digital campaign launched by the advocacy group End Citizens United. The goal is getting CVS and other corporations to not support Republicans "who voted to overturn the election and spread misinformation, helping to incite the riot at the U.S. Capitol on January 6." (According to End Citizens United, the CVS Health PAC has contributed $76,000 to U.S. House Minority Leader Kevin McCarthy and U.S. Rep. Devin Nunes.) "The CEO and high-level executives at CVS need to do some serious soul-searching," End Citizens United President Tiffany Muller said in a statement earlier this week. "They need to decide if funding anti-democracy politicians is more important than democracy itself. In this defining moment, we urge these corporations to be part of the solution by heeding the calls for change."
3) Mixed news on the pandemic front. While some indicators are more concerning, infections and hospitalization are falling. Growing vaccination rates offer hope for the future, even as variants become widespread.
4) Lost in the shuffle over the Raimondo/McKee relationship: is McKee doing the stuff necessary to give his administration the best chance of success? More specifically, are McKee and members of his transition talking with experienced people outside their bubble who can warn of pratfalls, for example, in negotiating the state bureaucracy and legislative relations? (Remember, too, that Steve Kavanagh, who worked as legislative director for three governors – Don Carcieri, Lincoln Chafee and Gina Raimondo – recently brought his ample institutional knowledge to a job as deputy chief of staff for House Speaker Joe Shekarchi.) McKee transition spokesman Mike Trainor declined to name names, but he said McKee talks "almost daily with people outside his transition" to gain insight.
5) Northern RI lawmakers Rep. David Place (R-Burrillville) and Sen. Jessica de la Cruz (R-North Smithfield) tweeted out concerns Thursday night over the future of Zambarano Hospital. Burrillville Town Manager Michael C. Wood also weighed in with a letter to Raimondo, calling it "disconcerting that the Town Council has not been consulted or provided timely information about the short and long-term plans for this facility, which is an important part of our community and its citizenry." While cost problems with Eleanor Slater Hospital in Cranston have been well documented, precisely what was happening with Zambarano was less clear. By mid-day Friday, quite a few hours after I inquired, first with BHDHH and then with the governor's office, Raimondo spokeswoman Audrey Lucas provided this statement: "Governor Raimondo is committed to keeping Zambarano open. Last summer, the administration put forward a proposal to further invest in the campus and provide patients with the highest quality, most appropriate level of care. She hopes the General Assembly will move forward with these important investments in Zambarano. The hospital is currently going through a required process of discharging patients who no longer require hospital-level care."
6) State Rep. Brianna Henries (D-East Providence) calls her winning campaign last year a "happy accident." When she was approached by the RI Political Cooperative, she said, "I didn't realize how much of a need there was for new leadership, new voices, new perspective in the government until we finally had the time to take a pause during COVID," Henries said on Political Roundtable this week, "and you start to recognize some of these things that are going on with your local government. And you're recognizing that there are these holes that need to be filled or these spaces that aren't being addressed." Henries beat freshman incumbent Rep. Joe Serodio in the September 2020 primary, with almost 62 percent of the vote. While the House is larger and more ideologically variegated than the Senate -- where leadership has moved to the left on a series of issues – Henries says the center of gravity is shifting there, too: "As you're starting to see more of this progressive flow and this more progressive wave, they're recognizing that the calls for people do kind of sit more in what's called the left."
7) Those of us in Rhode Island who have experienced more frequent power outages in recent years can relate a bit to the hardship being experienced in Texas. But no, the statewide problems are not due to renewables. And they could be a harbinger of more fallout from climate change in the future.
8) The high median price for a house in Rhode Island -- $334,000 – underscores the difficulty of increasing the supply of affordable housing. But one difference between former House Speaker Nicholas Mattiello and current Speaker Joe Shekarchi can be seen in how a bill banning housing discrimination based on income source -- repeatedly blocked in the House -- is now ticketed to pass the chamber.
9) "The vaccine rollout …. has had some hiccups and the Gov is getting the brunt of the blame." Think this is about Rhode Island? Nope. A worthwhile read on Massachusetts politics and the dynamics involving a potential third run by Gov. Charlie Baker. Excerpt: "It would be much safer for Beacon Hill Democrats if Baker went along with the unofficial two term custom. No sitting governor has lost a re-election bid since 1978 and no governor has run for a third consecutive term since the four-year term was enacted more than half a century ago. If Baker stepped aside for his lt. governor, Karen Polito, it would be much easier for Beacon Hill Democrats to push for a centrist Democratic nominee and to at least appear to be siding with the eventual 2022 Democratic candidate for governor."
10) With various elected officials and interest groups advocating for voter approval on March 2 of seven bond questions representing $400 million in borrowing, here's the view from Michael DiBiase, CEO of the Rhode Island Public Expenditure Council (RIPEC): "The evidence suggests that the state can afford the bonds being presented to them during this special election. Bonds for higher education building, public recreation facilities, transportation, and the Davisville Port represent long-term public infrastructure investments. Housing and childcare facilities bonds are needed and worthwhile investments, however, state leaders must ensure that they are part of a larger strategy for investment and improvement."
11) U.S. Sen. Jack Reed tells Politico that his priorities as chairman of the Armed Services Committee include fighting COVID and addressing extremism and a lack of diversity in the military: "Another priority is the 'transformation' of the Pentagon and the military to adapt to threats from China and Russia, which means a close scrub of Pentagon spending as well as a relook at the 2018 National Defense Strategy. 'It's incumbent upon any administration to look carefully at the strategy,' he said. 'What are the assumptions? Are they still valid? This is a fairly dynamic world in terms of technology, in terms of many other factors.' Reed also predicted a major debate over nuclear weapons spending, including plans for a new intercontinental ballistic missile, as well as the future of U.S. troops in Afghanistan, where he expressed a dim view of the Taliban's ability to live up to any political settlement."
12) My colleague Alex Nunes' stories on shoreline access in Rhode Island have garnered considerable attention -- a sign of the deep interest in coastal rights in the Ocean State. He was recently contacted by Rod Raso, a Wakefield resident and Vietnam veteran, who emailed Alex to share his own shoreline access story. Rod wrote that, while fighting in Vietnam, he took solace in thinking of the day he could return home to Port Washington, Long Island, and visit his beloved beachfront. He left Vietnam 10 days shy of the end of his 13-month tour of duty after being injured in combat for the third time. "When I came home," Rod wrote, "I couldn't relate to any of my family or friends and all the trivia in their conversations. To unwind I drove to the end of the peninsula that I lived on to look out onto Long Island sound, meditate, unwind and cry." To Rod's surprise, a police car pulled up. The officer told him he needed to leave because there was no public parking anywhere along the shoreline. "The lady on the hill 500 feet away called and complained," Rod wrote. "The killer is, veterans fought and died for our country, but we are denied access [to our shoreline]." Rod eventually moved to Rhode Island, partly to enjoy the coast more freely. "We lose our privileges a little at a time," he said, and he applauded a growing group of activists who've been pushing to protect and expand shoreline access in Rhode Island.
13) While the acquisition of newspapers by hedge funds continues unabated, the interesting part of a deal involving Tribune Publishing is how one of its properties, the Baltimore Sun, will become part of a nonprofit controlled by Maryland hotel executive Stewart Bainum Jr. Via the NYT: "We've campaigned for this for the past year," said Liz Bowie, an education reporter and a co-chair of the Sun union. About Mr. Bainum, she added: "He seems to have the best interests of Baltimore and Maryland at heart. I think the paper will be able to continue to hold the powerful accountable and tell the important stories of our community for another two centuries."
14) With the 18th anniversary of the 2003 Station nightclub fire happening this weekend, Scott James, the author of "Trial By Fire: A Devastating Tragedy, 100 Lives Lost, and a 15-year Search for Truth," questions whether the right lessons have been learned from what happened.
15) The pandemic has been devastating for restaurants. The good news is how despite that, we're seeing increased variety in the kind of culinary offerings found in RI, including barbecue, Southern soul food and plans for a new deli, helping to cushion the loss of Davis Dairy.
16) Congrats to Rhode Island's Abraham Riesman on the publication of his book, "True Believer: The Rise and Fall of Stan Lee." Sounds like a compelling read.
17) ***FOLLIES CONTEST*** The Providence Newspaper Guild Follies used to happen on the last Friday in February. More than 1,000 Rhode Islanders would cross state lines, venturing to the Venus de Milo in Swansea, to swill cocktails, dine on a cholesterol-rich buffet, and savor songs and skits poking savage fun at Rhode Island politics. (And Amy Gabarra would wear something very stylish.) A fellow Follies aficionado, NEARI Executive Director Robert A. Walsh Jr., shared a winning premise for an imagined bit: "If we were doing the follies this year, Dan McKee would be the special guest, but Gina would come out and refuse to yield the stage!" Do you have the comedic chops to offer a similarly amusing premise for an imagined Follies? Send me a short description, by 4 pm Thursday, Feb. 25. Winner entries will be reported in next week's column. I reserve the right to call you and sing the Venus song in your direction.
Ian Donnis can be reached at idonnis@ripr.org