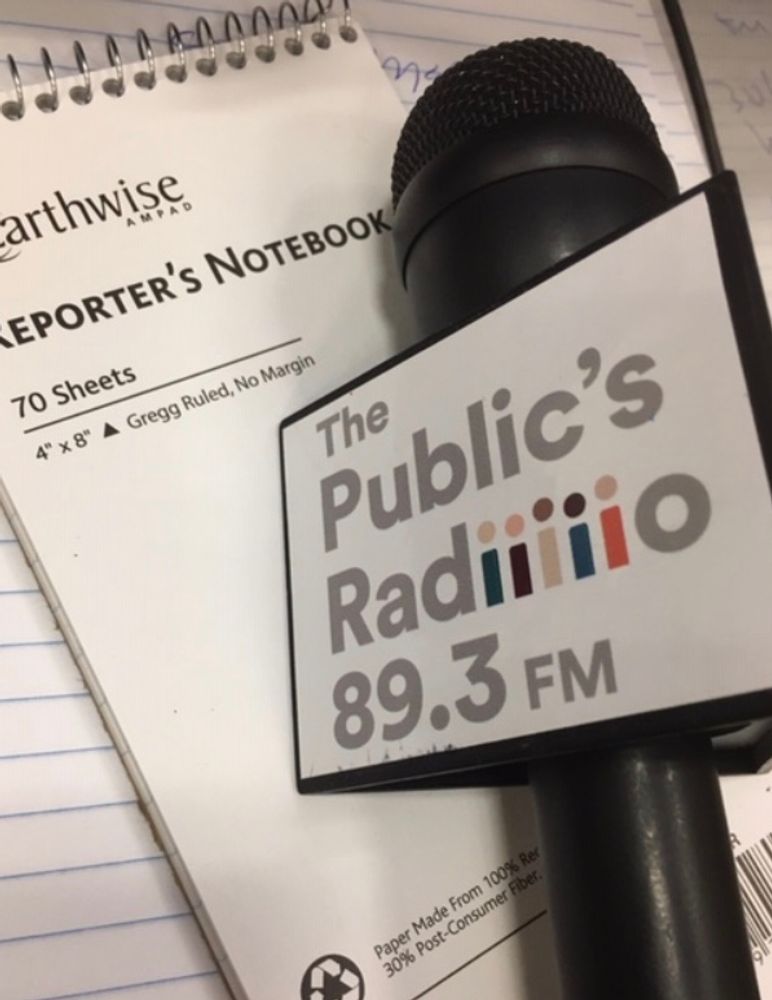 Batten down the hatches for what could be a stormy weekend. Thanks for stopping by. Your tips and comments are welcome. You can follow me through the week on the twitters.
*** Want to get my column in your inbox every Friday? Just sign up right here ***
1) The owner of the so-called Superman Building in downtown Providence is gearing up for another push to use public subsidies to revive the iconic structure. "We are of the understanding that they have a proposal that they're evolving that involves a request for tens of millions of dollars in subsidy," RI Commerce Secretary Stefan Pryor said during an interview on Political Roundtable this week. Pryor offered a degree of qualified support for the initiative, saying, "It will require that magnitude of subsidy in all likelihood to produce most forms of a new project in that building. What we need to do is see whether their expected returns are reasonable, whether the project they're proposing is feasible and whether the ownership team/development team is capable of carrying it out." In 2016, the last big attempt to galvanize support for using public dollars to revive the Jazz Age building fell flat. But the Superman structure has been vacant for close to 10 years now, so people might be open to considering a new plan. While Pryor rules out an office use -- due to the global collapse in demand for office space -- "There is good dialogue occurring with the university community about their needs for graduate housing and other forms of housing," he said "… There is demand in the residential market, so there may be some possibilities there that we can focus upon."
In a statement, Bill Fischer, spokesman for Superman Building principal owner David Sweetser, said that Sweetser and his firm, High Rock Development, are pursuing discussions with Commerce "that will benefit Rhode Island's economy, create jobs and provide much needed housing in Providence – including affordable housing. The project would literally add a neighborhood of approximately 450 residents downtown - adding vibrancy to the city's core, preserving the acclaimed historic character of the capital city, as well as being transformational for Kennedy Plaza. The project would also include a designated public meeting space within the building's grand banking hall. These discussions continue to evolve and we look forward to sharing our plans in greater detail in the near future."
2) The exit of Sen. Gayle Goldin (D-Providence) for a job with the U.S. Labor Department in the Biden administration signals the start of a hard-fought Democratic primary race to succeed her. The opening offers a felicitous opportunity for Hilary Levey Friedman, who had made clear her interest in running for something, and who promptly resigned her role as the head of RI NOW. Levey Friedman is known as an academic and author who has made a feminist case for beauty pageants. The Rhode Island Political Cooperative, after making big gains in the state Senate in 2020, didn't waste time in unveiling its own candidate: Geena Pham, who teaches high school English in Easton, Massachusetts, and according to the co-op, has already raised $5,000 (Levey Friedman had almost $27,000 in her campaign account at the end of Q2). The special election to fill the seat vacated by Goldin is coming up fast, with the decisive primary set for October 5 and the general election for November 2.
3) The latest Census numbers – which appear likely to increase the number of legislative seats in Central Falls and Providence – mostly continue a trend that has been ongoing for more than 20 years. Latinos are propelling population growth in Rhode Island, helping the state to avoid the loss of a congressional district and fueling greater diversity on the Providence City Council and in the General Assembly, particularly from districts representing the Blackstone Valley.
4) There's always a Rhode Island angle, right, but what about the hidden scoop? When the business section of the Sunday New York Times reported on the cutthroat world of $10 ice cream, it mentioned: "Thomas Bucci Jr., a fourth-generation ice cream maker whose Rhode Island factory 'co-packs' pints for Blue Marble and other brands." That company would be Warwick Ice Cream, which, coincidentally, was visited this week by Speaker Joe Shekarchi. The visit was a Full Rhode Island, since it was done as part of Goldman Sachs 10,000 Small Business Voices, whose deputy national director, Jane Moffat, is married to former Raimondo chief of staff Stephen Neuman (and Shekarchi, of course, managed Raimondo's 2010 run for treasurer). And even three-year-old Louis Neuman got a cameo.
5) NPR's Steve Inskeep on Afghanistan. Excerpt: "The long conflict eroded confidence in the U.S. government, damaging the very republic that the United States was defending at the start. Criticism came from the left, the right and those who were not ideological at all. Some saw the war as a waste of American lives and treasure; others had little interest in America's role in the wider world. Whether they were wrong or right, democracies do not function well when governments pursue unpopular policies — especially unpopular wars. Wartime governments tend to lash out at critics, cover up bad news and lose credibility when citizens come home wounded, maimed or dead. All this happened at times during the Afghanistan War."
6) For now, Stefan Pryor is keeping his powder dry on an expected run for state general treasurer next year. (Incumbent Seth Magaziner can't seek re-election due to term limits and is expected to run for governor.) "Ha! I like the way you asked that question," Pryor said when asked on Roundtable when he will announce his run. "… Of course, I'm giving it a close look." Rather than fleshing out his plans, the irrepressible Pryor remained very on-brand in sharing his upbeat assessment of Rhode Island's economy and where things go from here. Asked about the familiar aspect of the state's economic challenges – ranging from a lack of well-defined engines of growth, poor ratings in national business surveys, under-performing schools and persistent deficits – he cited a Moody's indicator with a positive assessment and how construction/manufacturing employment match pre-pandemic heights. Pryor's messaging was consistent with someone readying for 2022. If he does indeed run for treasurer, that suggests Pryor thinks he could become governor one day.
7) Flock Safety, an Atlanta-based company, unveiled a pilot program this week to use license-plate readers in Cranston, Pawtucket and Woonsocket. In a statement, the company said, "Flock Safety ALPR cameras help law enforcement investigate crime by providing objective evidence. They capture license plates and vehicle characteristics, not people or faces. The cameras also send real-time alerts to law enforcement when a stolen car, known wanted suspect from a state or national crime database, or vehicle associated with a missing person is detected." The RI ACLU quickly raised concerns, saying that police departments should not make unilateral decisions on the use of such technology: "The installation of surveillance tools that directly impact the privacy of Rhode Island residents and others driving through the communities where they are installed is disturbing in itself. But the clandestine nature by which the cameras were placed, and the failure of the three cities in which the trial implementation of this tool is known to be happening to seek any advance public input, only make this action more concerning." Back in 2017, Blake Filippi (R-New Shoreham), now the House GOP leader, sounded a sharp warning about a statewide license-plate reader plan pushed by then-Rep Robert Jacquard (D-Cranston): "Orwell's '1984′ was a warning — not a guidebook If we were to move toward some sort of surveillance state ... it would be through incremental things like this."
8) Former state Rep. Linda Finn is stepping down October 1 as executive director of the Rhode Island Coalition Against Gun Violence. RICAGV, which is accepting applications for her successor, said via statement: "Linda is a founding member of the Coalition and brought experience as a legislator, advocate, and parent to help the organization expand to where it is today. The job has become a full-time, year-round position and Linda has decided it is time to allow someone with new energy to take the helm. After nine years of activism, she is retiring to spend more time with her family, enjoy her garden and work on her tennis game. The RICAGV Board is grateful to Linda for her many years of service as both a board member and as Executive Director, and her tireless efforts to reduce gun violence in Rhode Island."
9) Way back in 1990, while reporting for the (Worcester) Telegram & Gazette, I profiled Mella Aalto Leiter, a public health nurse from Westminster, Massachusetts, who worked in Pakistan and traveled to Afghanistan to monitor the progress of her student paramedics. Leiter worried at the time that the Afghan rebels would be forgotten due to the end of the Cold War in eastern Europe. "It's only the Afghan people who suffer," she told me. " 'You've got to see the Afghan people to see what's really happened to them, see their country. The Mujahedeen say the rivers of Afghanistan run red with the blood of their people.' Bitterly noting that the Mujahedeen were excluded from peace talks that led to the Soviet withdrawal, Ms. Leiter said competing U.S., Soviet and Pakastani interests further complicate the fight for Afghan independence. 'If the U.S. would just get out of there, if the Soviets would get out of there ...,' she said with a sigh. 'I don't see in the foreseeable future any viable solution to this whole problem.' "
10) Apt observation by my colleague Ben Berke about The Boston Globe's use of a high-profile editorial to highlight the importance of vaccination: "I love seeing a newspaper actually make use of its natural advantage over digital — being a giant piece of paper people still spread out on their kitchen table." That reminded me of a 2005 Jack Shafer piece in Slate, about how newspapers used to be bigger, bolder and more beautiful a century earlier.
11) State Rep. Gregg Amore (D-East Providence), currently serving his fifth term, tentatively plans to announce his 2022 run for secretary of state on September 15 at EP's new high school. RI GOP Chairwoman Sue Cienki tells me she's still working on recruiting a candidate for the race.
12) House Speaker Joe Shekarchi and Senate President Dominick Ruggerio were caught by surprise this week when Gov. Dan McKee, during a COVID news conference, called on them to bring the legislature back into session. "When Governor McKee spoke with us this afternoon, he made no mention of reconvening the General Assembly, only that he was exploring declaring another state of emergency relative to the Delta variant and current set of circumstances," the two legislative leaders said in a joint statement. "We wish Governor McKee had been more forthright in our conversations." McKee, meanwhile, reversed course on his previous opposition to a statewide mask mandate for students returning to the classroom. In explaining his thinking, McKee pointed to how "children under the age of 12 cannot get vaccinated. That's why masking is critical in schools. It buys us time until more children become eligible to receive the vaccine. I commend and thank the many municipalities and local school officials who already took the state's recommendation and made plans to require masking for the beginning of the school year. I urge all eligible students and families who are not yet vaccinated to get their shot -- it is time."
13) How did it get to the point where Mike Richards was offered the job as host of 'Jeopardy!'?
14) Further evidence that former Gov. Gina Raimondo is living her best life in her newish gig (via Politico's West Wing Playbook): "Commerce Secretary GINA RAIMONDO is steadily becoming one of the administration's secret weapons on the Hill, particularly among Republicans and business-friendly Democrats. The former Democratic governor of Rhode Island emerged from the bipartisan infrastructure talks as a favorite of some of the Senate negotiators. And she's expected to continue her lobbying of lawmakers on the House side as the chamber prepares to soon take up the narrow infrastructure bill and the budget resolution that will kickstart the reconciliation process."
15) Former ProJo staffer Mark Arsenault's taut writing is all over this Boston Globe Spotlight report on assaults by correction officers on inmates at a Massachusetts prison.
16) A well-written obituary is a work of art. So here's to you, Ferdinando "Fred" Pastore, for a life well-lived. Excerpt: "Fred embodied southern New England. He followed the Red Sox and Patriots like a religion. He loved Italian food and telling stories while he ate it. He was a big man with a big voice and an even bigger heart. With his roots in the West Bay, his home in the East, and with his professional life firmly planted among the mill towns of the Blackstone, he loved Rhode Island. And it loved him in return. He loved his garden, and it loved him in return. He loved his family, and they loved him—downright adored him—in return."
Ian Donnis can be reached at idonnis@ripr.org