Rhode Island state Rep. Gregg Amore (D-East Providence) tentatively plans to unveil his 2022 run for secretary of state on September 15.
Amore, who was first elected in 2012, said he plans to announce his run in front of the new East Providence High School, with an expected introduction by Rep. Karen Alzate (D-Pawtucket), chairwoman of the Legislative Black and Latino caucus, and a post-event fundraiser.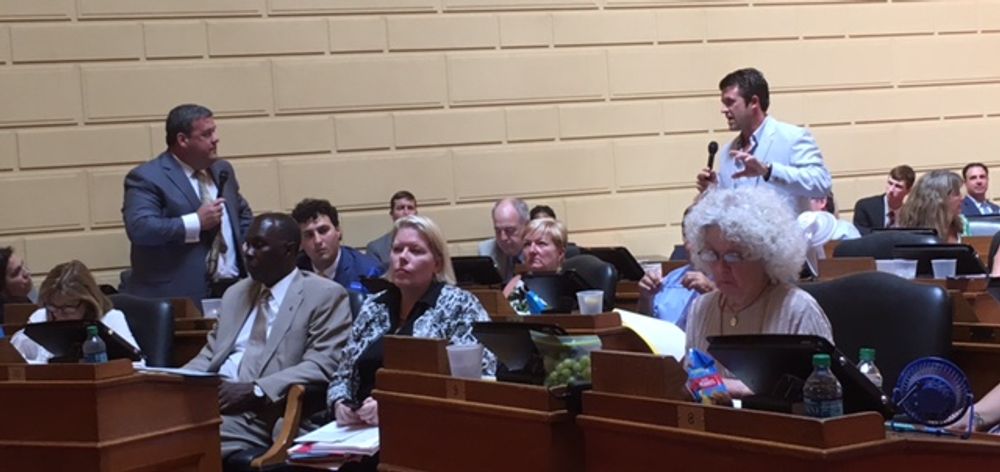 The East Providence Democrat, 54, taught for many years at the high school and has served as athletic director. He said he has a few bittersweet feelings about the demolition of the old high school, but believes that the new school offers a lot of benefits for East Providence.
Erich Haslehurst, who has a successful record as a campaign strategist, has signed on to run Amore's campaign.
Rhode Island's current Secretary of State, Nellie Gorbea, cannot seek re-election due to term limits. She announced a run for governor earlier this year.
Sen. Gayle Goldin (D-Providence) was previously considered a potential candidate for secretary of state. She has accepted a job in the Biden administration.
Amore said he is not aware of other candidates targeting the secretary of state's office, but added that he expects competition.
State GOP Chairwoman Sue Cienki said she's working to find a candidate.
Ian Donnis can be reached at idonnis@ripr.org. Follow him on Twitter @IanDon. Sign up here for his weekly RI politics and media newsletter.