Rhode Island's use of its COVID-19 vaccine supply ranks among the slowest in the country, according to an analysis by The New York Times. In part to help speed the pace of vaccinations, state health officials recently began moving older residents to the front of the line. Rhode Island is the last state to begin age-based vaccinations. The Public's Radio analyzed state data and spoke to state health officials about the pace of Rhode Island's vaccine rollout.
How quickly has the vaccine been distributed in Rhode Island?
More than 7% of Rhode Island residents have received at least one vaccine shot, and the daily pace of vaccination in the state has increased steadily since vaccinations began in mid-December.
During that time, an average of twelve Rhode Island residents have died of COVID-19 each day, and about 850 have tested positive for the virus. And the emergence of new, more transmissible viral strains in the U.S. has added urgency to the vaccine rollout. "Speed was always the goal," said Alysia Mihalakos, who leads the health department's Center for Emergency Preparedness and Response. "Vaccines in arms as quickly as we possibly could make it happen."
But Rhode Island has fallen behind other states in the percentage of its vaccine supply administered. An analysis of federal data by The New York Times showed that, as of Feb. 2, Rhode Island was one of just nine states that have used under 60% of their vaccine supply.
Is Rhode Island falling further behind?
The time it takes to get the vaccine Rhode Island receives into residents' arms has nearly doubled over the last month, according to an analysis of state health data by The Public's Radio. In late December, the state had received nearly 13,000 doses of vaccine. An equivalent number of shots had been administered within nine days. By the end of January, that lag time had increased to 17 days.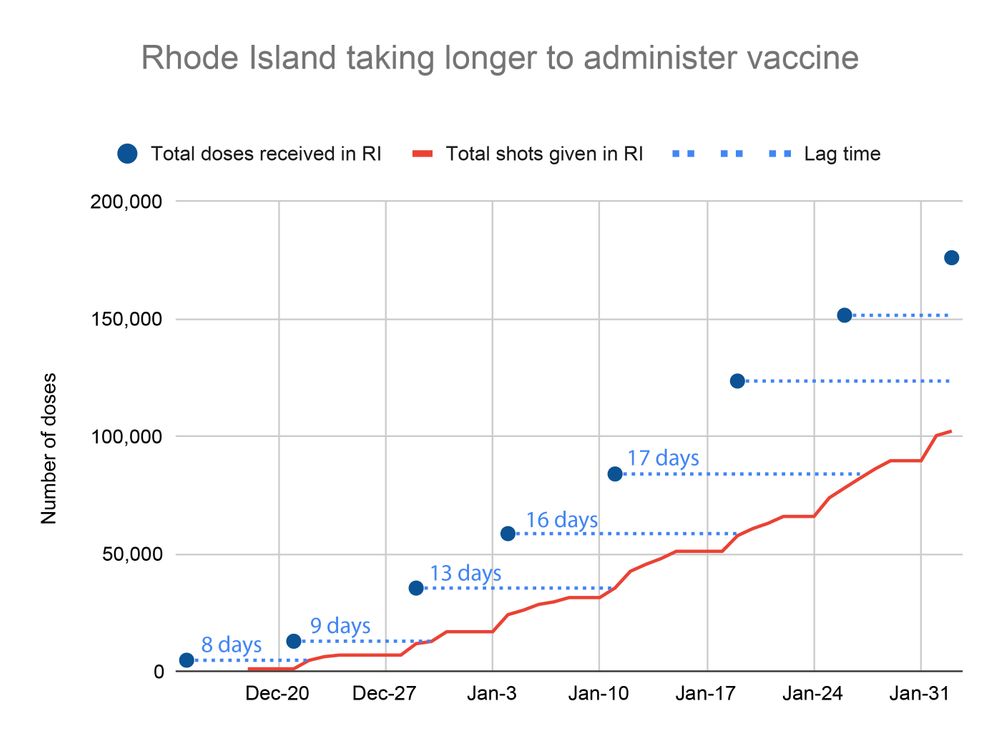 The amount of vaccine in storage in Rhode Island also has grown. On Jan. 11, state health officials reported that Rhode Island had received roughly 84,000 vaccine doses and had administered about 35,600 shots -- leaving nearly 48,500 doses in storage. Over the next two weeks, the number of doses in storage rose by more than 50%.

Mihalakos and other state health officials have stressed that it takes time for vaccine doses that arrive in the state to be distributed.
The vaccine shipments fluctuate from week to week; state health officials say they typically find out how much vaccine they will receive just a few days before it arrives. In other states, the inconsistent shipments have resulted in thousands of vaccination appointments being canceled when health officials received smaller shipments than anticipated. To avoid similar confusion, Rhode Island health officials have been waiting until after they receive the vaccine to schedule clinics and appointments.
What has slowed the pace of vaccinations in Rhode Island?
Among the reasons state health officials say that vaccine distribution has not kept up with the supply:
A simpler start in hospitals
Distribution started in hospitals, where the vaccine is simpler to administer. The vials are shipped directly to hospitals, which have freezers on-site and staff experienced with vaccine preparation and delivery. Hospitals have a "captive audience" in their staff, Mihalakos said, "so they plowed through the vaccine very quickly in the beginning." And vaccine take-up among hospital workers was actually higher than health officials had anticipated.
As vaccine distribution moved beyond hospitals, health officials said, the process has become more decentralized and more complicated.
More vaccine hesitancy in nursing homes
State health officials initially expected "higher uptake" among both nursing home residents and staff, Mihalakos said. But during the first round of inoculation, she estimated that 30% to 40% of nursing home staff and residents declined to be vaccinated.
According to preliminary data from the Centers for Disease Control and Prevention, Rhode Island has used about 47% of the doses allocated to its nursing homes and other long-term care facilities, compared with 62% of doses for other residents.
The state's slow vaccination rate may be partly attributed to the distribution in nursing homes, which account for more than a quarter of Rhode Island's vaccine allotment. (The state has among the highest proportion of residents living in nursing homes in the country.)
In many states, the federal pharmacy partnership has been accused of moving too slowly. West Virginia, which has one of the highest distribution rates in the country, opted out of the program, and other states have followed.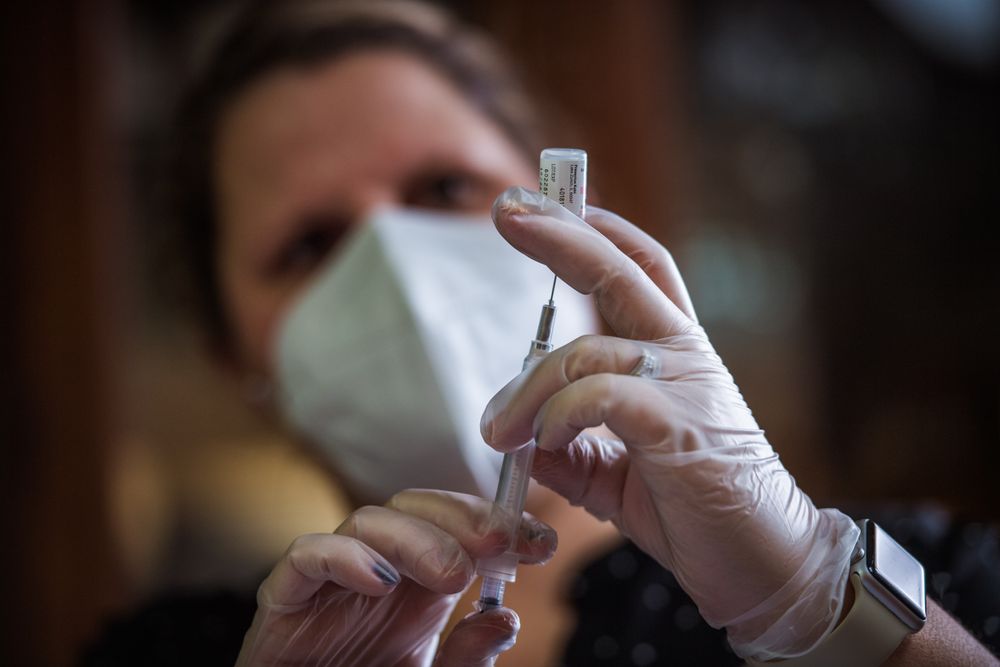 Changing guidance from the federal government to prioritize older residents was one reason state health officials shifted from what Mihalakos described as a "more targeted approach," based on the recommendations from the National Academies of Science, Engineering and Medicine, to the current age-based distribution plan.
In December, the CDC released guidelines that recommended moving nursing home residents to the front of the line for vaccines. And in January, the Trump administration shifted gears and recommended an age-based strategy. Rhode Island initially did not open vaccinations to all residents age 65 and older, as other states did. Then, in late January, state health officials announced plans to begin vaccinating residents 75 and older who live at home, citing the increased risk of hospitalization and death for older residents and the efficiency of distributing by age group.
The trouble with two doses
One reason the state has more doses in storage now than it did a month ago is because it takes more time to schedule appointments for second doses. Unlike first doses, second doses are reserved for specific people. The vaccine for second doses may be in the state for "a week or two before it can be administered," said Joseph Wendelken, a health department spokesperson.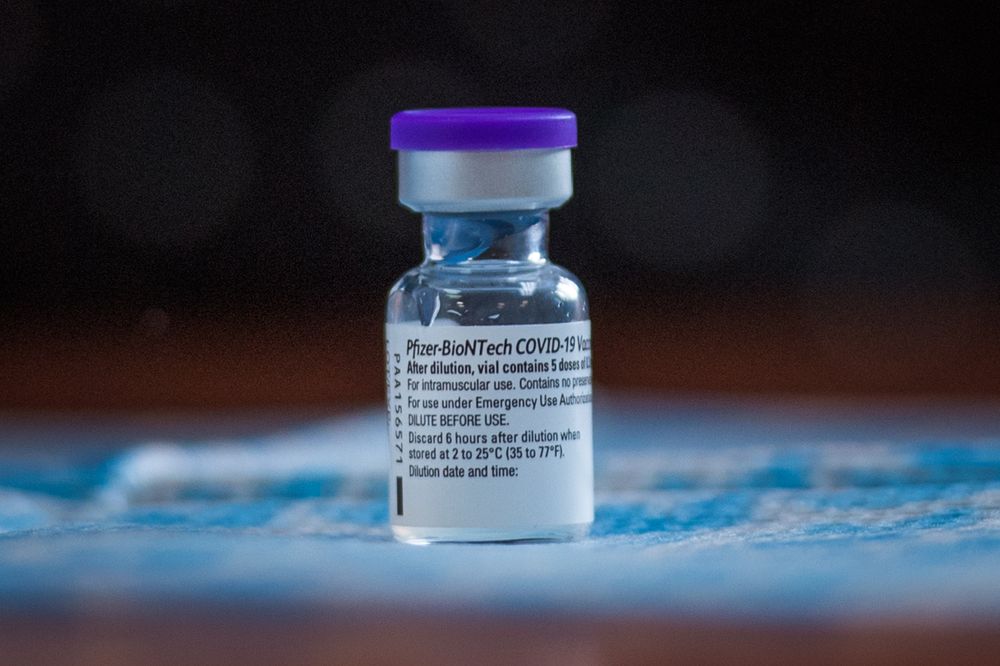 What will be done to speed up vaccinations?
Health officials say they expect that shifting to the new age-based vaccination plan will speed up distribution. "This approach is much less complicated and means the vaccine will get administered more quickly," Dr. Nicole Alexander-Scott, the state's health director, said during a Jan. 28 news briefing.
Rhode Island also has begun to move some of the unused vaccines allocated to CVS and Walgreens for nursing homes to other distribution sites that vaccinate residents, so it can be used more quickly, Mihalakos said. "That was an option that CDC offered to us," she said, because the nursing homes' uptake was lower than anticipated.
Rhode Island health officials also last week distributed 5,000 vaccine doses left over from clinics for first responders and hospice workers to cities and towns to begin vaccinating residents 75 and older. The move was aimed at prioritizing older residents and speeding up the vaccination process. "That vaccine was not being used as quickly as we wanted it to be in other settings," Mihalakos said.
State health officials say they also are working to address vaccine hesitancy by reaching out to unions and employers and holding town hall style discussions.
Mihalakos said the state also will have a central portal up and running in about two weeks where residents who want to get vaccinated can sign up.
Updated 10:00 a.m. Feb. 3.
Reporter Sofia Rudin can be reached at srudin@thepublicsradio.org. Health reporter Lynn Arditi can be reached at larditi@thepublicsradio.org.