Meat processing plants have experienced some of the worst COVID-19 outbreaks of any workplace in the country. Officials feared the same would be true of the New Bedford's fish houses.
Last spring, Mayor Jon Mitchell's administration passed an emergency order that set strict safety protocols for seafood companies and other manufacturers, threatening fines of $300 per day against companies that fail to provide PPE and enforce social distancing.
And on Wednesday, Senator Elizabeth Warren, the mayor and other public officials introduced plans for a new vaccine clinic targeting the workers who kept America's most valuable fishing port operating during the pandemic.
"This center is about protecting our essential workers," Warren said. "It is about treating our fishermen with respect. It is about treating our food workers with respect."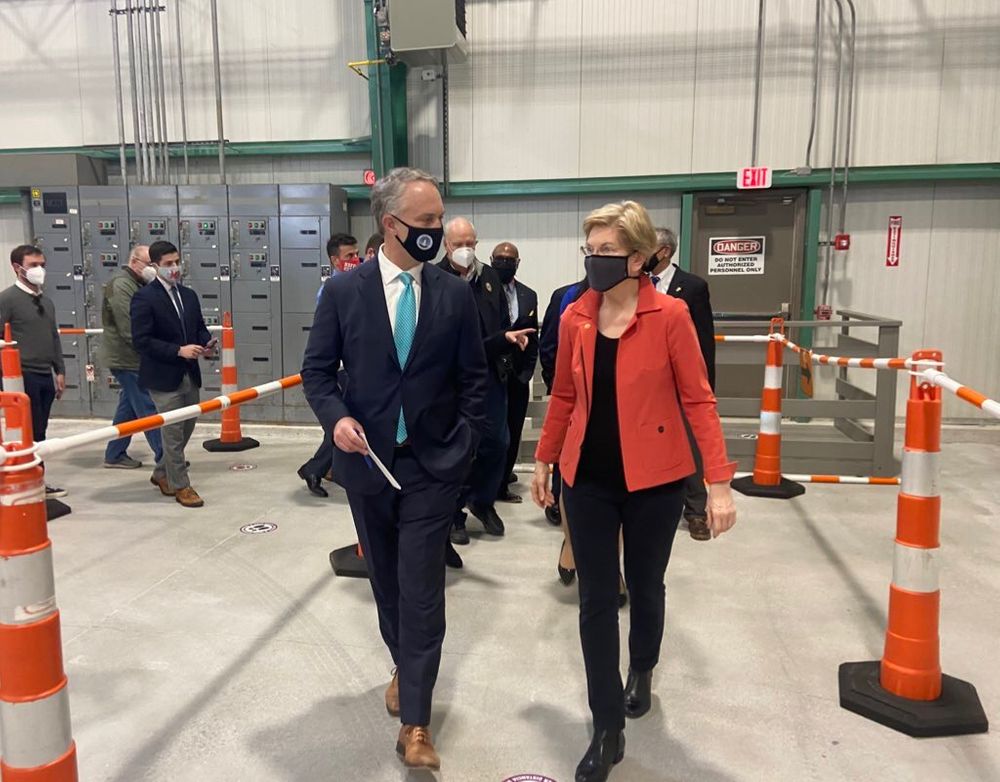 The Greater New Bedford Community Health Center will operate the clinic, using $4 million in funding from Congress' latest coronavirus relief bill. Warren said she took steps to ensure the bill would provide money "to hire people locally, so that there are trusted officials who can be a part of the vaccination process."
The clinic is scheduled to open April 10th in an U.S. Environmental Protection Agency facility on the waterfront.
Mitchell said the clinic's supply of single-dose Johnson & Johnson vaccines will be reserved for a population overlooked by other outreach efforts.
"This is all about targeting an underserved population and a population that is at greater risk than everybody else," he said.
A city spokesperson said 800 or more seafood workers will be able to book appointments through their employer each day.
Ben Berke is the South Coast Bureau Reporter for The Public's Radio. He can be reached at bberke@thepublicsradio.org.