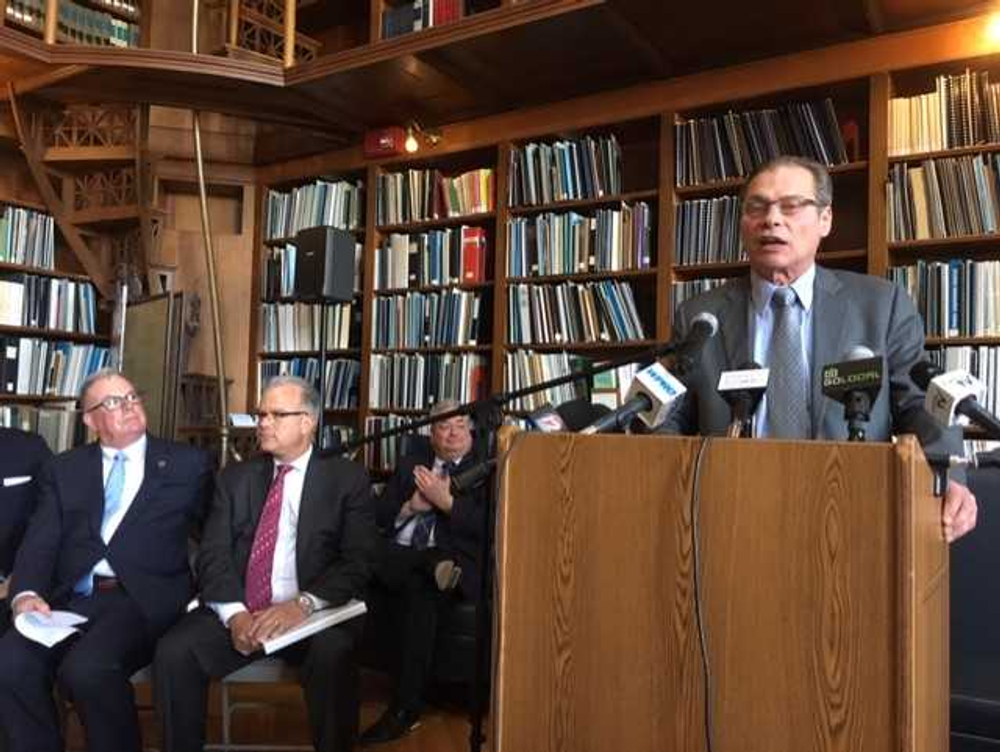 More than two months after the Rhode Island House approved a bill meant to ensure abortion rights in the state, the state Senate Judiciary Committee has slated a vote for Tuesday on House and Senate versions of the legislation.
In a statement, Senate President Dominick Ruggerio said, "Out of respect for everyone who has dedicated so much time to reaching out to their legislators, coming to the Statehouse and making their voices heard, I believe that it is important that the committee call a vote on the legislation."
While the calling of a vote guarantees approval under normal conditions in the General Assembly, it remains unclear if there's enough support on the Judiciary Committee to pass the abortion bill.
The Judiciary Committee has appeared closely divided, with Sen. Stephen Archambault (D-Smithfield) emerging as a potential swing vote. It's unclear if any of the Democratic or Republican members of the Senate leadership will use their ex officio capacity to take part in a committee vote.
Ruggerio said, "I am a pro-life, but I made a determination not to impose my personal views on the members of the committee. I did not interfere with the committee review process or attempt to influence the outcome. Should the bill come to the floor, I will vote in opposition to it."
The RI House approved the abortion-rights bill, 44-30, on March 7. It was the first significant floor vote on abortion since 1993.
The timing for the Senate Judiciary vote remains unclear. Activists on both sides of the issue have maintained a Statehouse presence to urge support and opposition to the abortion bill.
Supporters say the legislation is necessary due to the conservative movement of the U.S. Supreme Court. Opponents argue the bill goes too far and they say it would mark an expansion of abortion rights.