The Biden administration announced on Tuesday it is extending the federal eviction moratorium, revising an earlier decision to let the protection expire.
The president had previously said that a recent Supreme Court ruling barred the Centers for Disease Control and Prevention from extending its eviction moratorium without congressional approval.
But after Congress let the protection expire over the weekend, Biden said he asked the CDC to consider other options. The CDC settled on a slightly narrower moratorium that halts evictions in areas of "substantial or high transmission" of the COVID-19 virus until October 3.
At least for the near future, the revised moratorium still applies to most renters facing eviction. Biden said at a press conference on Tuesday that the protection is expected to face challenges in court.
"At a minimum, by the time it gets litigated, it will probably give some additional time while we're getting that $45 billion out to people who are, in fact, behind in the rent and don't have the money," Biden said.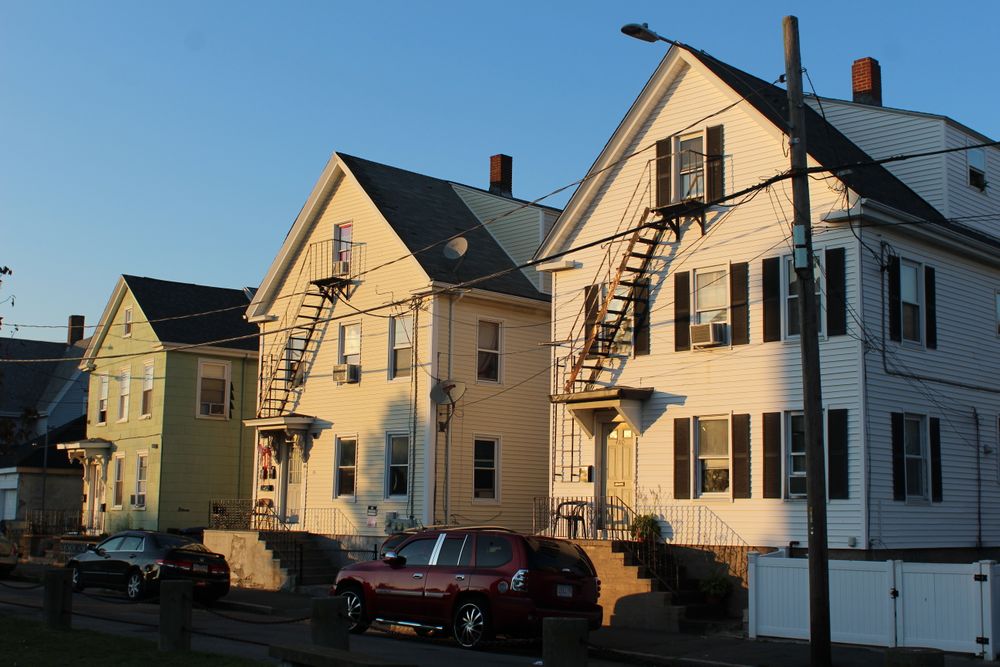 In Massachusetts, a spokesperson for the Trial Court said the only places where the moratorium won't apply are Franklin and Hampshire counties, where transmission rates are currently lower than the rest of the state.
In Rhode Island, Newport County is the only jurisdiction with a low enough transmission rate to be excluded from federal protection.
Jennifer Wood, executive director of the Rhode Island Center for Justice, said renters in any county can qualify for the moratorium if Covid infections spike to levels the CDC considers "substantial," which it defines as more than 50 new cases per week for every 100,000 residents. Renters in other counties could see their protections expire if transmission rates drop below the "substantial" threshold for 14 consecutive days.
"Because Rhode Island isn't really organized by county government, I'm hoping that Rhode Island policymakers and the courts take a somewhat more simplified approach, and just apply the order to the state," Wood said. "Otherwise, it's a very artificial and volatile environment for people to not really know whether the town that they live in is covered by the order."
To make use of the moratorium, tenants need to sign a declaration that says they've lost income during the pandemic and made their best efforts to pay rent and apply for rental assistance. For those who don't deliver that paperwork to their landlord, eviction cases can still carry on as usual.
Ben Berke is the South Coast Bureau Reporter for The Public's Radio. He can be reached at bberke@thepublicsradio.org.
If someone you know is facing eviction in Massachusetts or Rhode Island, here are some resources:
In Massachusetts, call 2-1-1 to get information on where to go for help.
Information on Massachusetts' COVID-related housing assistance and eviction diversion initiative: https://www.mass.gov/info-details/emergency-housing-payment-assistance-during-covid-19
In Massachusetts, apply for rental or mortgage assistance anywhere in the state: https://www.masshousinginfo.org/
In Rhode Island, apply for rental or mortgage assistance: https://www.rihousing.com/rentreliefri/