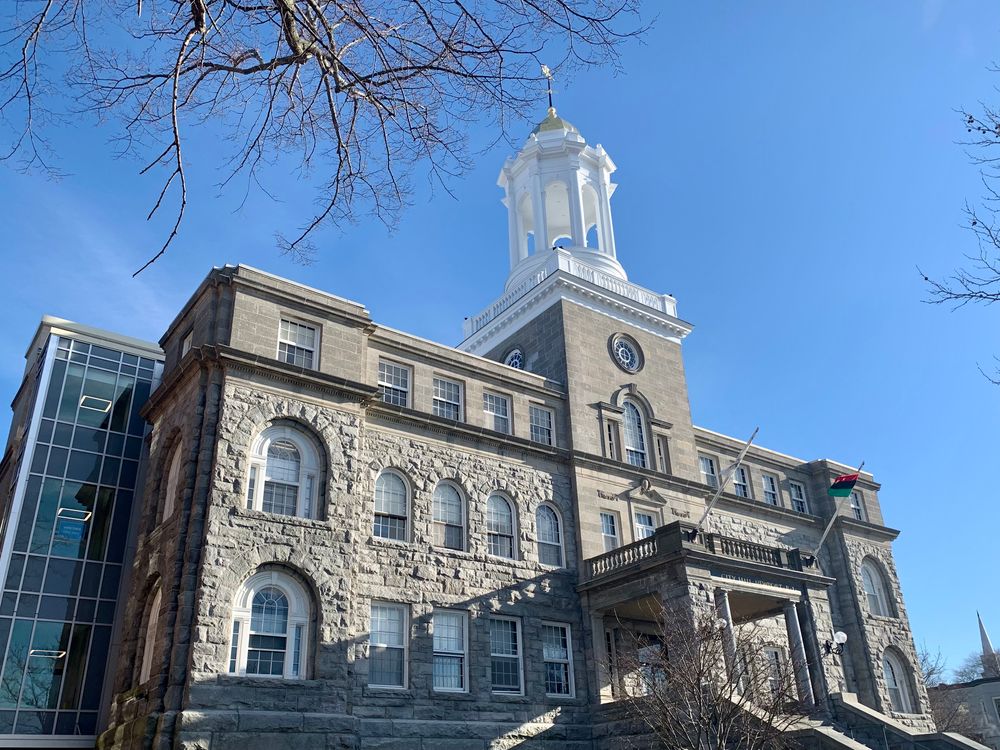 In recent years, Newport has put in effort to make more information available to its Spanish-speaking population. The school district, where over 15 percent of students are English Language Learners, now has a Spanish speaker who can interpret in every school. During city emergencies, like a water main break that occurred this month, alerts are released in both English and Spanish.
But many Spanish speakers still encounter significant language barriers when trying to engage in public meetings or fill out city forms, said Councilor Elizabeth Fuerte. It comes up when couples apply for marriage licenses, and when people consider starting a business.
"When you're going to fill out the paperwork, it's intimidating," Fuerte told The Public's Radio. "It's intimidating in English — imagine in Spanish when you don't understand the asks of information on a form!"
Fuerte said she hopes the city's language access discussions will go beyond translating documents, and explore how to make public spaces and meetings more accessible to residents who do not speak English. While Newport's City Hall is currently closed to the public, Fuerte suggested that more signage in Spanish could be helpful.
"Knowing that the city invites you because they utilize your language to make that known, makes a big difference for our folks," she said.
According to the City Council's resolution, city staff will create the language access plan by working with community members to identify language needs and purchasing new tools for translation.
Any language access plan will have to be cost-effective, as Newport officials anticipate a tight budget this year. But Mayor Jeanne-Marie Napolitano said she was surprised by how many new tools exist for efficiently translating documents.
"I think technology is on our side, and I do think there are things that we can do probably better," Napolitano said during the Council meeting. "So it's well worth taking a look at this."
The city's plan should also examine how to establish better channels for communication with Spanish speakers, said Rebekah Gomez, who runs Conexión Latina Newport, an organization that supports and advocates for local Hispanic families.
"The language is super, super important, but it's also how it's getting to them," Gomez said at Wednesday's City Council meeting. She added that even when information is translated into Spanish, it often does not reach the residents who need it most.
Councilor Fuerte, who presented the resolution, said a language access plan will send an inclusive message to Hispanic residents, many of whom help drive Newport's hospitality industry.
"They sustain the economy by working in the hotels and our restaurants," she said. "So I just think it's a step in the right direction — that we need to make them feel they belong here, and that they are a part of Newport."
Antonia Ayres-Brown is the Newport Reporter for The Public's Radio. She can be reached at antonia@thepublicsradio.org.