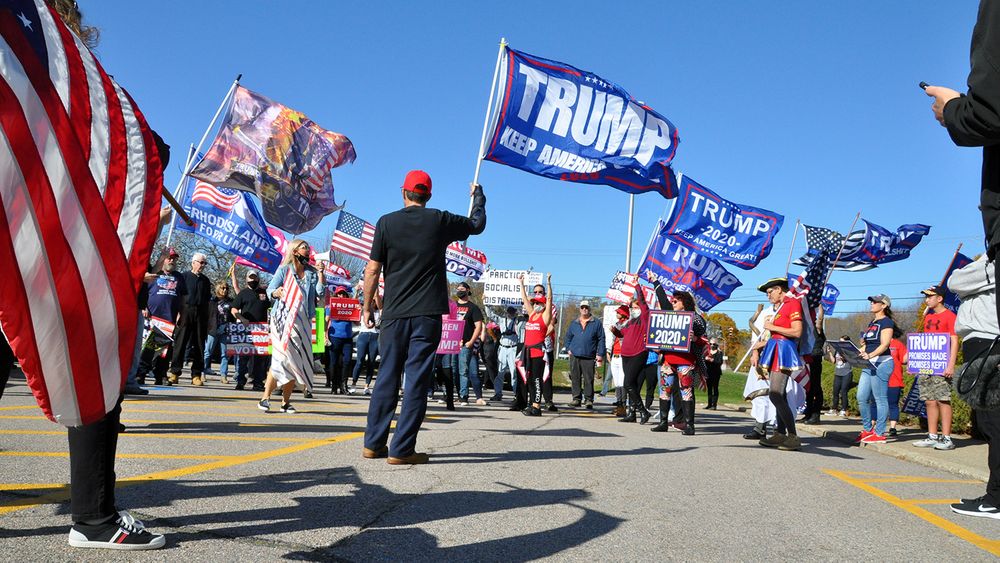 A crowd of about 100 people gathered in front of the Rhode Island Board of Elections office on Friday, falsely claiming that votes counted in the state and across the country are rigged in favor of former Vice President Joe Biden.
Laura Larrivee organized the rally with the Rhode Island Warriors for Trump group and said the "stolen" election is just another example of Democrats trying to destroy the country.
"I am fearful for this radical, progressive agenda that I know the Democrats have," Larrivee said. "We're afraid for the future generations, we're afraid for our economy and our freedoms, and I don't think they understand what's at stake."
Susan Giordano of Barrington said political division is a normal part of democracy. What isn't normal, she said is having one party "steal" an election from the other.
"Unless this gets resolved in a fair and equitable way," Giordano said. "It would be very difficult to call [Joe Biden] president when it's known by many that actually it's been a theft."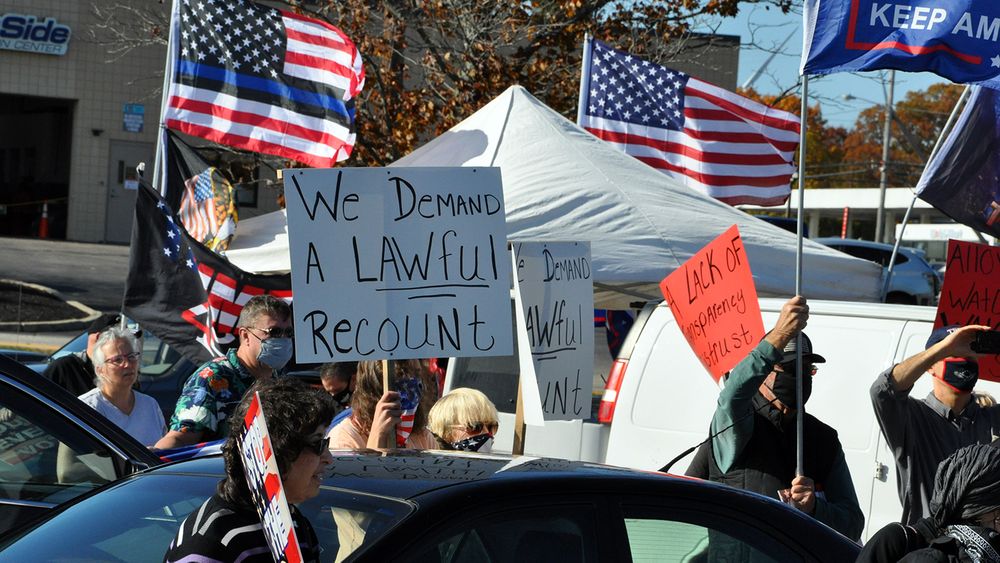 There isn't any evidence, in Rhode Island or other states, of massive voter fraud or conspiracy to rig the election in Biden's favor.
Even so, some Trump supporters said that any attempt at closing the political divide right now will depend on whether officials conduct a recount of votes in Democratic states.
Sheri Rotondo of Foster said if that doesn't happen, civil unrest is inevitable.
"If they don't recount and prove that there was not - without a shadow of a doubt - that Trump lost fairly," Rotondo said. "I think there's going to be some big civil unrest [or] civil wars possibly. And I think that's where it's headed."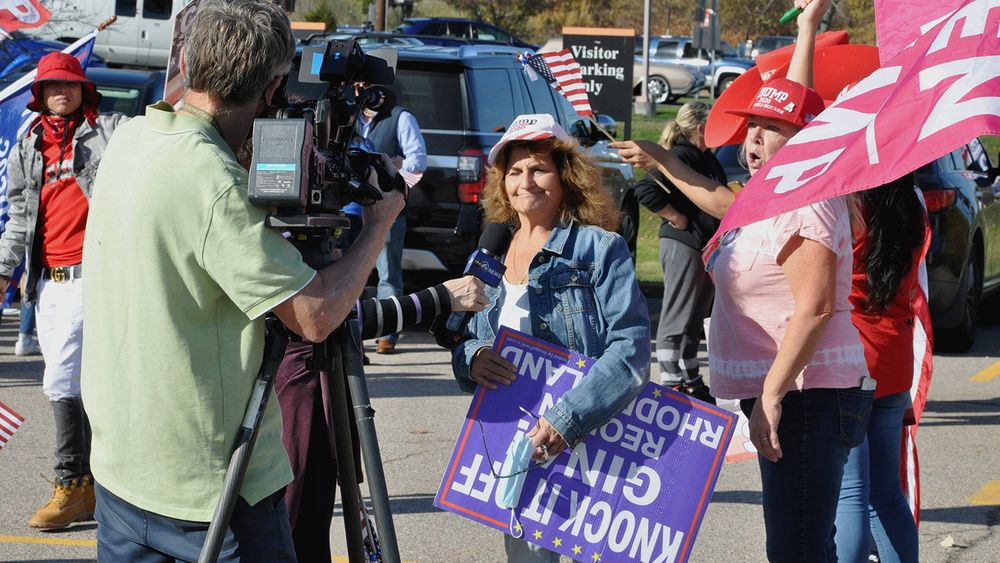 Overall, supporters of the president say they feel under attack by Democrats who they say have done everything to get Trump out of office.
Kristen Davidson of Cranston, said she prays Trump will end up the winner, saying without him Republicans like her will be silenced.
"We want our voice to be heard," Davidson said. "But I think as long as Trump isn't in office, our voice will never be heard, because [Democrats] like to cover up. And they silence us."
Davidson and other supporters said people have to learn to respect each other no matter their political affiliation, but said, there's a lot of work to do to get there.
--
Alex Nunes contributed to this report.
Nadine Sebai is the South Coast Bureau Reporter for The Public's Radio. She can be reached at nsebai@ripr.org or (508) 441-4636.