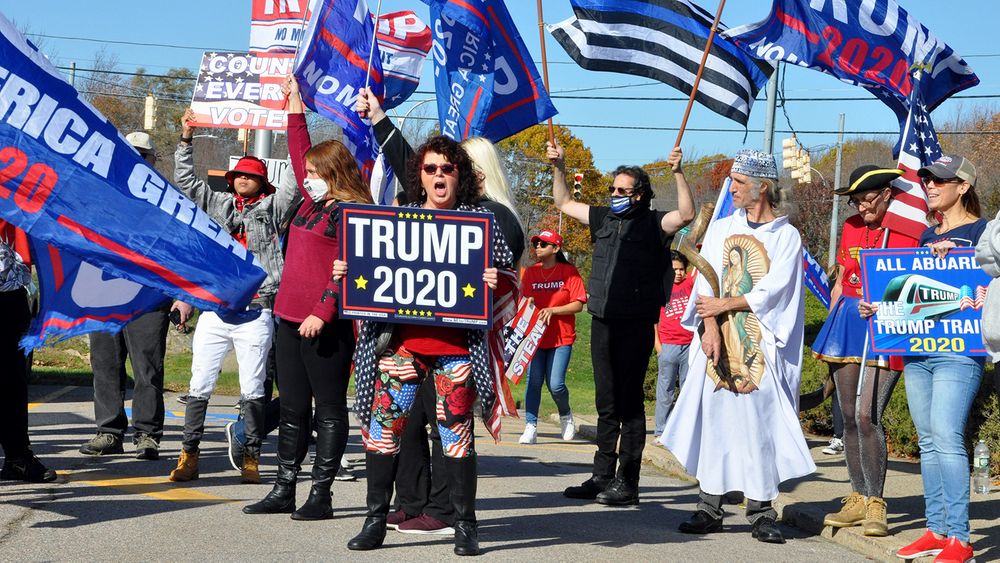 Protesters gathered in the parking lot around noon, singing "God Bless America" and "Amazing Grace," invoking the name of Jesus, and waving pro-Trump flags.
Without offering evidence, the Trump supporters, some unmasked, claimed former Vice President Joe Biden did not win the state of Rhode Island and questioned outcomes elsewhere in the country, echoing unsubstantiated claims Pres. Trump made Thursday night.
Barrington resident Susan Giordano said she accepted the election of Pres. Barack Obama in 2008 and 2012, but that this year "is a very different ball game."
"This is actually theft," she said, without providing evidence. "I've never been so dissatisfied with an election, and I'm over 50 years old."
Chris, of Warwick, who declined to give his full name, falsely claimed that Biden benefited from "fictitious, illegal ballots."
"I'm here because I'm hoping they will do a recount," he said.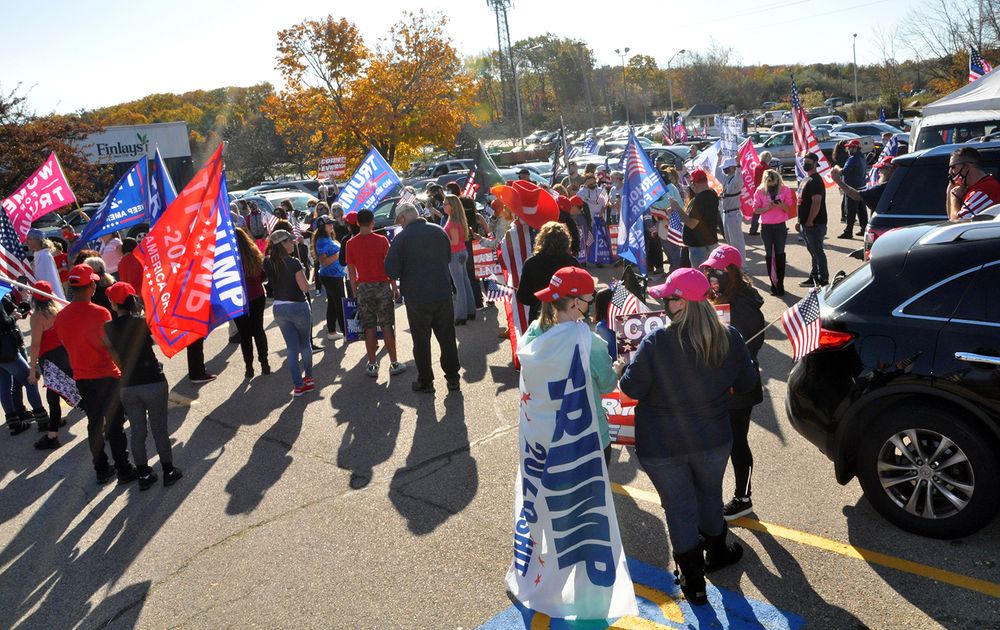 The event was organized by RI Warriors for Trump and promoted on Facebook.
Several State Police members were in attendance for security reasons. A vendor also set up tables and a tent in the parking lot to sell pro-Trump clothing and other merchandise.
Two members of the Rhode Island Working Families party, Zack Mezera and Andrea Rojas, stood at the edge of the parking lot, holding signs that read "COUNT EVERY VOTE."
In an interview, they challenged the unsubstantiated claims being made by the president's supporters.
"Clearly anyone who thinks that Donald Trump won Rhode Island isn't paying attention and doesn't really have a full understanding of the facts," Mezera said. "We're out to make sure that democracy is supported and upheld here."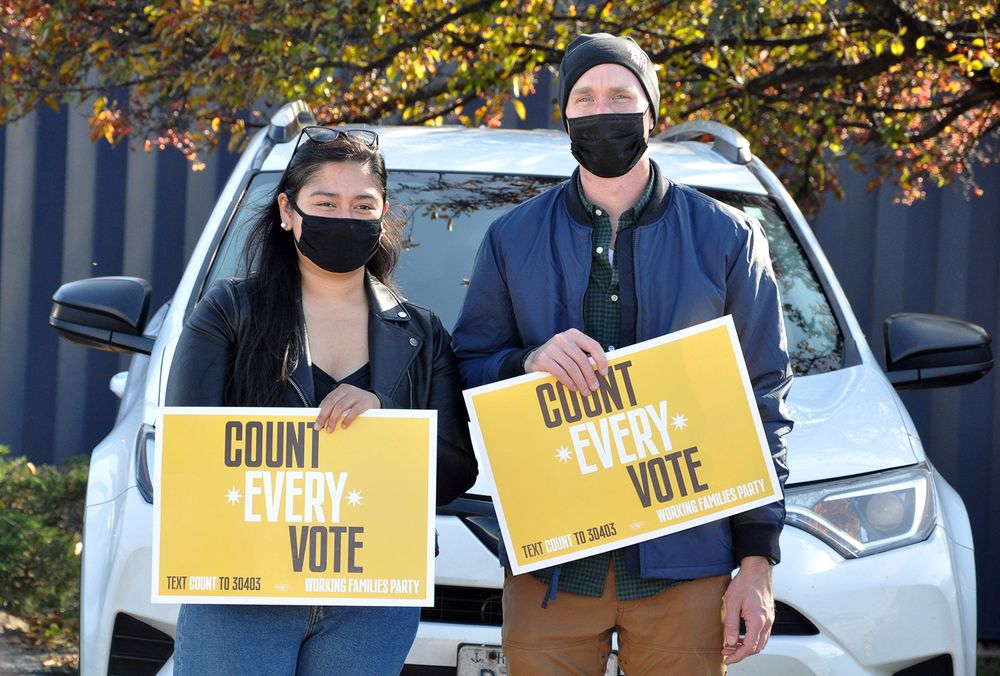 Mezera said the local protest was part of a national strategy by the president and "people who are not on the side of democracy to spread fear, uncertainty and doubt about what was a very clean election."
As the president's supporters dispersed, a group of them lined up alongside Plainfield Pike, waving pro-Trump flags, as some passing motorists honked their horns. Other protesters stayed behind in the parking lot.
When asked about political divisions in America and what it would take to make the country more united, Giordano, the Trump supporter from Barrington, said people should not expect national unity.
"Political division is always normal in a democracy or republic," she said. "Absolutely—it is normal. That is the American way."
Giordano said she would use every legal recourse available to prevent Joe Biden from becoming president.
Nadine Sebai contributed to this report.
Alex Nunes can be reached at anunes@thepublicsradio.org.