Secretary Alejando Mayorkas of the Department of Homeland Security announced he is seeking the immediate closure of an ICE detention center in Bristol County as part of a broader effort to ensure the nation's immigration detention centers are meeting the federal government's health and safety standards.
Since at least 2007, Bristol County's jails have housed undocumented immigrants facing deportation as part of a federal contract known as an Intergovernmental Service Agreement.
In a statement released Thursday, Mayorkas said ending ICE's relationship with the Bristol County Sheriff's Office is "an important first step" in a broader review of how the federal government detains immigrants facing deportation.
The end of the IGSA also signals an abrupt change in how the county's sheriff, Thomas Hodgson, fits into the nation's approach to immigration enforcement.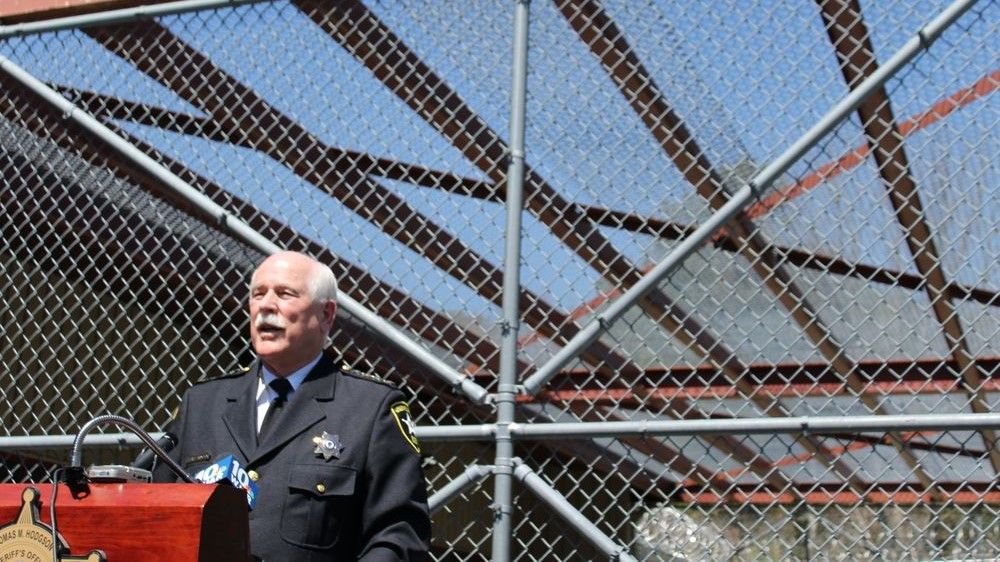 During the Trump administration, Hodgson was a frequent guest at the White House, standing behind the former president during speeches about immigration and law enforcement. And at home in Massachusetts, Hodgson was one of Trump's most prominent supporters. He chaired the former president's reelection committee, and once offered to send inmates from his county jail to the Mexican border to construct the border wall.
But as the nation's approach to immigration changes under the Biden administration, DHS is now making an example of Hodgson, who is in his 23rd year serving as Bristol County's sheriff.
"We will not tolerate the mistreatment of individuals in civil immigration detention or substandard conditions of detention," Mayorkas said.
The C. Carlos Carreiro Immigration Detention Center in North Dartmouth is the first facility in the nation to have its IGSA revoked by the Biden administration.
"Where we discover they fall short, we will continue to take action as we are doing today," Mayorkas said.
Mayorkas indicated DHS also plans to end its IGSA with the Irwin County Detention Center in Ocilla, Georgia, where a former nurse alleged that women held at the facility were subjected to unwanted gynecological procedures, including hysterectomies.
Both facilities are under federal investigation. The probe in Massachusetts focuses on an incident that occurred in the C. Carlos Carreiro Immigration Detention Center last May, where Hodgson and several members of his staff used pepper balls, a flash-bang grenade and canines to subdue a riot that broke out amidst tensions over coronavirus safety. The investigation's findings have not been made public.
A separate investigation released in December by Massachusetts Attorney General Maura Healey found the use of force by Hodgson and the sheriff's deputies was excessive.
Her report said that an hour after detainees vandalized their dormitory in protest, 16 corrections officers and several canines entered the unit, throwing a flash-bang grenade while many detainees were laying on their beds covering their faces with wet towels to alleviate the effects of pepper spray used to subdue them earlier.
With the ventilation system shut off, at least 30 additional rounds of pepper-ball were fired at detainees, many of whom were not resisting, according to the report. Three detainees were hospitalized, two of them with respiratory issues.
When the report was released in December, Hodgson said at a press conference that it belonged "about halfway down the sewer pipe."
"That's about how much value I put into the attorney general's recommendations that are politically motivated," he said.
Hodgson made similar remarks on Thursday about the federal government's decision to end its agreement with Bristol County.
"This is nothing but a political hit job orchestrated by Sec. Mayorkas, the Biden administration and other anti-law enforcement groups to punish outspoken critics and advance their partisan agenda to score political points," Hodgson said in a prepared statement. "This decision puts the people of Bristol County, the Commonwealth of Massachusetts and the United States of America at greater risk of being victimized by criminal illegal aliens."
The sheriff plans to hold a press conference Friday morning at his jail in North Dartmouth.
Advocates for immigration reform have praised the Biden administration's decision. Several of the groups have spent years calling for the end of ICE's relationship with Hodgson.
"By shuttering detention facilities with a track record of problematic conditions and ending local collaboration with ICE, we can work together toward a fairer and more humane immigration system," said Carol Rose, the ACLU of Massachusetts' executive director.
Bristol County for Correctional Justice, another advocacy group, is pushing for the spotlight to shift toward another population of inmates under Hodgson's watch: those serving criminal sentences or awaiting trial.
"There are still hundreds of people who are presently incarcerated in the Bristol County House of Corrections who are not treated very well either, and certainly during this pandemic," said Betty Ussach-Schwartz, one of the group's members. "Perhaps now the other issues will be addressed as they were for the immigration detainees."
Matt Cameron, a Boston-based lawyer who has defended immigrants facing deportation for fifteen years, said the Biden administration ought to go further, releasing all immigrants held in detention centers and relying instead on personal recognizance or GPS tracking devices to ensure their appearance in court.
"At the very least they're setting a floor," Cameron said. "They're saying that there has to be a minimum standard of care, and that we will cancel these contracts."
The C. Carlos Carreiro Immigration Detention Center currently houses about seven immigrants, all of whom will be transferred to other facilities, according to DHS. The population has dropped significantly since the beginning of the coronavirus pandemic, when the facility held as many as 139 detainees.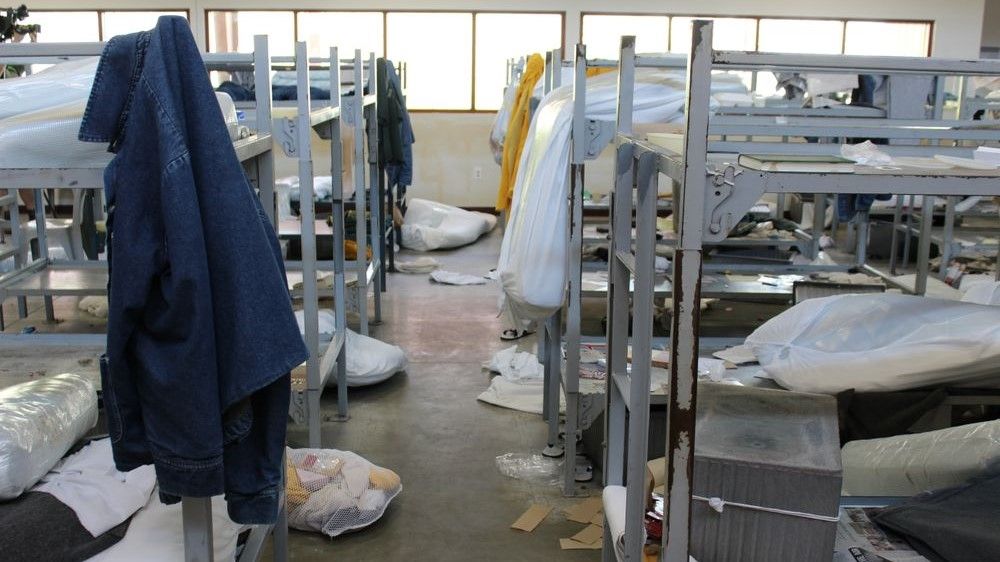 A class action lawsuit filed by one of the detainees secured the release of nearly the entire immigration population into house arrest as a safety precaution. At the time, many of the immigrants slept in mass dormitories where bunk beds were spaced three feet apart, raising concerns that Covid-19 could spread quickly inside the jail.
U.S District Court Judge William Young, a Reagan appointee, ordered many of the releases. Others were approved voluntarily by DHS.
As the Biden administration prepares to close the C. Carlos Carreiro Immigration Detention Center, at least three other ICE facilities will continue operating in New England: in Plymouth, Massachusetts; Central Falls, R.I.; and Dover, N.H.
Ben Berke is the South Coast Bureau Reporter for The Public's Radio. He can be reached at bberke@thepublicsradio.org.