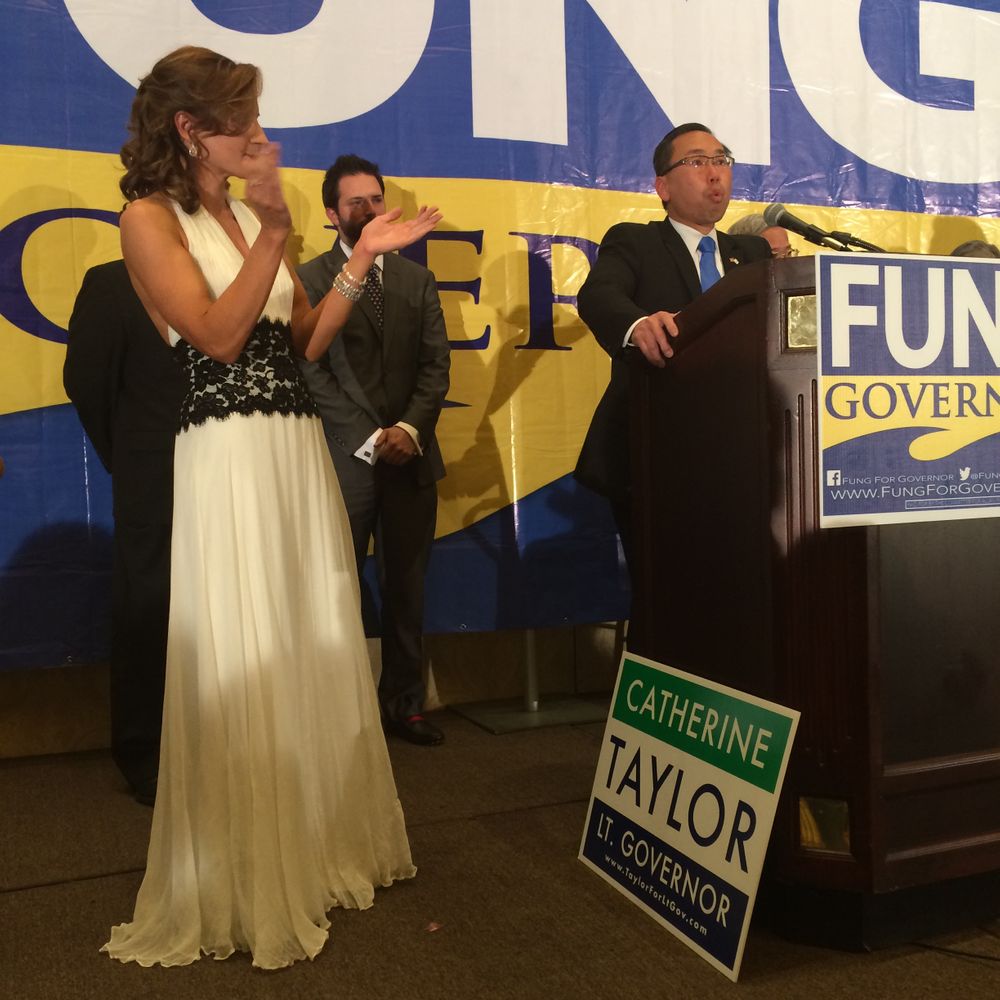 Barbara Ann Fenton-Fung's civic impulse has been evident since she was a senior at Middletown High School. Now, she's gunning for House Speaker Nicholas Mattiello, the Cranston Democrat who holds what is commonly called the most powerful post in state government.
Fenton-Fung's challenge to Mattiello could lead to dramatic change at the Statehouse. The speaker already faces heightened scrutiny due to a grand jury probe into a short-lived audit he ordered of the Rhode Island Convention Center.
But Mattiello has survived close challenges before. After growing up learning about fault lines while working with his father on blasting projects, he temperamentally warms to the thrust and parry of a hard-fought campaign.
On Monday, Fenton-Fung, 39, offered some additional biographical details after unveiling her campaign, noting, "I have realized most of you have no idea about me outside of being Allan's wife."
She described how she was a champion state, regional and national gymnast while growing up; how she has a master's in physical therapy and now works at Rhode Island Hospital; and how Providence Business News recognized her as part of a "40 Under 40 segment" in 2019.
Here are five other things to know about the Cranston woman who hopes to knock off the House speaker, and her entrenched opponent.
1) She's been waiting for this moment.
Back in 1997, when Fenton was a senior at Middletown High School, she took part in a forum sponsored by The Providence Journal and WJAR-TV on how to improve public schools in Rhode Island. ("There's general lack of communication between everyone," she said, according to a ProJo report. "Why can't parents, teachers and students confer, so that their opinions are heard?")
That nascent interest in civics and politics continued to grow over time, as Fenton became a GOP activist, head of the Rhode Island Young Republicans, a delegate to the RNC in 2012 (where she met cute with Cranston Mayor Allan Fung, eleven years her senior, after accidentally whacking him with an umbrella), and so on.
By mid-2019, the chatter was mostly about Fenton (who still used just her maiden name at the time) considering a run to succeed her term-limited husband at Cranston City Hall. Asked about 2020 during an interview at The Public's Radio last August, Fenton said, "Am I thinking about running? The idea of it is wonderful and I think most people are right – that one day I will get into politics."
2) This election could be a referendum on the speakership.
It's a truism of Rhode Island politics that the longer a legislative leader remains in power, the more complicated life gets. That can be seen in the trajectory of Mattiello, who ascended to the speakership amid a corruption probe in Gordon Fox in March 2014. Every Republican in the House voted for the first budget of Mattiello's tenure, a sign of an initial period of good feelings.
But the controversies have piled up over time – John Carnevale, Ray Gallison, Shawnagate, the Cranston chiropractor, and Mattiello's control of the Joint Committee on Legislative Services – presenting plenty of fodder for the GOP and other critics. Not coincidentally, Fenton-Fung called out "the Mattiello horror show" during the statement announcing her campaign.
The results of the grand jury probe into the Convention Center audit are expected to emerge soon, and that could certainly have a significant effect.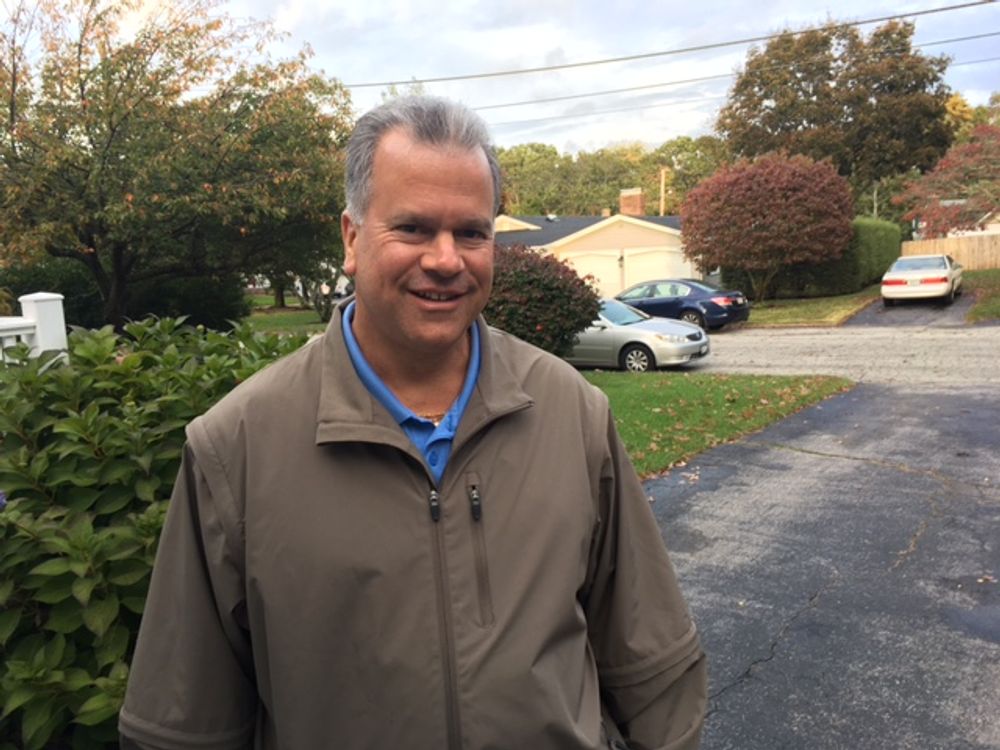 But it's way too soon to count Mattiello out. He's faced voters in his generally pro-Trump Cranston district and won re-election every two years since his first victory in 2006.
As a powerful incumbent, Mattiello wields a series of advantages, ranging from a fat campaign account to the ability to marshal seasoned operatives and volunteers to buttress his campaign. For his part, Mattiello signaled he will run on his record, claiming credit, for example, for economic improvements in the economy, more education funding and the ongoing phaseout of the car tax.
3) The abortion issue will be in play.
Rhode Island Right to Life quickly tweeted a message of support about Fenton-Fung's challenge to Mattiello. That was unsurprising, given how abortion-rights opponents remain upset with the speaker and Senate President Dominick Ruggerio, ostensible pro-life lawmakers, for allowing a bill guaranteeing abortion rights to move through the General Assembly last year.
Supporters say the measure codifies Roe v. Wade and call that necessary in the era of the Trump presidency and more conservative judges.
Fenton expressed a different view during an interview on The Public's Radio last year: "The codification, I think, went beyond the codification of Roe v. Wade. And I think what many people who are in the independent lanes and even conservative Dems, the idea of late-term abortion …. is really difficult for a lot of people. I started out my career as a physical therapist doing early intervention. I've treated children who were born at 26 weeks. I'll go to some of their high school graduations next year. I've taught them how to ride bikes."
Mattiello's tacit support of the abortion law has generally not mollified progressives who view his leadership critically.
It's worth remembering how Buddy Cianci seized on the abortion issue back in 1990, when he won his comeback by 317 votes in a three-way Providence mayoral field.
"I was in a close race and I knew there were a considerable number of pro-life zealots searching for a candidate," Cianci wrote in his memoir, Politics & Pasta. "I ended up getting a list of pro-life voters from the diocese. There were twenty-four hundred names on that list. That's a big number in a Providence election. They were essentially one-issue voters."
4) Fenton-Fung and Matiello have more in common than meets the eye.
Fenton-Fung calls herself a moderate Republican (while at the same time embracing the pro-life issue). Mattiello is a conservative Democrat who has supported some progressive measures (as would any House speaker who needs to keep together a coalition of Democrats with a spectrum of views).
Mattiello has frowned on proposals to raise taxes in Rhode Island. That's a stance in keeping with the views of one of Fenton-Fung's political heroes, former president Ronald Reagan.
Fenton-Fung and Mattiello are both gun rights supporters, emphasizing individual responsibility as the driving factor in gun violence.
A battle between the two was a non-starter once, but ties have since weakened between Mattiello and Mayor Fung.
5) Fenton-Fung has been part of internal battles in the RI GOP.
RI GOP National Committeeman Steve Frias, who lost his 2016 challenge to Mattiello by just 85 votes, and ran another competitive race in 2018, has signaled he won't run this year and is likely to support Fenton-Fung in November.
But Fenton-Fung had an unforced error when she abruptly resigned from the RI GOP Central Committee last year when her and her husband's preferred choice as the new Republican chair, Rebecca Schiff, lost to Sue Cienki.
"[Y]ou have to be able to critique yourself and that's probably one of the things that stylistically, [I] could have done a lot better," Fenton-Fung said during an interview last year. (At the same time, Fenton-Fung still blamed Cienki for turning East Greenwich's town council from Republican to Democrat control.)
Meanwhile, Cienki's predecessor, Brandon Bell, has suggested that Allan Fung should skip a potential third try for governor.
Not surprisingly, Fenton-Fung -- who added her husband's name last November – remains very much in her husband's corner.
Speaking last August, on the possibility of a third gubernatorial run, she said: "I'll say there hasn't been a day gone by since the election that someone hasn't either talked to him on the street, texted him, messaged him, saying, 'we need you again,' "