Fall River's mayor won a commanding majority in Tuesday's preliminary election, which thinned the field of candidates to two: the incumbent Paul Coogan, and his remaining challenger, city council president Cliff Ponte.
Nearly nine out of ten voters in Fall River stayed home in an election that brought few surprises: two political insiders advanced to the next round, while two newcomers, Jonathan Albernaz and Michael Vandal, combined for less than 200 votes.
The election sets the stage for a battle between Coogan and Ponte, who had been fighting bitterly before Ponte entered the race in July.
A few days before the announcement, Ponte led the city council in a vote to explore litigation against Coogan's administration after the mayor finalized a city budget without input from the council. The mayor said the council missed a longstanding deadline to make revisions, and the lawsuit was never filed.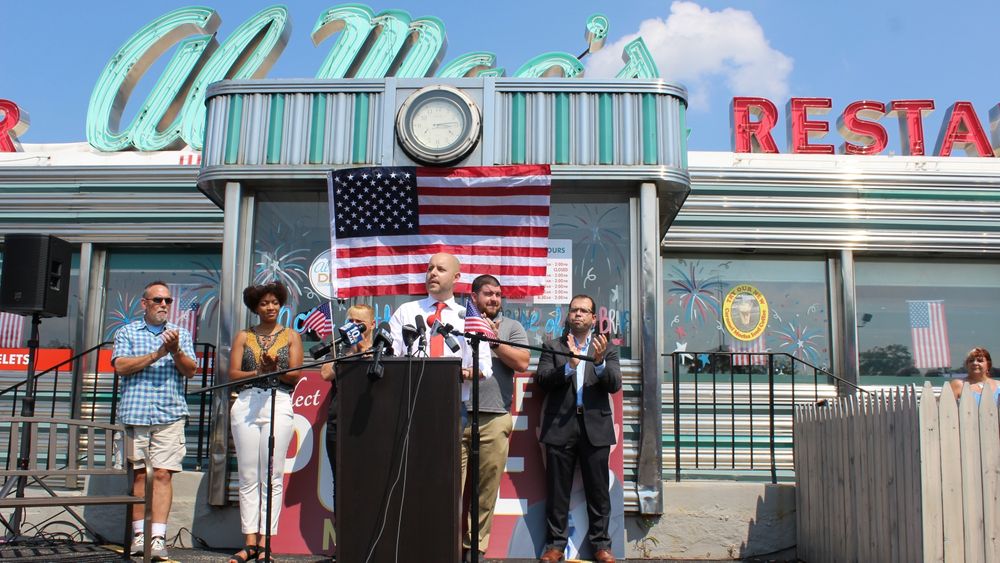 Ponte has hit Coogan hard on the campaign trail ever since, pinning a variety of departmental scandals on the first-term mayor, including Coogan's abstention from a vote that failed to remove Fall River's school superintendent following several complaints of verbal harassment. The superintendent has since promised to resign in November.
Coogan pulled in 65 percent of the vote on Tuesday, which he said is a referendum on the transparency and honesty of his administration. The results trickled in just a few hours after Coogan's predecessor, Jasiel Correia, was sentenced to six years in prison for public corruption.
"We all pay for polls in this business," Coogan said. "That's a heck of a poll, and we'll take that any day of the week."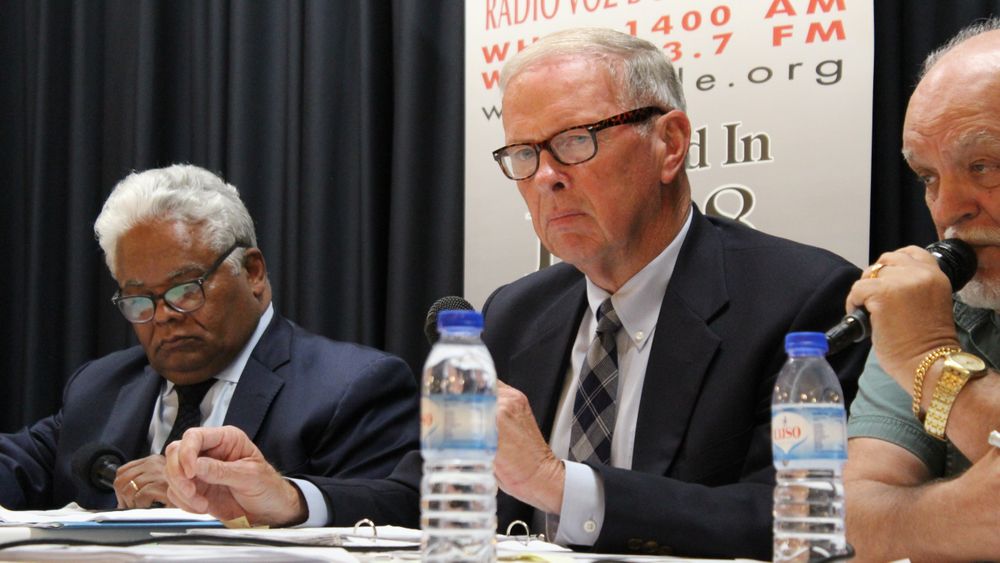 Ponte, who daylights as a real estate broker and owns a popular diner, has distinguished himself by promising to lower taxes and use his business experience to bring new companies to Fall River.
"We made it to the playoffs," Ponte said at his election night party. "We're an underdog, right?"
Ponte has led the council for four years now, a position that has helped him win support from councilors like Leo Pelletier, Christopher Peckham and Pam Laliberte Lebeau, the council's vice president, who also works as a real estate agent at the brokerage Ponte owns.
"Cliff started a little late," said Laliberte Lebeau. "There's been much less events, much less everything because of Covid. I just think he needs to get the details of his plans out more."
Ponte said his main goal on the campaign trail is to bring more voters into the fold before the next election.
Coogan, on the other hand, said he built his base long before entering politics. Coogan won his first elected office in 2015, joining the school committee after a career that spanned nearly 30 years in the city's public schools as a vocational teacher and, later, as a vice principal of Durfee High School.
"I worked with thousands of kids and their families for years," Coogan said in a Facebook post celebrating Tuesday's election results. "Our opponents do not understand this deep connection and probably never will."
Coogan and Ponte will rematch in a run-off election on November 2, with the winner taking office for a two-year term the following January.
Ben Berke is the South Coast Bureau Reporter for The Public's Radio. He can be reached at bberke@thepublicsradio.org.