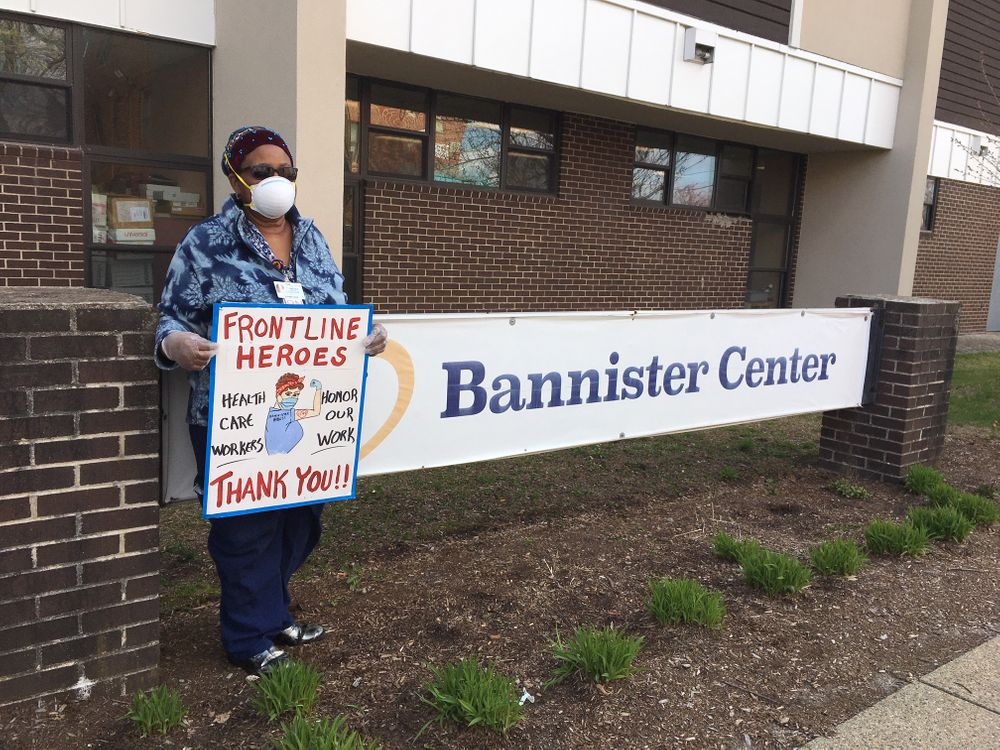 The union representing workers at five Rhode Island nursing homes has suspended plans to go on strike next week, after Governor Gina M. Raimondo pledged to work with state lawmakers and union leaders to resolve staffing issues and develop a minimum staffing standard.
In a letter Thursday to Local 1199 of the Service Employees International Union, Raimondo said she was "disappointed" that legislation introduced in the General Assembly to set minimum staffing levels in Rhode Island nursing homes did not pass, but urged workers to stay on the job, saying "we need to keep our nursing home residents safe as we continue our effective response to COVID-19."
Chronic staffing shortages at nursing homes have been exacerbated during the pandemic, as staff have fallen ill and administrators say they've had trouble finding replacements.
Legislation passed by the state Senate earlier this month to set minimum staffing levels and raise wages at nursing homes has stalled in the House. (The House passed a bill to create a study commission to consider recommendations for nursing homes.)
The three-day strike was scheduled to begin Wednesday at Charlesgate Nursing Center and Bannister Center, both in Providence; Genesis Pawtucket Nursing Center; Hopkins Manor in North Providence and Genesis Greenville Center, in Smithfield. The union's contracts with the nursing homes expired more than a year ago, according to the SEIU.
"I understand the resulting frustration of nursing home staff,'' Raimondo said in her letter to the union. "However, this is a very difficult time for a strike in nursing homes, given the unique vulnerability of nursing home residents to the novel coronavirus..."
Nursing home industry leaders have opposed the minimum staffing bill, saying it amounts to an unfunded mandate that will push already financially ailing homes over the brink. They say the staffing problems are due to reimbursement rates by Medicaid, which covers about two-thirds of the state's nursing home residents.
Scott Fraser, president and CEO of the Rhode Island Health Care Association, which represents the state's for-profit nursing homes, said in a statement that the minimum staffing bill would cost the industry nursing homes about $46 million and "decimate" the state's nursing homes. Fraser has said the way to improve staffing is for the unions to support the association's call for Raimondo to restore funding cut from Medicaid, the state-federal insurance program which covers about two-thirds of Rhode Island's nursing home residents.
This story was updated at 5:53 PM
--Lynn Arditi, health reporter, can be reached at larditi@thepublicsradio.org