The University of Rhode Island has instructed 58 students in two on-campus Greek Houses to self-quarantine or return home after three of their housemates tested positive for COVID-19.
Forty URI students who lived in a sorority house were tested Wednesday after two of its members tested positive for the virus, the university said in response to an inquiry by The Public's Radio. The sorority members were told to quarantine for 14 days.
Another 18 students in a fraternity house were being notified Friday evening and instructed to self-quarantine after one of its house members tested positive, the university said.
The quarantined students are allowed to remain in their rooms or return home, "if it is safe to do so," the university said in a statement.
URI declined to release the names of the sorority and fraternity.
The three students who tested positive for the virus have moved out of the Greek houses and "been placed in isolation," the university said in an email.
State health officials are working with the university on contact tracing, Joseph Wendelken, a health department spokesman, said in an email.
Prior to the start of classes, URI officials confirmed Friday that they had placed one fraternity, Theta Chi, on interim suspension for hosting a party. Five members of the fraternity also were suspended on an interim basis for violating the university's new conduct rules to stem the spread of COVID-19.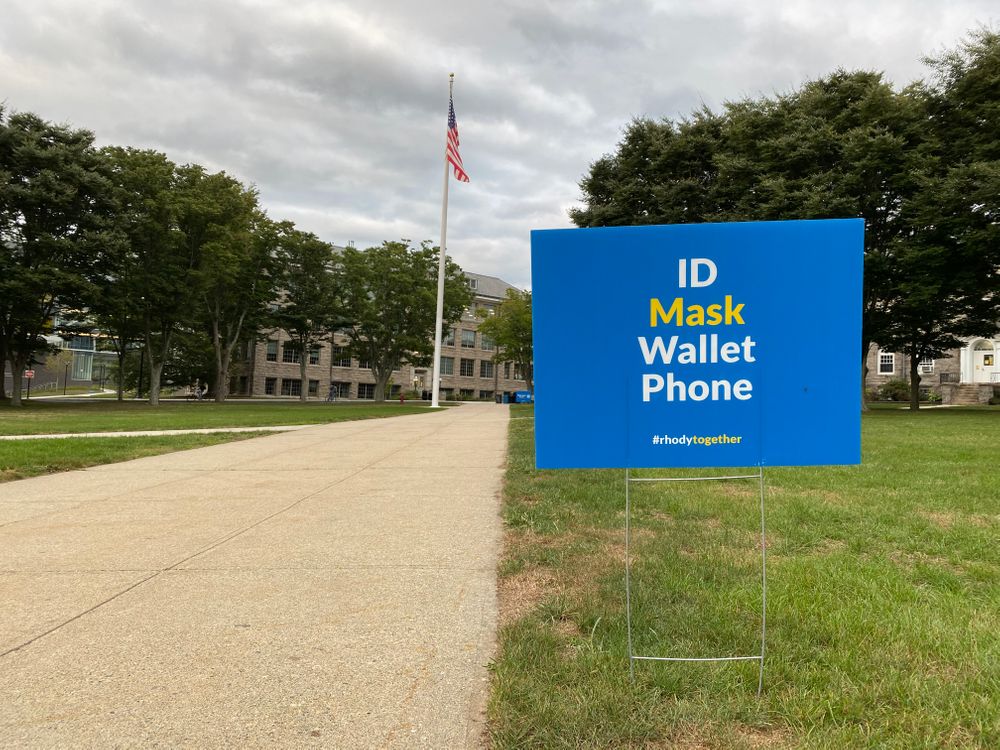 Nearly 4,000 students - just under a quarter of the 17,000 students arriving on campus -- were tested by the end of Labor Day. The screening tests for students with no symptoms did not include students living off-campus
Of the 1,350 students the university tested between Sept. 10 and 17, 41 tested positive for COVID-19, a positivity rate of 3%. Rhode Island's seven-day average positivity rate this week was 1.2%. The World Health Organization has recommended the positivity rate remain below 5% for 14 days before governments reopen.
-- John Bender, education reporter, can be reached at jbender@thepublicsradio.org
-- Lynn Arditi, health reporter, can be reached at larditi@thepublicsradio.org