As a longtime resident of Cranston, Donald Okolowitcz is concerned about the future of his city. He's lived in Edgewood for his whole life, but he's noticed a disturbing trend this year.
"I just had two neighbors who are leaving to go to South County because they can't stick (it) out with the numbers and the taxes and everything else going on in the city," Okolowitcz said. "It's unfortunate. Seeing families that have been my neighbors for 40 years leaving here because things are just not going in the direction that they like is kind of scary."
One of the big issues this year has to do with money -- the city's money. The pandemic has wreaked havoc on the city's financial picture, as it has in many communities, raising questions about revenue and the dreaded idea of a tax hike.
Frank Del Santo has lived in Cranston for 85 years, and says the senior population would have trouble withstanding a substantial tax hike.
"The costs of living today are so tremendously high, particularly for people who are living on a fixed income and have very little hard dollars in excess of what they get in terms of pension. It's difficult," Del Santo said.
Tad Klas lives in Cranston's Eden Park neighborhood. He's originally from Poland, and he says he's voted in every election since becoming an American citizen in the early 1980s. He says the next mayor needs to focus on getting the city's financial house in order, specifically when it comes to retiree benefits.
"The city has to address the issue of pensions because I believe they are really underfunded," Klas commented. "At one point, it's probably going to become a crisis for the city."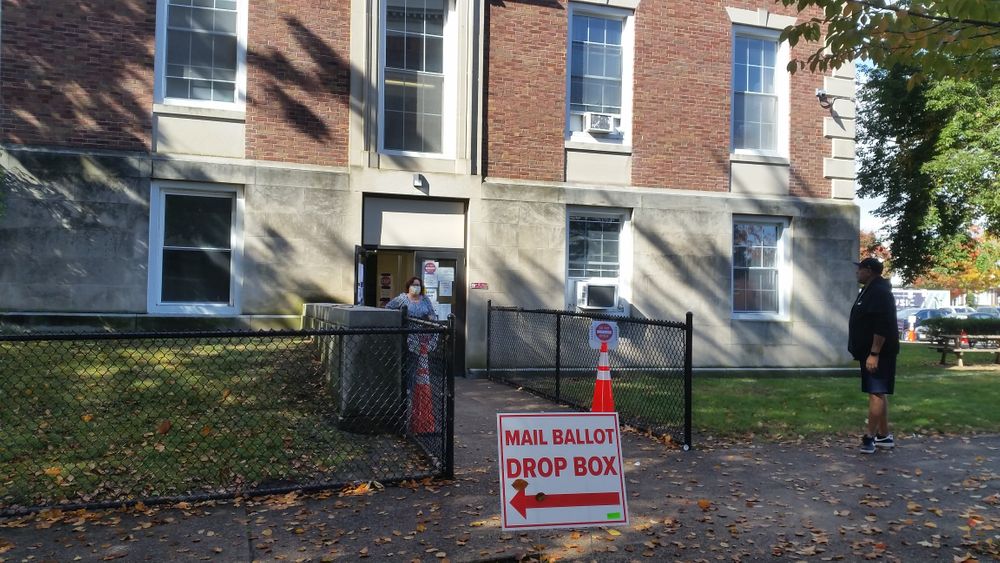 Democrat Maria Bucci and Republican Ken Hopkins have both said they don't support a supplemental tax increase on property owners, saying they'd like to identify efficiencies in the city's current budget.
Cranston Herald reporter Dan Kittredge has been following the race very closely. He says the two candidates provide voters with a relatively clear choice: change versus continuity.
"Maria Bucci, her whole main argument is bringing a fresh face to City Hall. You know, it's an argument of change, arguing that voters are looking for not a total turn of the page on the Fung era, but a whole new angle to it," Kittredge explained. "Councilman Hopkins' argument continues to be that he has received the mayor's endorsement, so he is the one to carry on the mayor's legacy."
Despite the lingering financial questions, Bucci and Hopkins are both supporting a proposed $147 million bond for a school facilities improvement project. It's a five-year plan that includes continued renovations at Eden Park Elementary School; the modernization and expansion of Garden City Elementary School; the replacement of Gladstone Elementary School; renovations at Park View Middle School; and improvements at Cranston High School West.
Donald Okolowitcz says although he wants to keep the tax rate in check, the city's schools need to be brought up-to-date.
"These schools have been in the same condition since I was in them 35-plus years ago. Things need to be changed," Okolowitcz said. "But it's sad that each party that's come in, nobody's really done anything. They've always pushed it to the next party and to the next thing. Nobody's really had the initiative so this one was tough. We need to fix these schools. We really do."
Okolowitcz isn't alone in his mixed feelings about the school bond. Matthew Huff says the project was a tough sell for him.
"You see those things come up on the ticket and it's like, how do you not vote for schools? How do you not vote for clean energy?" Huff said. "When you really dig down and actually look at the amount of the debt service cost and the interest payments and everything, there's not just money that gets created, you know? You really have to think about, okay, where's this money coming from and who in the future's going to be paying and fronting the bill?"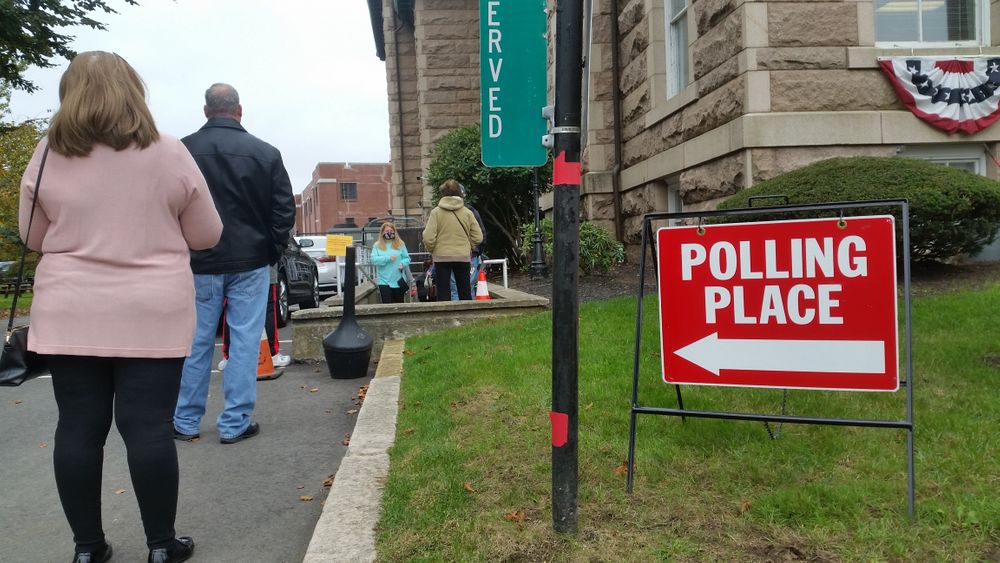 For Angie Koziara of Edgewood, racial equality is a top issue in this election. She wants the next mayor to place a priority on unifying Cranston's diverse population and says hiring practices in city departments would be a great place to start.
"I think equality and social justice are things that have not been so much attended to in Cranston, especially in hiring of all aspects like police, fire," Koziara said. "You know, Cranston is kind of an old traditional (city), that's the word I want. Cranston's kind of traditional and I think that those values are really important."
For some Cranston voters, tradition isn't such a bad thing. Dina Vendituoli lives in the western part of the city with her husband and step-daughter. She says Cranston has thrived under Allan Fung's leadership and the prospect of replacing him is a bit daunting.
"I think Allan Fung did a great job during his time here. It's scary to let him go and put someone else in there who I don't really know because I don't know much about either candidate."
Vendituoli said her conservative values influenced the way she voted, both in the presidential race and at the city level.
"I think the Democrats are so strung up on Donald Trump that it trickles down to the state level. They're just trying to make everyone vote against him. I'm not saying that I like him or I dislike him. I think I like his policies and I align more towards him. So I want the reflection of my city votes to be the same along the whole line just to keep the party intact," Vendituoli explained.
Like Vendituoli, Donald Okolowitcz also has concerns about having a new mayor in Cranston. He says the office isn't designed for on-the-job training.
"It's a tough battle. And yeah, I am worried about whoever gets in that they're going to be able to fulfill that job," Okolowitcz said. "I've known Allan personally and he's had his fill with the police department, the fire department, and getting things done so it's not a walk in the park. Whoever is going to fill Allan's shoes is going to have a job ahead of them."
With the presidential election taking place this year, voter turnout is expected to be high across the state. Voters have been lining up at city and town halls to cast their ballots early. One Cranston woman I talked to says the polarization that's taking place on a national level is playing out across the city.
"I have neighbors that, because of differences of opinions, they don't speak to me now, and I've been in my neighborhood for ten, 12 years. You know, in my gym, and people at my job, people that I used to have conversations with and have coffee with don't speak (to me). You see the division. In church, believe it or not, you feel the division. You see the division," said 54-year-old Arlett Johnson.
And she said, the stakes in this election feel higher than ever.
"I'm considering it life or death, believe it or not," Johnson said. "That's how serious this is. I've never been so passionate about voting."
Polls are open in the city's 30 precincts from 7 am to 8 pm on Election Day.
This year, in our One Square Mile project, we go to Cranston, to explore the issues driving this particularly polarized election year through the stories and experiences of the voters. Read more...