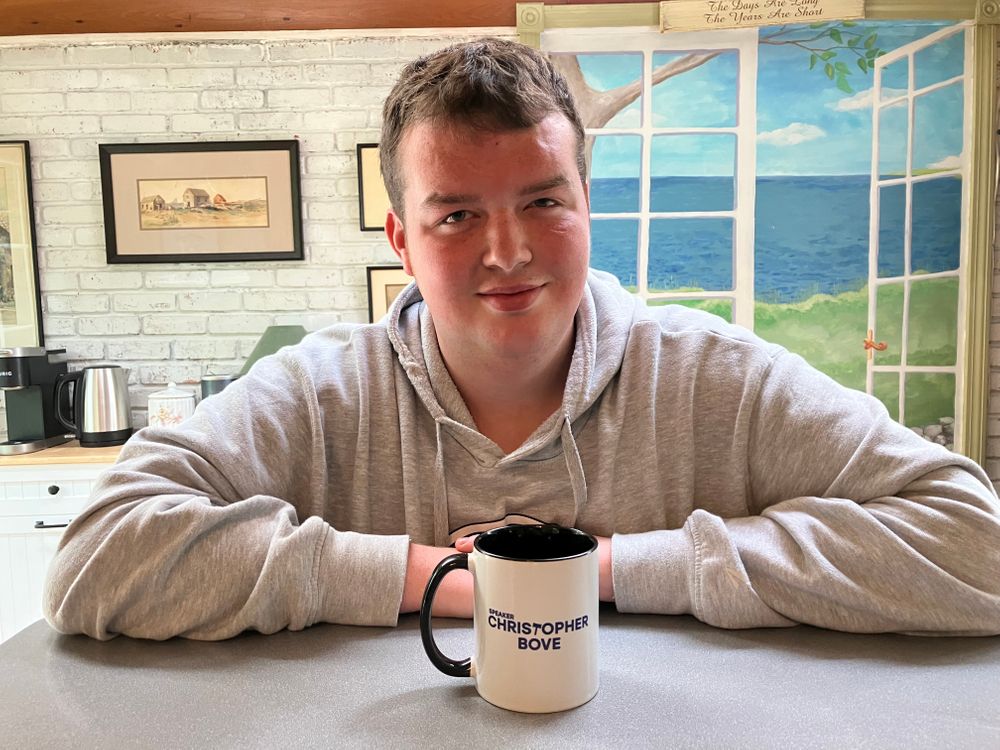 It's a Saturday afternoon at Oxbow Farms in Middletown. A quartet of boys shoots hoops. A teenage son, his dad and a buddy replace the brake pads on a 1996 Mitsubishi Gallant, tools spread all around them in the parking lot. Bikes and scooters are jettisoned and left scattered outside front doors. A young girl dangles her feet from a swing and scans her phone.
"This is, you know, the community playground, this is where I would come down every day and wait for the bus to school," Chris Bove said.
Bove lived at Oxbow Farms, with his mom and brother, from the age of six to 19 years old. Oxbow Farms is a 302-unit housing development in Middletown where more than half the units used to be rent-controlled at an affordable level.
"We always had this, you know, nice little community where we would, you know, have a park for kids to play at and access to public transit. It really was like a very nice place to grow up, even though I grew up around poor people," Bove said.
Bove has been legally blind since birth. A 2023 University of Rhode Island graduate political science and communications, Bove, 22, plans a career in public service. At URI, Bove served as a student senator his first two years and secretary of the Senate his last two. He focused his advocacy and service on housing and transportation, both issues informed by his childhood lived experiences.
When Bove was young, his single mom worked while attending college, earned an undergraduate degree, then an MBA, and then became a certified public accountant. But once the deed restriction that kept Oxbow affordable ended, she struggled to pay her bills on $60,000-a-year salary. When she lost her job during COVID, she relocated to Connecticut and Bove moved into campus housing at the University of Rhode Island. The experience gave him a firsthand look at the realities of the state's housing crisis.
"You know it makes me so upset when I hear people say, we don't want this affordable housing near us," Bove said. "It really upsets me because the longer that this issue goes unaddressed, the more and more community members are going to be priced out like my family was."
According to HousingWorksRI, the average two-bedroom in Middletown rents for more than $1700 a month, and the median price for a single-family home is nearly $570,000, a 46 percent increase in recent years. Armed with those numbers and his lived experience, in 2021, Chris Bove pushed for a resolution before the Middletown Town Council that would require the town to prioritize a decades-old state law. The law mandates that towns have at least 10 percent of their housing stock be affordable to people living on low or moderate incomes. Middletown hovers at about five percent.
"The point of that resolution was I was saying, you know, the town Democratic party thinks that this is a real issue," Bove said. "And not only does the town need to address it, but we don't have 5, 6, 7 years to do it. It's a right-now issue."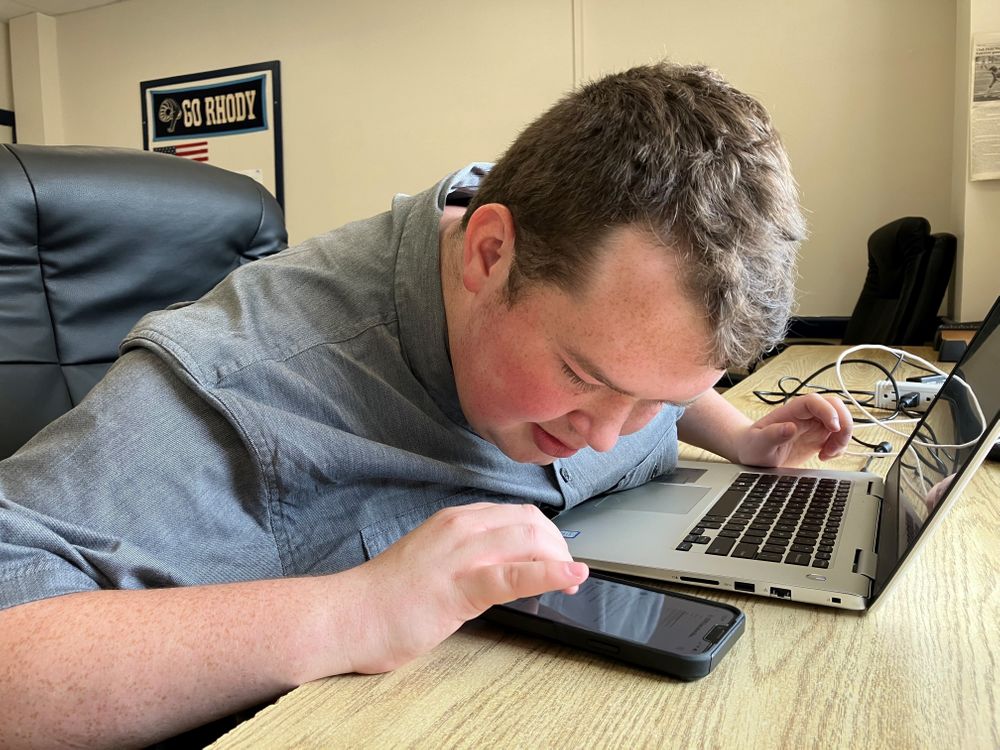 After the resolution passed, Bove was invited to join the Middletown Affordable Housing Committee. Despite some productive conversations, Bove said he became frustrated by the committee, which made little progress during his nearly two years of service. He thinks the town needs to build with more density, but other committee members wanted smaller projects with fewer units. Bove said he discovered virtually all affordable housing proposals face opposition from people who don't want them built in their neighborhood; and, when town officials try to please everyone, nothing gets done. He said one consequence of all the delays is that young people, like him, are moving away as they get priced out.
"They show real potential, but the state is just such an unaffordable community right now that young people are leaving in droves, and it's not going to change unless they make some urgent progress," Bove said.
In the end, Middletown got too unaffordable for Chris Bove. After the deed restriction ran out at Oxbow Farms, Bove couldn't find another housing option in town. So a few months before graduation, he began making other plans. He also sent a letter to the chairman of Middletown's Affordable Housing Committee, formally resigning.
"I was very surprised when he did resign. Chris brought a lot of passion to this group. He was probably the one that was most affected by affordable housing," said Dennis Turano, a Middletown town councilor who's led the Affordable Housing Committee for seven years.
"I think he got very frustrated with how long things are taking. And I must agree with him," Turano said. "Chris made a good point. We are going to lose this generation. I mean, we're going to lose a whole age gap in the middle class to the opportunity to leverage their knowledge, and that's what we're trying to preserve."
Turano cited two primary challenges in Middletown. The first is the startling depth of need for affordable housing. The town needs more senior housing, subsidized housing, workforce housing, and options for young people. The other factor is how long it takes to make progress. Two examples are the Berkley Peckham housing project for seniors and the Rosebrook Commons development. Both have been in the works for several years, but neither has begun construction.
"We need to get past the planning phase and get going," said Jennifer Barrera, chief strategy officer for the Rhode Island Coalition to End Homelessness.
Jennifer Barrera grew up in Middletown said the consequences of delayed action can be seen in the numbers. Forty-five percent of renters in Middletown are cost-burdened, paying more than 30 percent of their income for housing. And nearly a third of people who own their own homes are cost burdened. Still, she said, progress can be made if communities can be more open-minded about building affordable housing and act with urgency.
"It's not such a large problem that we can't overcome it. We can do it. I think that would be important for folks to keep in mind," Barrera said.
One bright spot in Middletown is a property the town purchased for $1,350,000 across from town hall that will be the future site of 19, possibly 20 single-family homes. They received one million dollars from RI Housing and a grant for the remaining $350,000. Since the town is spearheading the project, they plan to break ground this winter and have homes available next spring.
But the town will still need a lot more affordable housing to reach the state's goal.
Under a best-case scenario, the Affordable Housing Committee estimates the town could have 150 new units available in the next few years. But to get to 10 percent, the town needs more than twice that.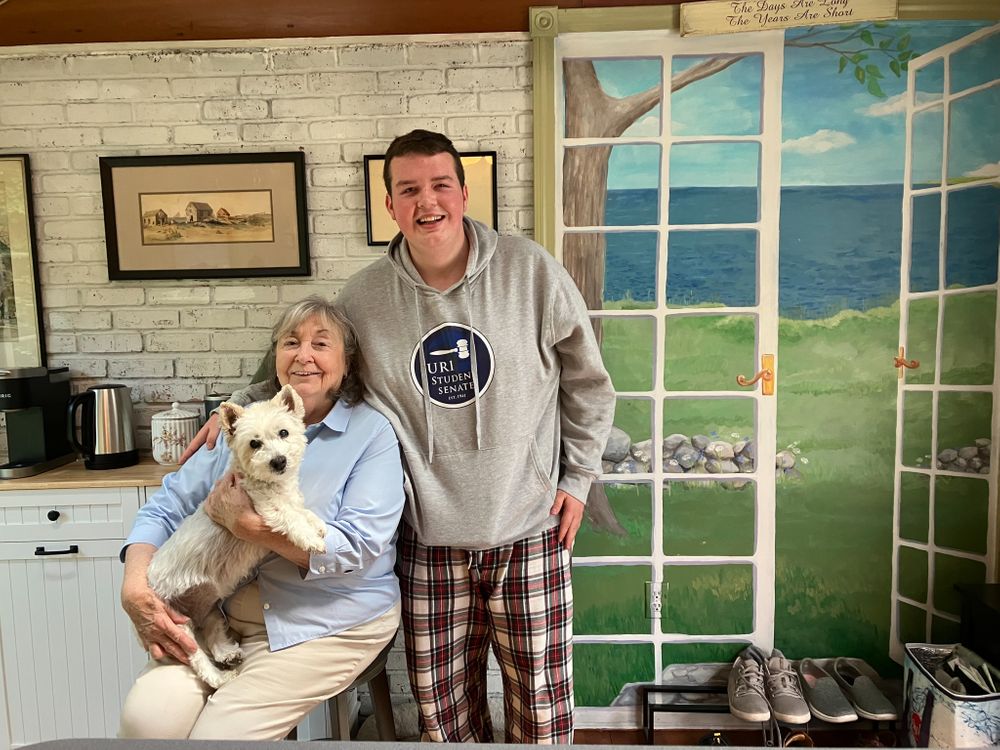 Today Chris Bove is living with his great-grandmother in Warwick. Bove said he's fortunate to have family support and he enjoys living with his nana. They eat meals together, discuss their plans for the day and watch TV at night. Right now, they're planning his great-grandmother's 75th birthday party.
Bove said he hopes to return to Middletown someday, though he admits his future plans are uncertain.
"And whenever people ask me, you know, questions like what's next for you, it sort of brings me back to a Taylor Swift lyric that we all know and love. And it's, how can a person know everything at 18 and nothing at 22? I have no idea what is going to happen in the next few years," Bove said.
Bove expects it will be a struggle for the foreseeable future to find an affordable place to live on his own. But for now, he's focusing on the first steps: he's setting up his room in his nana's house and applying and interviewing for his first post-college job.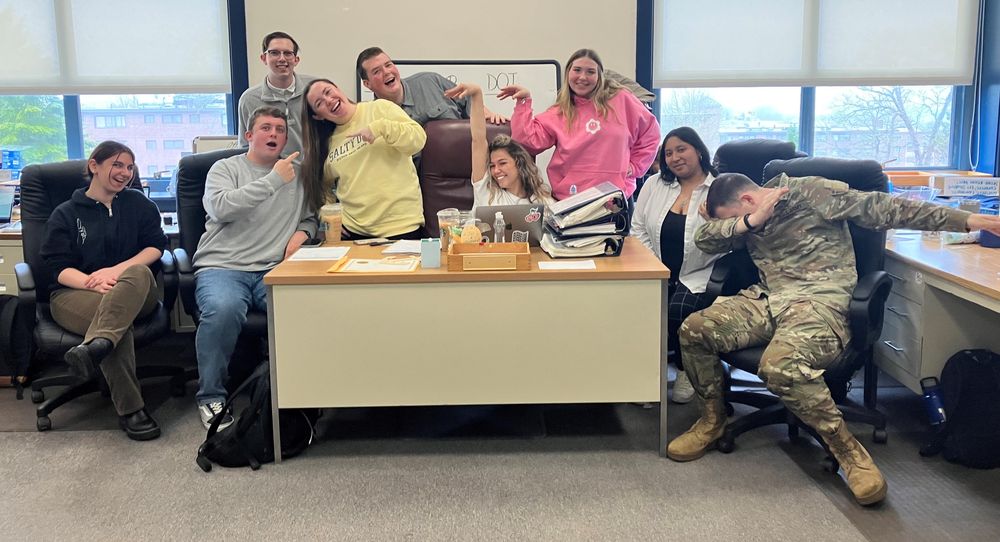 Cheryl Hatch can be reached at chatch@thepublicsradio.org