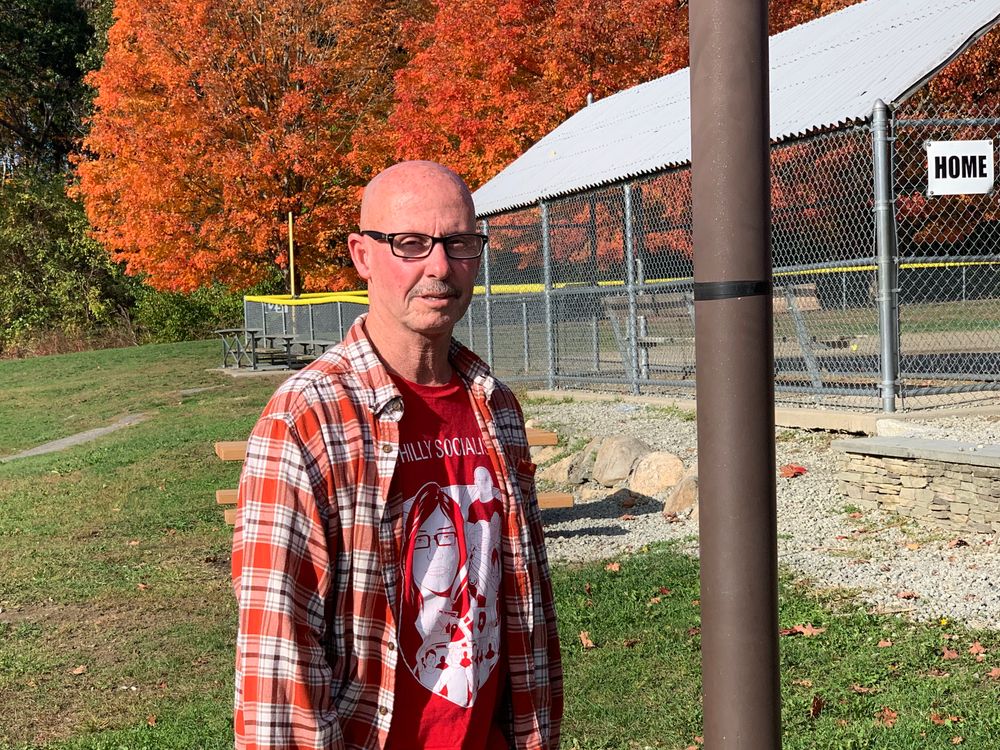 Richard Brown spends most mornings processing and sorting mail at the post office. He's a distribution clerk, and his specific job is to split all the outgoing mail for carriers. He usually works six days a week, leaving his house in Cranston before the sun rises and clocking in at 4 a.m.
Brown works inside, so he doesn't interact much with customers. But after three decades on the job, he knows the ins and outs of the U.S. Postal Service.
That's partly why this election and public attacks on the Postal Service are so frustrating, he says. What used to be a widely respected institution has suddenly become politicized.
"It's weird that people don't trust the postal service, because it's insane," Brown said.
This isn't the first time Brown's career has fallen at the center of political debate. In the early 1980s, he worked as a professional musician — and never shied from singing about division he saw in the country.
When Brown broke into the American punk rock scene, he didn't set out to make political music. Every time he sat down to write, however, his lyrics usually wound up being about economics. He was only twenty years old and had already noticed a growing wealth gap in his hometown outside of Fall River, Massachusetts.
"There's McMansions and then there's people who live in basements of houses that were never finished," he said.
Brown and his band members named their group "The Proletariat," a term for the working class that was popularized in Marxist philosophy. The band started achieving commercial success around New England, and Brown saw for himself how divisive economic policy could be.
"We would catch some grief early on. There were people that would throw sh*t at us and call us communists," Brown said. "Then we also had a communist group in Providence that followed us, and we were like the Grateful Dead of this communist group. They would follow us from show to show."
Almost forty years later, Brown says he's saddened by how little politics has changed. Especially during this election cycle, he has experienced something like déjà vu, as voters rehash many of the same debates he was writing about in the 80s.
Societal division, the disappearing middle class, disappointment in leadership — if anything, they've gotten worse, he says.
"It was the Reagan Years, and those were bad enough. But today is just the Reagan years on steroids," he said.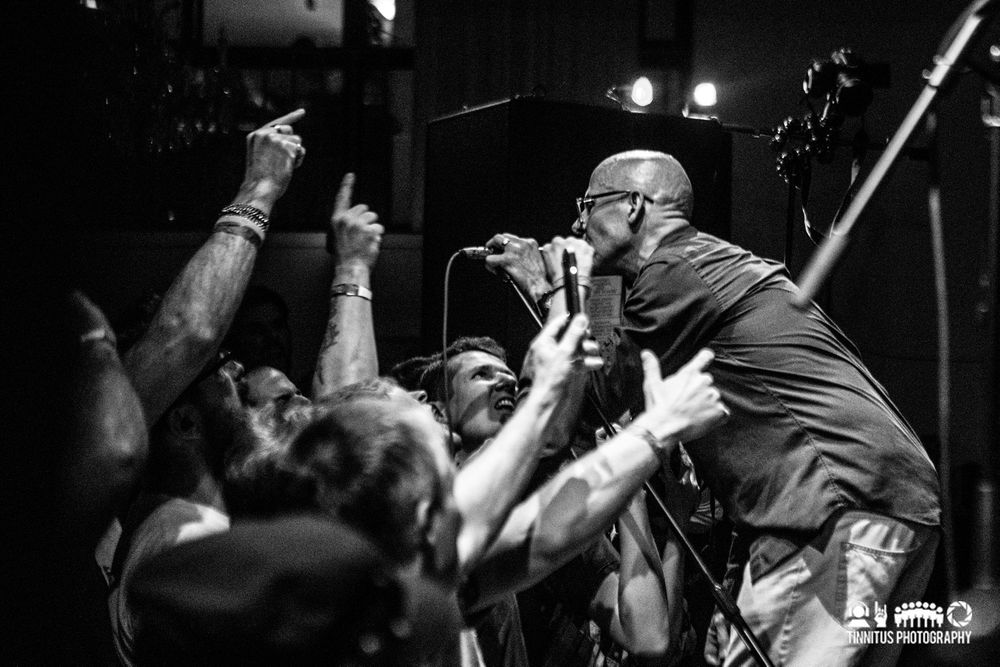 Ever since COVID-19 hit last spring and mail voting became a focal point of the election, Brown has seen the cracks of political polarization even more.
Brown served for years as a union steward, so he's used to internal tension and battles with management. Lately, however, Brown has felt like the whole Postal Service is under attack.
"Relatives of mine have [asked], 'What's going on with the postal service? What are you guys — you just want to change the election?' I'm like, "We don't want to change anything,'" Brown said. "There's always been ballots through the mail. Always. It's always happened, and it's never been a major issue."
Suddenly, Postal Service employees are caught in the electoral crossfire. Going into November's election, Brown has found himself defending his colleagues.
"To have somebody bash it, that knows absolutely nothing about it, isn't fair. You don't know, and the people that work there work hard," he said.
These aren't the only fraught conversations Brown has stumbled into this election cycle. While he considers himself left of Biden, his mother and sister are devoted Trump supporters. For the sake of family dinners, they've learned to avoid certain political topics altogether.
In this sense, Brown has noticed one silver lining to the pandemic and social distancing.
"It's kept people away, 'cause I think in this kind of heated political season, we'd be at each other's throats," he said.
In 2016, The Proletariat reunited to play a few shows and ended up recording a whole album. The new songs are still sociopolitical in nature. They touch on issues like income inequality, mass incarceration, and police violence.
At concerts over the past four years, Brown has heard from fans who say the current political disharmony feels eerily familiar.
"There was people that come and go, 'Wow, you guys are like prophets,'" Brown said. "There's nothing worse. It sucks."
Brown sang about inequality and division in hopes that change was coming, that voters and leaders would have reached some consensus by now. But this election year, he said, the political acrimony around him feels more like a knife fight.
This year, in our One Square Mile project, we go to Cranston, to explore the issues driving this particularly polarized election year through the stories and experiences of the voters. Read more...
Antonia Ayres-Brown can be reached at antonia@thepublicsradio.org