Casandra Inez and Spocka Summa opened Public in September as a space for artists as well as small-scale vendors looking for a place to sell products like clothes, hand-made jewelry, posters and more. The gallery space showcases the work of four artists at a time while the shop usually has about 12 vendors. They change over the space once a month so that there's always something new. Inez and Summa hope to have Public grow into a new kind of community center where people can engage with art, learn how to make art, and meet other members of their community.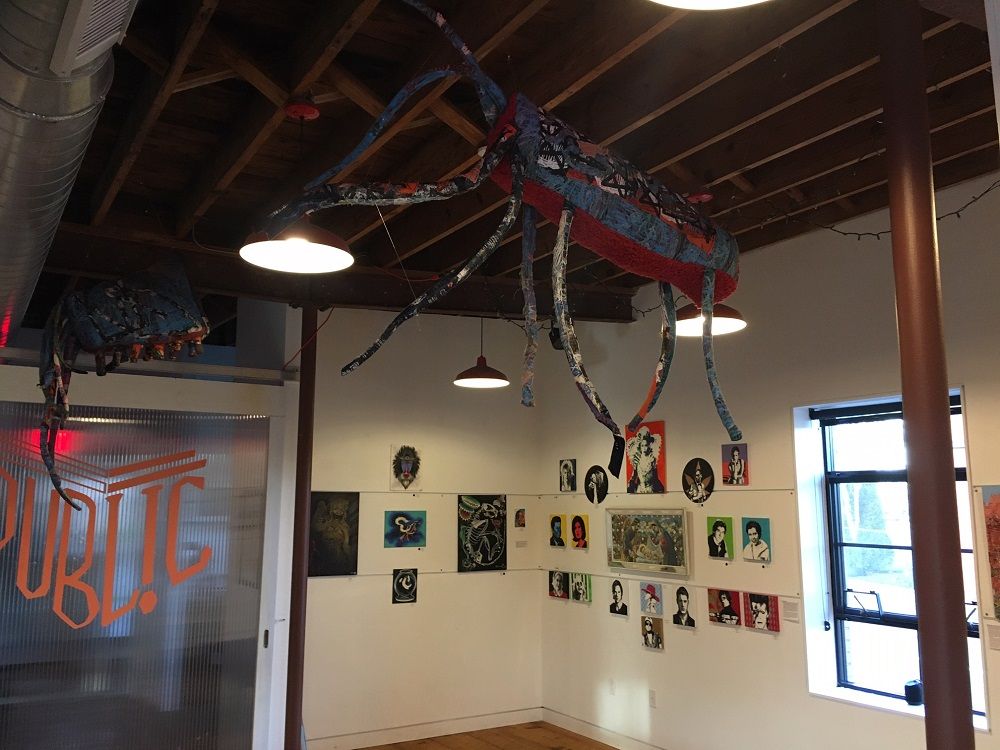 Upcoming events at Public Shop & Gallery, 1 Aleppo Street, Providence:
Meet The Artists: December 7th, 6:00 - 10:00 PM
Beats & Chill: December 8th, 12:00 PM - 5:00 PM
Open Mic - Poetry & Storytelling: December 13th, 7:00 - 10:00 PM
Open Mic - Music & Jam Session: December 20th, 7:00 - 10:00 PM
Dinner in the Gallery: December 22nd (details TBD)
Check the Public Shop & Gallery website for prices and up-to-date information.
Other events from the Artscape Community Calendar:
Tree-Lighting & Community Sing. Friday, December 6th, 5:00 PM. Trinity Rep Theatre (201 Washington Street), Providence City Hall (25 Dorrance Street) and Burnside Park, Providence.
Songs of Darkness and Light: A Family Holiday Concert. Community Music Works Collective; Sunday, December 8th, 2:00 PM. RISD Museum Metcalf Auditorium, 20 N. Main Street, Providence.
Squirrel Nut Zippers Holiday Caravan. Saturday, December 7th, 8:00 PM. Narrows Center for the Arts, 16 Anawan Street, Fall River, MA.