The harbor is one of the largest EPA Superfund sites in the country, and a reminder of the city's industrial waterfront. As part of our series One Square Mile: New Bedford, RIPR host Dave Fallon spoke with EPA regional administrator Alexandra Dunn.
Cleanup of the harbor was expected to take decades, but it's now on track to be completed in just a few years.
The harbor is largely contaminated with PCBs, or polychlorinated biphenyls. Before they were banned in the late 1970s, these chemicals were used in electrical equipment and manufacturing around the harbor. The EPA found these PCBs had seeped into the sediment along the harbor floor, making some seafood like flounder, lobster, and clams unsafe to eat.
(The EPA points out that the pollution does not affect New Bedford's commercial seafood, as it is caught far enough offshore.)
So the EPA began dredging the harbor and disposing the sediment. Some of the contaminated dregs are transported by train to a special landfill in Michigan.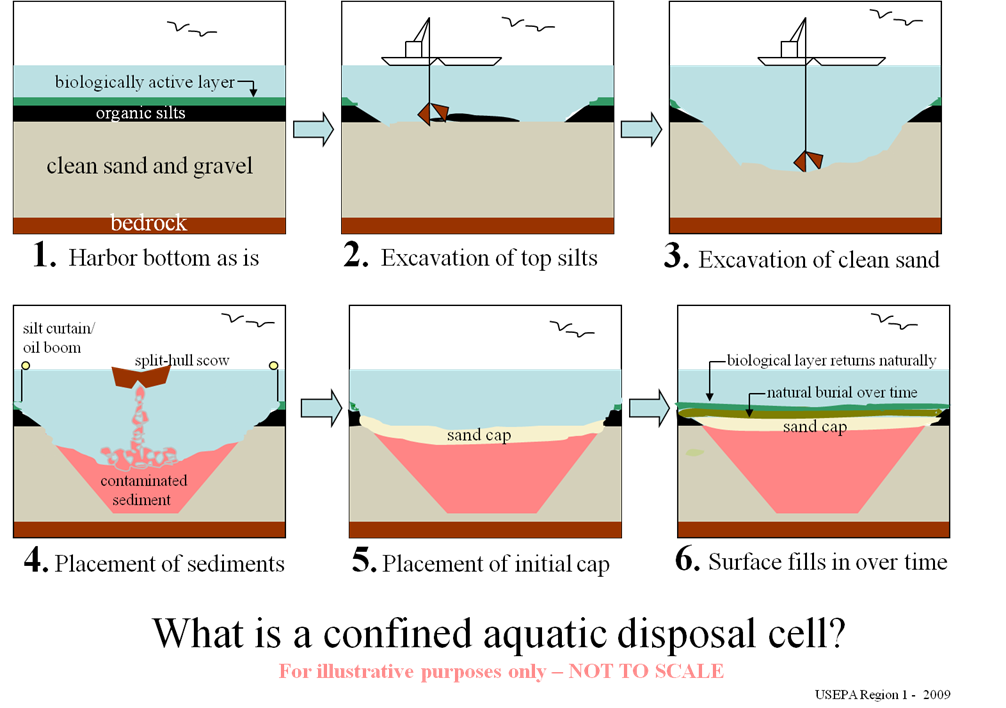 The EPA currently spends about $1 million dollars a week on the cleanup effort. At the current rate, officials believe they will have the project completed in the next five years.
But what exactly does clean mean? Will people ever be able to swim or fish in New Bedford Harbor? EPA New England Regional Administrator Alexandra Dunn spoke about the progress on in the harbor with RIPR host Dave Fallon.