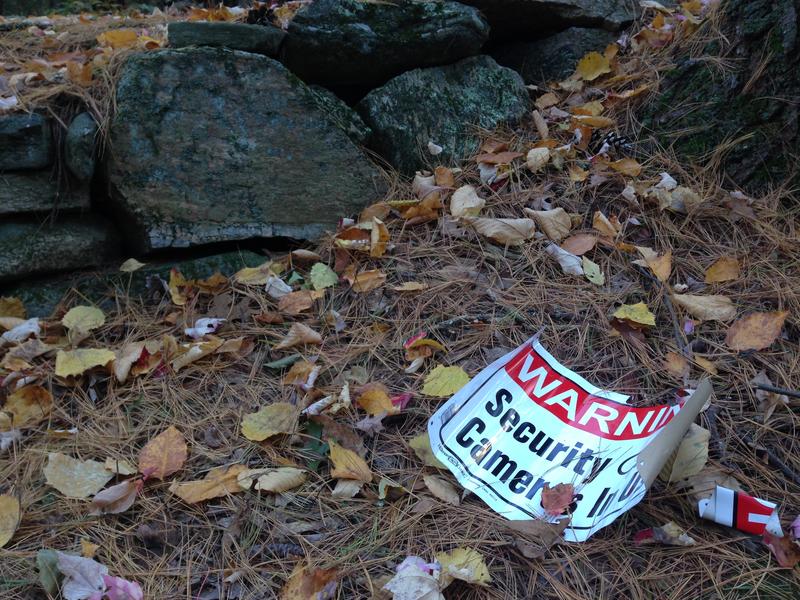 This week, a Burrillville couple sued Warner Brothers over the movie "The Conjuring," claiming it has turned their lives into a nightmare. The couple lives in the house that the supernatural thriller is based on. They claim their peace and quiet has been ruined by trespassers trying to check out their supposedly haunted property. Well, it turns out that tales about "The Conjuring" house are among several ghost stories told in Burrillville.
As part of our series One Square Mile: Burrillville, we visit the site of a well-known ghost story with a local guide.
Gary "Squeaky" Patterson of Pascoag steps on crispy autumn leaves and twigs as he walks along a well-marked trail through the woods right on the border of Rhode Island and Connecticut in the northwest corner of the state.
Just to the left, there's a clearing in the trees and a sign that says, "Historical Cemetery, Town of Burrillville, Vandalism is punishable by law."
"But people have stolen all the gravestones," Patterson remarks, adding that this plot, dating back to the nineteenth century, belonged to the Sherman family. Benjamin Sherman and his two wives are said to be buried here.
Patterson thinks the gravestones were stolen because people attracted to the lure of stories about the dead wanted to keep a piece of history. For generations, a ghost story has been linked to one of the women buried here. Her name was Laura Sherman.
"The story goes that if you come up to Laura's grave at night during a full moon and dance around her grave 13 times, calling her name, Laura will come and visit you," said Patterson.
No one knows much about Laura Sherman or her family, not even where they lived in town, according to Patterson. But the story of Laura's grave has drawn enough attention that people continue to vandalize this cemetery. Historical preservationists are concerned that re-telling the story will awaken another round of vandalism.
"After the gravestones were stolen, someone put up three large white wooden crosses—they were stolen right away," said Patterson. "So they never bothered to put up anything else after that."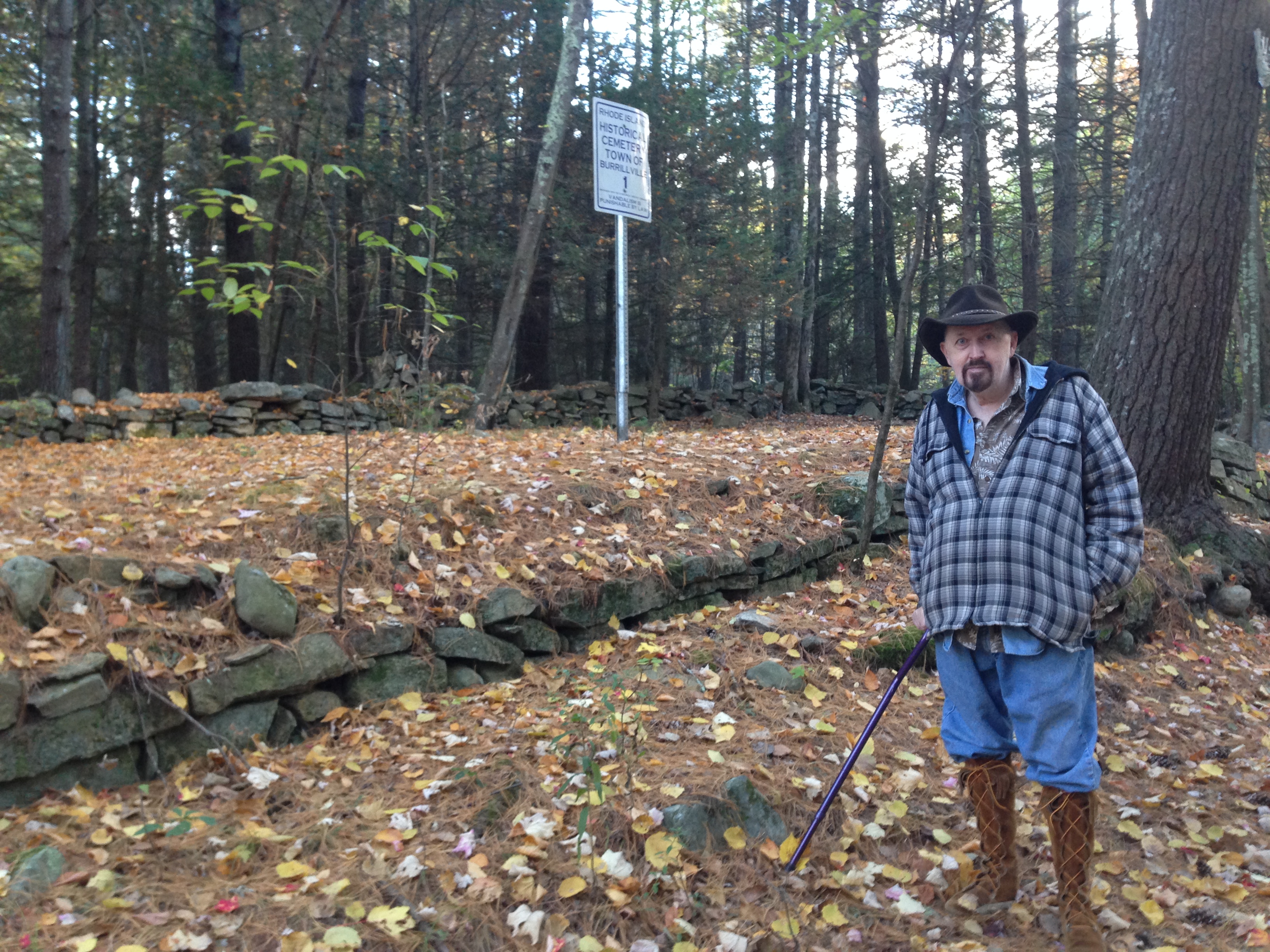 Patterson grew up coming to these woods. In high school, he knew a girl who decided to find out if she could see Laura at midnight under a full moon.
"So she came up here and danced around the grave and nothing happened. So she went home.
"The next day in school, her friend said, 'Who was that old lady in the back seat of your car when you drove past Serio's restaurant last night?'
"And it freaked her out so much that when she looked in the mirror, she would see an old lady standing behind her. And after a while she started seeing a psychiatrist. And when she graduated high school, she left town and never came back.
"I've been here dozens of times. I used to bring my bicycle up here from my house. But I never did see Laura myself.
"I did have visitation from my mother once," recalled Patterson. "It seemed so perfectly normal. It didn't seem creepy at all. That's why I don't question other people's experiences."
Patterson said the story of Laura's ghost gets told all the time, especially around Halloween, "because she's probably the best known legend in this town, next to the Conjuring house, but yeah, there is definitely a tradition in this town of telling ghost stories."
WEB EXTRA: Ghostly parasitesWEB EXTRA: Buck Hill Ghost