Last week's primaries pushed the state's Democratic Party to the left. Running vigorous campaigns against incumbents, liberals and progressives continued to gnaw away at establishment Statehouse politicians, including upsets of such influential Democrats as Senate Finance Committee Chairman Billy Conley of East Providence and Senate Pro Tempore Harold Metts of Providence, whose capitol tenure hailed to the 1980s.
For the progressive challengers, everything old was new again. They forged winning campaigns by starting early and running traditional face-to-face efforts. They tapped a group of younger candidates, many of them women and people of color. A prime example is Michelle McGaw, who captured a seat encompassing Tiverton, Little Compton and Portsmouth. She began her quest last September and pounded the pavement before the COVID-19 lockdowns. The result: She harvested nearly 80 percent of the vote.
The results showed that the energy in Rhode Island Democratic politics is with progressives. This is similar to what happened next door in the Massachusetts US Senate primary, where Ed Markey veered left to fend off a challenge from Joe Kennedy III.
While the tactics may have been old-school organizing, the platforms were not. Take the Rhode Island Political Cooperative, which backed candidates who supported universal health care, a Green New Deal, racial justice, higher taxes on the wealthy, affordable housing and a $15 minimum wage.
These are laudable goals. But come January, when the Assembly reconvenes, the liberal newcomers should prepare for the establishment empire to strike back.
A virus-suffused state government that faces an $800 million budget deficit is ripe for change. Lawmakers and Gov. Gina Raimondo waited too long to get the state's fiscal house in order. They were hoping the federal government would bail out states, but a dysfunctional Congress can't agree on anything of substance. Help isn't on the way until after the presidential election, if at all.
History tells us that change comes gradually at the Statehouse. And that times shape lawmaking. Take the $15 minimum wage. It's a good idea to make work pay better during a pandemic. We've all appreciated the sacrifices low-wage workers have made at nursing homes, grocery stores, and eateries.
But can small businesses afford to give workers substantial raises now? Local restaurants are treading water, stuck with virus regulations that carve into their profits. Ditto for nursing homes. Would a minimum raise hike force them into bankruptcy?
When it comes to financing schools, roads and health care, we can all agree that higher-income taxpayers ought to shoulder a bigger burden. But then it gets tricky. At what income level do we define wealth? And what about competition from Massachusetts, which caps state income taxes for all at about five percent?
Rhode Island is a tiny state. In a regional economy, its government can't dictate tax and spending policy. A significant raise in corporate taxes could send businesses over the borders to Massachusetts and Connecticut.
Then there are issues long neglected by the legislature. The state's underperforming schools have been a drag on economic development. State colleges, particularly Rhode Island College, are fraught with red ink. How much can we raise tuition during a downturn? The state's largest city, Providence, is staggering under bloated public pension obligations.
Can the state afford to continue the car tax phase out? And most lawmakers will be reluctant to hike the sales tax, which hits small business and low-income workers.
One way to increase government money that progressives should embrace is getting rid of the free ride on employee health care enjoyed by big box stores and national fast-food chains, which have prospered during the pandemic. With thousands of workers losing employer health benefits, it's fair to ask big companies who dump employee health care on state Medicaid rolls to ante up.
The progressive winners will soon confront the messy business of governing. Good luck to these newcomers. They are going to need it.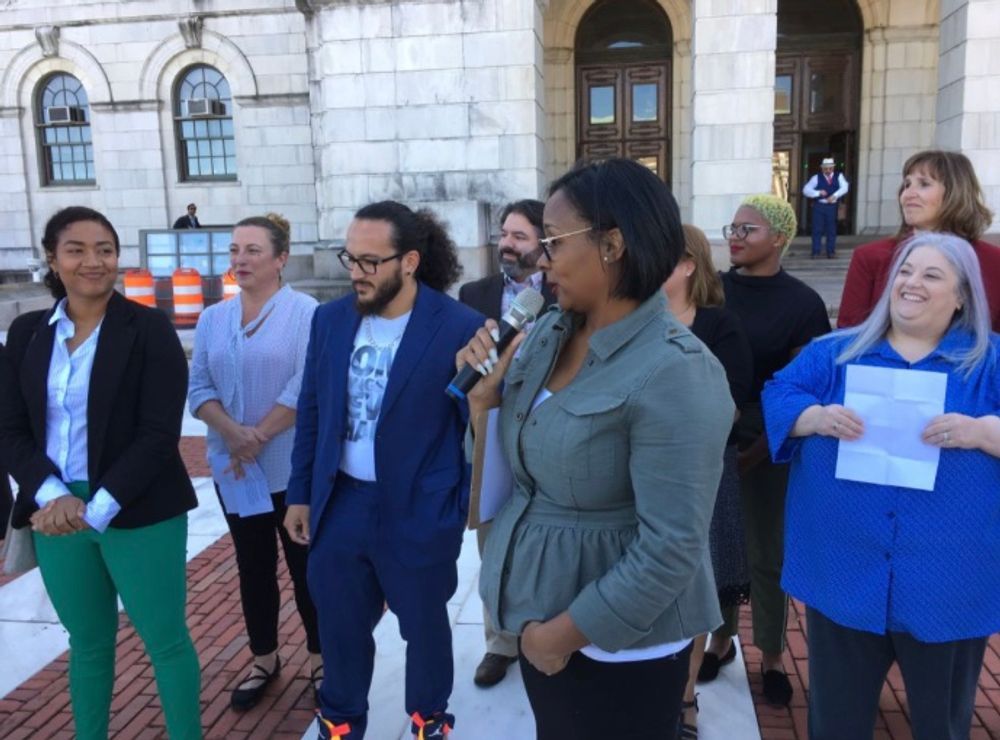 Scott MacKay's commentary airs every Monday morning at 6:45 and 8:45 and at 5:44 in the afternoon.