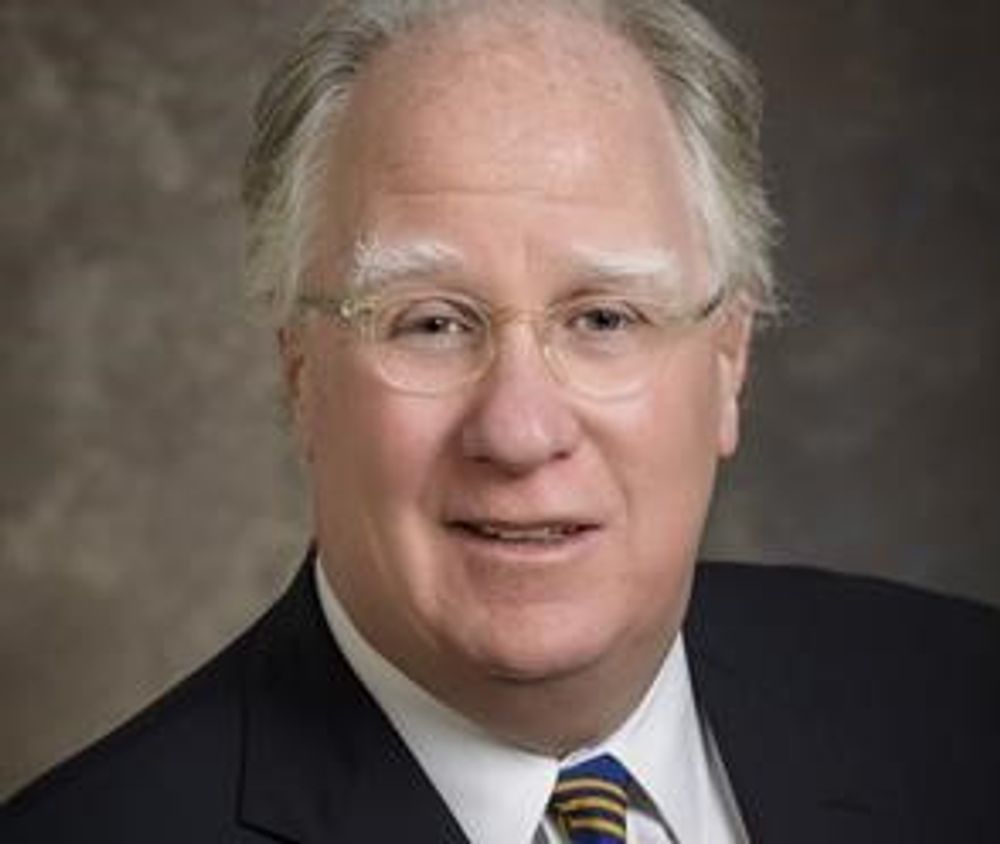 Democratic US Senate candidate Sheldon Whitehouse had a tough choice in his 2006 campaign against then-Republican incumbent Lincoln Chafee.
Whitehouse met with Democratic Senate leader Harry Reid for advice. Reid wanted Whitehouse to launch a stinging negative message to bring down Chafee.
Whitehouse and his consultant, Mike Donilon, spurned Reid's plea, Whitehouse recalled last week. "Chafee was a good guy, popular, with a golden name in Rhode Island."
A searing attack against Chafee, son of the beloved Sen. John Chafee, would backfire. So Donilon cut a television ad that would be the theme of Whitehouse's underdog effort. It reminded voters that as a Republican Chafee's first vote in the new Senate would be to elect Mitch McConnell as majority leader. Then Whitehouse bored in on President George W. Bush's economic policies and the increasingly unpopular Iraq War.
Whitehouse squeaked out a narrow victory and has been twice reelected.
Now Donilon, after a remarkable career in Democratic politics, is playing on the biggest stage in American politics as chief strategist for Joe Biden's presidential campaign. Donilon, who turns 62 on Christmas Day, is the architect of Biden's campaign against President Donald Trump.
"This is really about character and values as opposed to issues and ideology," Donilon says.
He's a strategist known for his uncanny ability to translate poll numbers into campaign messages, say those who have worked with him. Tad Devine, Donilon's boyhood friend and former consulting partner, says Donilon figured out early that decency would be Biden's best talking point against a quarrelsome, erratic president.
It isn't just Mike Donilon who is tight with the Bidens. His older brother, Tom Donilon, was President Barack Obama's national security adviser and now counsels Biden. Tom's wife, Catherine Russell, was chief of staff to Jill Biden when she was second lady and now co-chairs the Biden campaign.
"The only family closer to the Bidens than the Donilons have the last name Biden," says Devine.
Biden has a deep trust in Mike Donilon that Devine says is due, in part, to their similar backgrounds--two men from modest, tight-knit Irish Catholic backgrounds raised in urban neighborhoods.
The Donilons hail from Elmwood, on Providence's south side. It's long been a section limned by the ethnic waltz of immigration. Elmwood evolved from a Jewish and Irish neighborhood in the mid-20th Century to an African-American and Latino bastion in the 21st.
Their father Ed worked in manufacturing and was head of the Providence School Board before being ousted by Buddy Cianci. Their mother Theresa was involved in neighborhood politics and was an activist in the union that bargained for school clerical employees.
"That made for some interesting dinner conversations," says Terry Donilon, the youngest of the three brothers, who had a career in politics and is now chief of communications for Cardinal Sean O'Malley of Boston.
Their sister, Donna, holds a doctorate in nursing and runs a grant program at the Community College of Rhode Island.
The family worshipped at St. Michael's Parish. The boys enrolled at La Salle Academy, a wellspring of many successful Rhode Island politicians, including Sen. Jack Reed and Gov. Gina Raimondo. MIke Donilon went on to Georgetown, where his roommate and longtime friend was Mark Salter, who would become an author and John McCain's top aide. The two often can be seen together at Georgetown basketball games. Donilon also holds a law degree from Georgetown.
What makes Donilon unique is that he is the rare consultant who began as a pollster and evolved into a media counselor and strategist.
He isn't the stereotyped back-slapping hihowareya operative.
"He's often the smartest guy in the room, but you wouldn't know it,'' says Whitehouse.
Donilon, a father of two grown children, has an unassuming nature, avoids the limelight and evokes calm during the inevitable political storms. He isn't a cable news chatterer.
When Biden lost early nominating events in Iowa, New Hampshire and Nevada, Donilon and the Biden team never lost its composure. "He's not the kind of guy to freak out when things get rough in a campaign, " adds Whitehouse.
He's never shed his Rhode Island roots. He owns a summer home in Narragansett and keeps up with old friends and family, says Terry Donilon. "He could vacation anywhere in the world but comes to Rhode Island."
Donilon has been with Biden since he was a Delaware senator. On Biden's 70th birthday, Donilon was the vice-president's lunch guest at the White House. If Biden wins on Nov. 3, the country will get to know Donilon. And there will be many more of those lunches at 1600 Pennsylvania Ave.
Scott MacKay's commentary can be heard every Monday morning at 6:45 and 8:45 and at 5:44 PM.