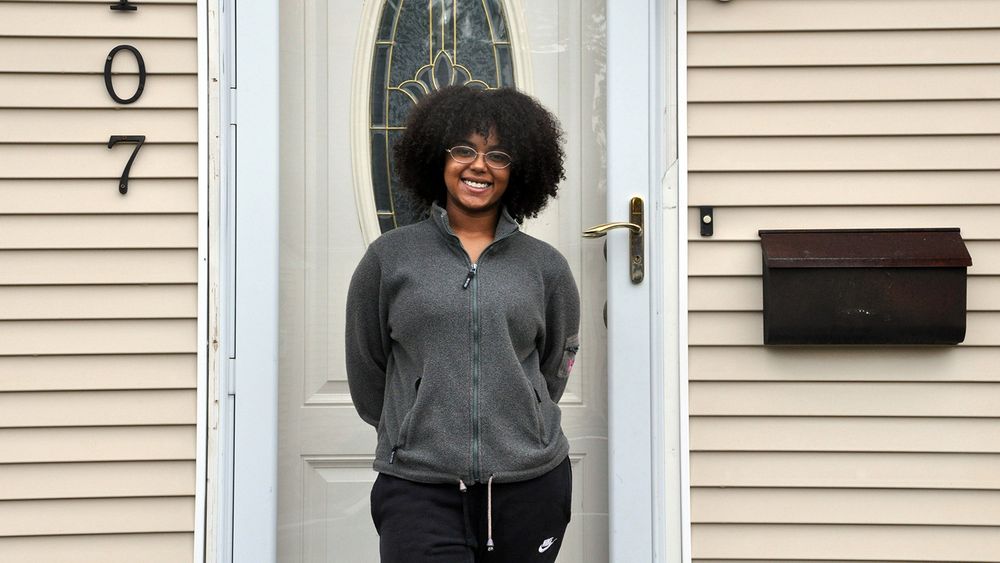 I'm still in shock that we're going through a pandemic. Also, it's been a very big eye-opener. I think that because of the coronavirus and quarantining, we have seen how corrupt or unbalanced the U.S. governmental system is. It's given us some time to look at it.
There have also been numerous murders of Black people. There are not a lot of distractions around because of the coronavirus, so it's kind of right in your face. And that's why I think that this year, compared to other years, the Black Lives Matter movement has taken momentum. You have no choice but to support. And if you don't support, then it says a lot about you.
I'm very optimistic [about the future] because everyone's using their voice now. Nothing's being pushed under the rug anymore. Everything's being put at the forefront. Everyone's putting it on the table and letting everyone know: "This is what's going on."
I know from here, justice can be sought, because everyone is using their voice now.
'There are other parties'
I am an unaffiliated voter [because] I don't agree with either parties. I feel as though the Republican and Democratic parties are both corrupt in their own ways. And there are other parties to look at. I think we shouldn't just minimize looking at these two big, money-go-getting parties. There are other parties. And there are other candidates that we should also take to view at and see what they have to offer.
Grateful to vote
I study at the University of Rhode Island, and my freshman year history professor invited me and a few other students down to Alabama and Atlanta to look at Black history [and] voting. I went to local communities where they teach everyone how to vote, how to register, and they give them a little history of Black politics.
Coming back from that trip, I understood what it means to vote, and I'm very thankful I went. I'm very grateful now to vote, because there are people who were killed just because they wanted the opportunity to vote and have a say in their lives.
Helping Black lives
The debates that I've watched, or even [seeing the] campaigning―I haven't taken it very seriously, because I feel as though this election feels like a comedy, like a theatrical comedy. I'm very disappointed in both parties. It's kind of just a competition, and everybody's off track.
[I want to hear politicians talking] about Black Lives Matter, just helping Black lives in general. I think they should be trying to start the process of reforming the criminal justice system. And I think that Breonna Taylor and her murder, also George Floyd, should be talked about more during the election and after the election. I'd just like to see Black people get the help that they've been deserted of all these decades and centuries.
[I] most certainly [fear people will stop talking about this issue after the election]. Everything that's being promised and talked about by the Democrats and even the Republicans―it's all just for the vote. But I'm hoping that my generation, the younger generation, is able to keep using their voices to get these topics heard and these current events in the news―in people's faces, 24/7, so that doesn't happen.
If we don't like it, then we're gonna say it
I think that this generation, we're very different. With technology now, voting is going to be looked at very differently, because we're able to keep a closer eye on certain politicians. So it's easier for us to catch them when they're doing something they're not supposed to be doing.
I think that my generation, we just have a mouth on us. We always have something to say and always feel as though we should be fighting back against something. If we don't like it, then we're gonna say it.
[EDITOR'S NOTE: This article is based on an interview edited and condensed by Alex Nunes.]
This year, in our One Square Mile project, we go to Cranston, to explore the issues driving this particularly polarized election year through the stories and experiences of the voters. Read more...