Lt. Jason Menard, 39, had been a member of the Worcester Fire Department since 2010, the department said in a tweet. He is survived by his wife, Tina, three children and his parents.
Menard's unit, Ladder 5 at the McKeon Road Fire Station, was called to 7 Stockholm St. at 12:58 a.m. for a structure fire, Fire Chief Michael Lavoie said during a press conference Wednesday. A resident and a baby were reported trapped on the second floor.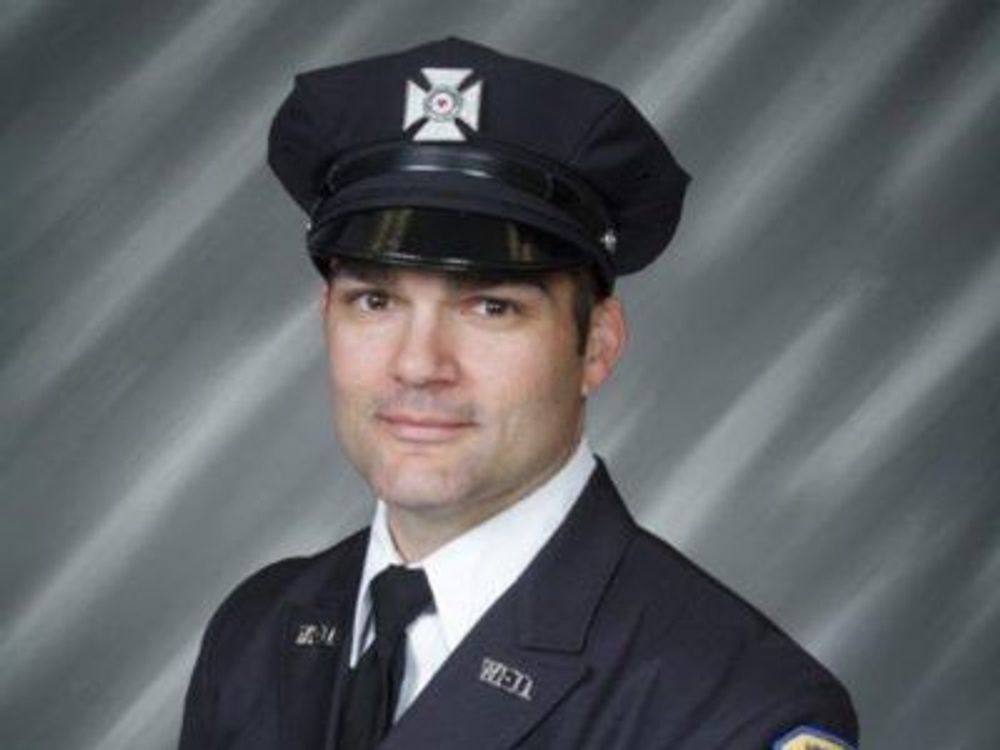 "Lt. Menard heroically and selflessly saved his crew, helping a probationary firefighter to the stairs and then returned to rescue another trapped firefighter, assisting him out the window," the chief said.
But flames overtook the floor, and Menard was unable to escape, despite his crew's efforts, Lavoie said. He added the battle was made more difficult by extreme cold and high winds.
Menard and three others were taken to UMass Memorial Medical Center, where Menard died of his injuries. Two firefighters have been released, and a third is in serious but stable condition.
One woman who lived in the home was also taken to the hospital with serious injuries, according to a statement from Worcester fire. The department said all residents were accounted for and no other resident injuries were reported.
About 15 residents were displaced, according to the Red Cross.
Kathy Desrosiers lives across from the house that burnt down on Stockholm St. At around 1:30 a.m., she opened her house to first responders and to her displaced neighbors, who included a woman and her baby.
"I definitely feel like I'm in mourning," Desrosiers said of Menard's death."He's a hero in all our hearts today ... I will always remember his name: Jason Menard."
City Manager Edward Augustus noted the city has lost several other firefighters in the last couple decades.
"This loss is especially poignant in the wake of the anniversary of the 'Worcester Six,' Dec. 3, 1999; firefighter Jon Davies in December of 2011 and firefighter Christopher Roy just one year ago this December," he said. "The circumstances have become all too familiar to us: a cold night in one of our three-decker neighborhoods, a fire and the death of our Worcester's bravest."
Outside of the McKeon Road fire station, a flag at half-staff flapped in the wind, as Dudley firefighter Keith Nichols set a bouquet of flowers at the base of the flagpole.
"It's a tough time of year as always in Worcester around the holidays like this," Nichols said. "The Worcester Six, John Davies and Chris Roy. So it's a rough feeling again — it really hits home."
The Menard family was scheduled to depart for a vacation to Disney World after his shift ended Wednesday, said Michael Papagni, president of the city firefighters' union. Officials are requesting respect for Menard's family's privacy.
"He was a passionate fire officer who absolutely loved being a firefighter," Lavoie said. "He took his job very seriously, performed it admirably, and his dedication to the residents of Worcester was unwavering."
A second fire broke out in the city a few hours later on Pleasant Street. Standing across the street from that fire, Lavoie noted that many of Worcester's triple-decker homes are more than 100 years old and are at risk of catching fire. Plastic-based furniture and carpets also burn hotter, faster, he said.
"[I]t's almost a disaster waiting to happen," he said, "and we are trying to figure out some ways of dealing with this, with the housing issues in Worcester."
State police and fire officials are investigating the cause of the fire.
Gov. Charlie Baker paid his respects to Menard at a press conference Wednesday.
"You can't say this enough, first responders wake up every morning, answer every call, never knowing what surprise may be in store for them," Baker said. "And knowing full well that they might be putting their lives on the line for the sake of others."
With reporting from The Associated Press. This story comes from the New England News Collaborative, eight public media companies, including The Public's Radio, coming together to tell the story of a changing region, with support from the Corporation for Public Broadcasting.