When Rhode Island voters head to the polls next month, they'll see six names on the ballot for Governor. Three are pretty well-known: Democratic incumbent Gina Raimondo, Republican Allan Fung, and independent Joe Trillo.
But three other names on the ballot may be less familiar: Anne Armstrong, William Gilbert, and Luis-Daniel Muñoz. Their funding pales in comparison to the front-runners, they've got no major party support, they have little-to-no name recognition, and they want to be governor.
They've each gathered enough signatures to get on the November ballot, and with plenty of moxie, they're pushing ahead.
"I love Rhode Island, this is home, and I'm disgusted by what's been happening the last few years, where it seems like we've been sold out," said Anne Armstrong, during an interview in early October.
Armstrong grew up in Rhode Island, and believes the state she's known is disappearing.
"Everything that was special about our way of life here is being eroded, one by one by one; like Benny's turning into box stores, like the PawSox going away," said Armstrong.
Armstrong's concerns may sound familiar to many Rhode Islanders, who, like her, lament the closure of Benny's, the local chain where residents once shopped for bikes, tires and lawn furniture.
But Armstrong is far from a conventional candidate. She's a retired engineer, who's now the leader of a religious group that believes in using cannabis as part of religious rituals.
When we met for her interview, she was standing outside the Adult Correctional Institutions in Cranston. She had just made bail after being arrested by State Police for possession of more than 50 pounds of marijuana at her West Greenwich home.
"Somebody claimed our house smelled like pot," said Armstrong. "So because of this strong smell of neener neener, they started surveilling our property with helicopters apparently for the past few weeks."
The charges have been sent to a grand jury, and could carry a life sentence. But Armstrong says her campaign isn't stopping.
"Actually it's energized my campaign and given it direction, focus and momentum," said Armstrong.
Armstrong is running as a member of the Compassion Party, on a platform that includes legalizing and deregulating marijuana, and a tax incentive program to encourage private investment into healthcare, education and affordable housing.
She says she understands some of her views are outside the mainstream, and that she likely won't win the race.
"If I get my message out, and people implement my ideas, they don't have to give me credit," said Armstrong. "And I don't have to sit there and be in charge."
Moderate Party candidate William Gilbert is on his own uphill climb for the Governor's office. Driving in his car, Gilbert explains the Moderate Party's platform, the four 'E's as he calls them.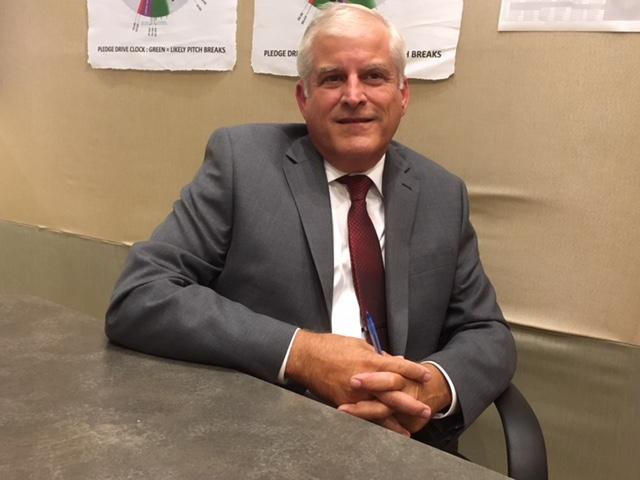 "Education, the economy, environment and ethics, and all the social issues, the Moderate Party decided to leave to the individual candidate," said Gilbert. "You don't have to be fully aligned, and I liked that idea."
Gilbert's a busy guy these days. He's driving around the state to properties he's rehabbing as part of his real estate business. He also works full time at Electric Boat in Groton, Connecticut, he's getting an MBA, and now he's campaigning for governor.
"The executive office, that's where the rubber meets the road, this is the blocking and the tacking," said Gilbert.
Gilbert grew up in Florida, where he worked hard as a kid to help his family get by. He got into politics by attending school committee meetings while he was still in high school.
He joined the local Republicans when he moved to North Kingstown, where he still lives. But he became dissatisfied with the party, including its leaders' support for trimming social welfare programs.
"A lot of Republicans feel you've got to pull yourself up by your bootstrap, and they don't recognize that there are people who can't. They don't have no bootstraps," said Gilbert.
So he joined the Democrats for a time, before decamping for the Moderate Party. Gilbert says he wants to boost the economy with a low state sales tax, and expand vocational training.
But he also believes that government can get in the way. Gilbert points to the amount of time it's taking for a developer to overcome opposition to a new skyscraper in Providence as an example.
"I think the economy would even be better if it didn't take you five years to get a permit for something," said Gilbert. "You got the Fane Tower, the guy wants to come and invest almost a billion dollars, and we say no because we don't want to do spot zoning? Don't do spot zoning. Zone the whole street for high-rises. We're in our own way."
Gilbert concedes he's unlikely to become governor, but he believes he is providing a needed alternative to what he thinks is a broken two-party system.
"I do think that people are waiting for that person to rally behind," said Gilbert. "Am I that guy? I don't know."
Luis-Daniel Muñoz hopes he is that guy. He's also running for Governor, but has no party affiliation.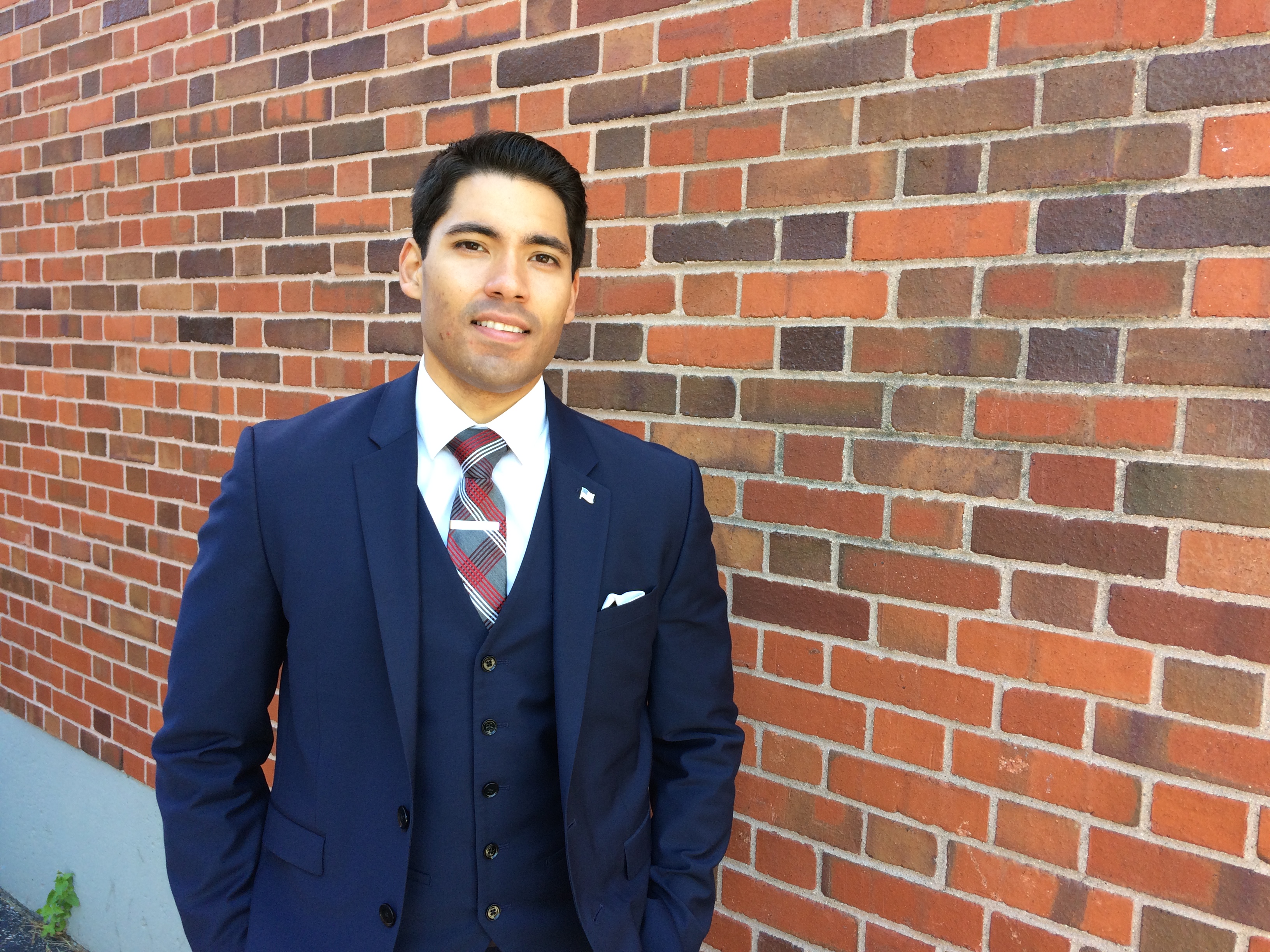 "Politically, here's where I stand," said Muñoz. "I don't vote based on party. I vote based on individuals."
And Muñoz says the individuals representing the major parties in the Rhode Island governor's race aren't doing enough to address major problems, such as health care and education.
He wants reduce the cost of health insurance, expand community health programs, and make community service a regular part of public school. He also talks a lot about providing opportunities to people who don't have them.
"It's not whether I as an individual make it work in Rhode Island, but can most Rhode Islanders make it in Rhode Island?"
Muñoz said he and his siblings struggled growing up in Central Falls.
"Because my mother, who was really working hard, but financially struggling, [we] were having bags of chips and 25-cent juices for weeks on end," said Muñoz
Muñoz made it to Rhode Island College and medical school before entering the medical device industry. With his inspiring personal story, he would seem an ideal candidate for a mainstream political party. But Muñoz feels joining a party boxes a politician in.
Muñoz also criticizes the media, including The Public's Radio, for giving his campaign so little attention.
"There seems to be a system built around keeping outsiders out, and it's not a system that voters accept, I just don't think that many voters understand that it's there," said Muñoz.
Muñoz bristles at people who suggest he run for a lower office to get more experience in politics before making a bid for governor. He believes he's demonstrating courage in running.
"That type of courage is, I believe, what we need in Rhode Island," said Muñoz "It isn't enough to be intellectual, it isn't enough to acknowledge that a problem exists. You have to have the courage to see a problem and engage it, and find any way possible to resolve it."
But the most recent poll of the Rhode Island Governor's race, by The Public's Radio, The Providence Journal and ABC 6, shows Muñoz, Gilbert, and Armstrong struggling to break one percent in support from voters, which means the major party stronghold will likely remain during this election.
Editor's note: a previous version of this article incorrectly referred to a candidate seeking the decriminalization of marijuana. The substance is already decriminalized in Rhode Island.