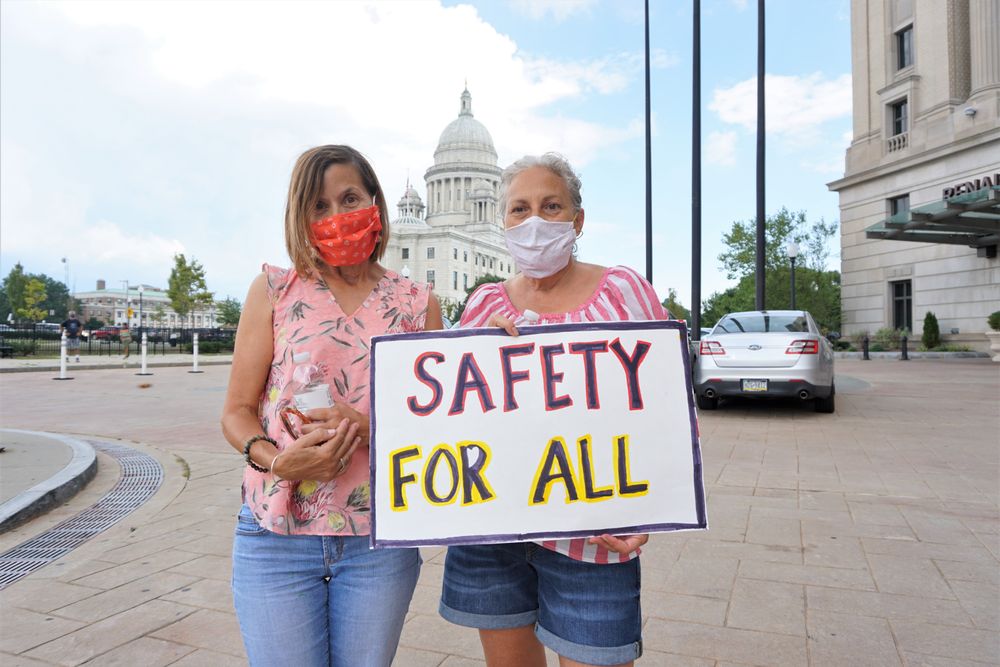 Educators and parents continue their push for virtual classes for all students in the public schools to start the academic year. Rhode Island Governor Gina Raimondo is set to announce the state's recommendation for reopening schools next Monday. That recommendation could range from a full return to in-person learning to online classes for some or all students.
The Governor, along with state education leaders and the Department of Health are using a series of metrics to make their final determination, including municipal COVID-19 data.
However, the largest teacher's unions in the state along with a large, loose collective of educators and parents organizing through social media, say anything short of all online classes is unsafe.
They want the Governor to announce an online start to classes this fall. The school year is scheduled to begin September 14th. The start date was rescheduled, when it became apparent schools would not be ready for possible in-person learning by the start of the month.
On Monday, a small group of teachers and parents convened outside Raimondo's weekly briefing to voice their concerns. Some drove around the building in cars honking and bearing now familiar slogans, like "Knock it off, Gina."
The demonstration was organized by the social media group, RI Parents/Educators for Safe Schools.
"In spring, distance learning was great and teachers stepped up to deliver really fantastic instruction through that vehicle and then all of the sudden in fall, distance learning is impossible," said Stephanie Meuse a teacher at the Learning Community Charter School in Central Falls, and organizer of the gathering.
"I agree distance learning is not ideal, but I really wish the Governor had closed bars and beaches in a timely manner so that we could have gotten our kids back to school," Meuse said.
During her press conference Monday afternoon, Raimondo maintained her position.
"Is it safe to leave a kid at home knowing depression, anxiety, isolation, suicidal thoughts is (sic) on the rise?" Raimondo said. "We owe it to this generation of children to do everything in our power to get them back in school."
Raimondo announced the creation of a new education operations center modeled on those that prepare for hurricanes and other natural disasters. The center, for grades K-12, will include members of the National Guard. The operations center will be available to help schools with any virus-related issues, from supplying masks and hand sanitizer to providing on-site testing and isolation if a student or teacher tests positive. "That will happen," Raimondo said, "and we're prepared for it."
The Rhode Island Department of Health will oversee all case investigations and contract tracing for students in the state, including those in private and parochial students. "It's in the state public health interest for this to happen," Raimondo said. (Details of the plans will be available on Wednesday at Back2SchoolRI.)
Lynn Arditi contributed to this report.