→ See more of our coronavirus coverage, including community resources and personal stories.
As the pandemic settled over America, celebrity chef Ina Garten said it was time for a drink.
"During these stressful times, it's really important to keep traditions alive," she said in a tweeted video. "My favorite tradition is the cocktail hour. So I'm going to make my favorite Cosmopolitan, and you probably have all the ingredients right in your house."
Garten's video showed her mixing drinks. It got more than three million views.
Closer to home, the owner of Town Wine & Spirits in East Providence, Elliott Fishbein, can appreciate where Garten is coming from. Fishbein likes having a single malt Scotch at day's end and he thinks this kind of ritual is helping people to cope.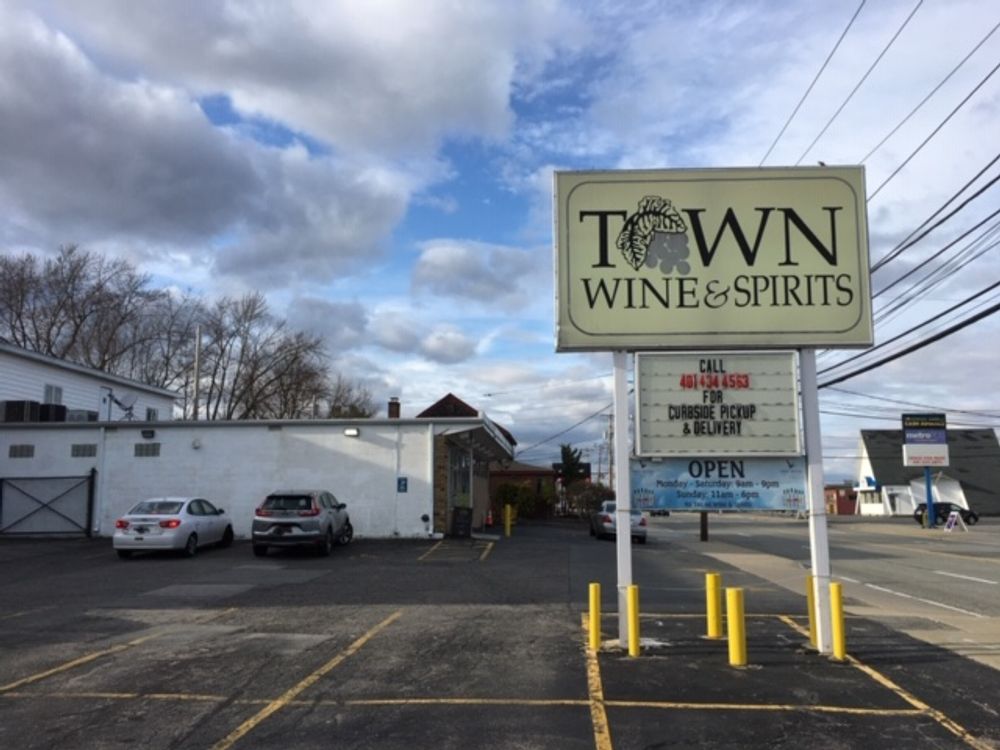 The coronavirus crisis is also good for the bottom line at his shop. The delivery business is booming for Town Wine, and Fishbein says sales are way up, even with a limit on how many customers are allowed in the shop at the same time.
"Right now, it has been insane in the store," Fishbein said. "Trying to tell people, we're open all the time -- you don't need to stock up so big. It falls on deaf ears. It's almost like the toilet paper syndrome."
The pandemic closed bars, taverns, dance halls, cafes, ballparks and other places where people drink. 'Quarantinis' and online happy hours via the zoom video-conferencing app have become a thing.
For his part, Fishbein perceives a psychological comfort in how people can still buy alcohol during this prolonged crisis. And he said things could take a turn for the worse if the state ordered liquor stores closed.
"Honestly, if they closed all the liquor stores in Rhode Island, I think it would be an issue for the police," Fishbein said. "I think there would be a strong possibility of some civil unrest, people trying to break in. It could become that kind of severe backlash, not that I would want to think it would happen, but I almost guarantee it would."
For now, entertainment venues, close-contact businesses like hair salons, and restaurants are closed, at least for dine-in service.
There are about 250 liquor stores in Rhode Island. We asked the state's top regulator of this sector, Department of Business Regulation Director Elizabeth Tanner, why they're considered a critical business.
"We looked at a lot of other states," she said. "We even looked at other countries to see what they were doing. This was not an issue in any of the other places we were looking at."
Selling alcohol is big business, in Rhode Island and elsewhere.
Industry groups pay lobbyists tens of thousand of dollars to represent their interests at the Statehouse each year.
And the sale of alcohol is generating a trickle of tax revenue for the state at a time when most businesses are closed. Liquor stores paid the state about $9 million in taxes in 2018, and wholesalers and distributors paid more than $15 million in excise tax that year.
But Tanner said money was not a factor in the state's decision to keep liquor stores open.
"Tax revenue is not a consideration for any of the critical businesses that we talked about," she said.
While alcohol is a social lubricant, it also has a societal cost.
The CDC says excessive alcohol use kills about 88,000 people and costs the economy about $249 billion each year. And the fact that so many people now have so much free time on their hands has sparked concerns about more drinking, earlier in the day.
But the associate director of Brown University's Center for Alcohol and Addiction Studies, psychiatrist Robert Swift, said abruptly cutting off the supply for problem drinkers could make things worse by sending them into alcohol withdrawal.
"Which is a syndrome characterized by hyper-activity, anxiety, difficulty sleeping, sometimes hallucinations, sometimes seizures, and a small percentage of people can actually die from experiencing this," he said.
As Dr. Swift said, an increase in cases of alcohol withdrawal would bring more people to the hospital, at the worst possible time: "At this point we really want … people to not go to the hospital so should we have a surge of COVID-19 patients in Rhode Island, there will be beds for them, and we can care for these people who are critically ill."
With that in mind, public health specialists advise against heavy drinking, in part because it causes a lot of disease. But if a small to moderate amount of alcohol helps you during these trying times, well, cheers.