Of the hundreds of rooms in Providence's 41 public schools, only one classroom was fully renovated this summer.
Walking through Vartan Gregorian Elementary School with Providence Public Property Director Mike Borg, we step into classroom 8. Last August, a fire started by an air conditioning unit took this room out of commission.
"There was a short-circuit, caused a fire," Borg explains. "Caused some smoke damage to some of our other classrooms."
As we look around, a team of neon-vested contractors is putting the finishing touches on this classroom. The faulty wiring has been repaired. A new heater has been installed. And light streams in through glass panels in a newly-replaced exterior wall.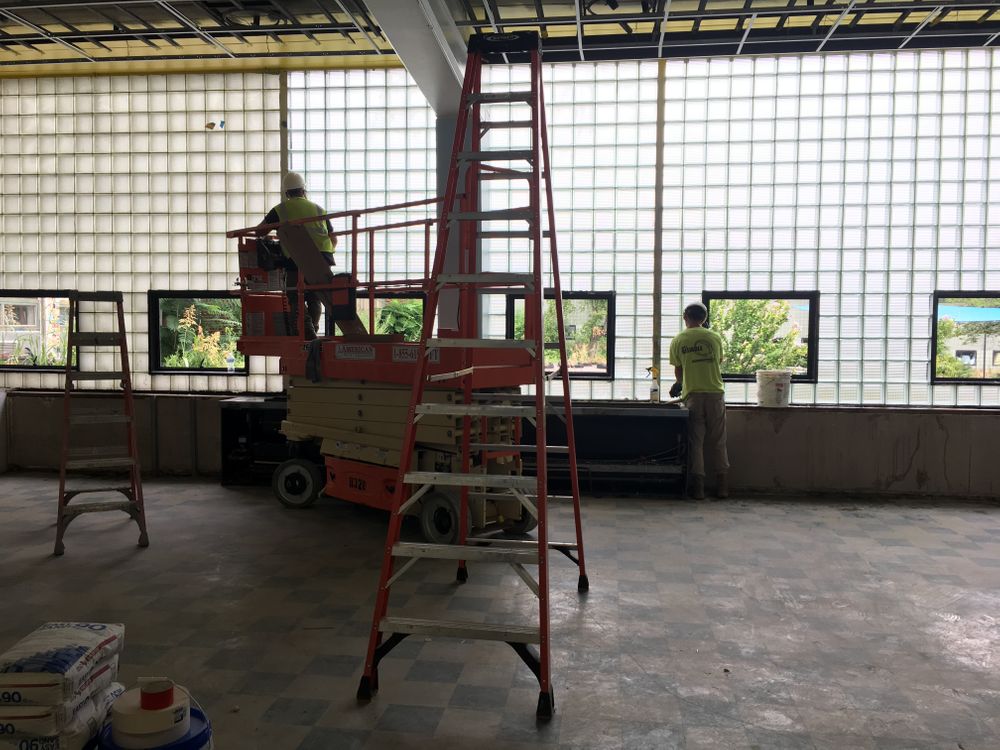 "First the color is what strikes me," says Principal Matt Russo. "We've got some really light blues, some yellows. Just really visually stimulating."
This is Russo's 17th year working in the Providence schools, but it'll be his first at Vartan Gregorian. Looking over a design mock-up of the room, Russo points out the light, comfortable stools, and a semi-circle of bookshelves that'll be delivered later this fall.
"Instead of the same old chairs, desks, rows-- a lot of these desks connect and can come apart very easily depending on what lesson the teacher might be delivering that day."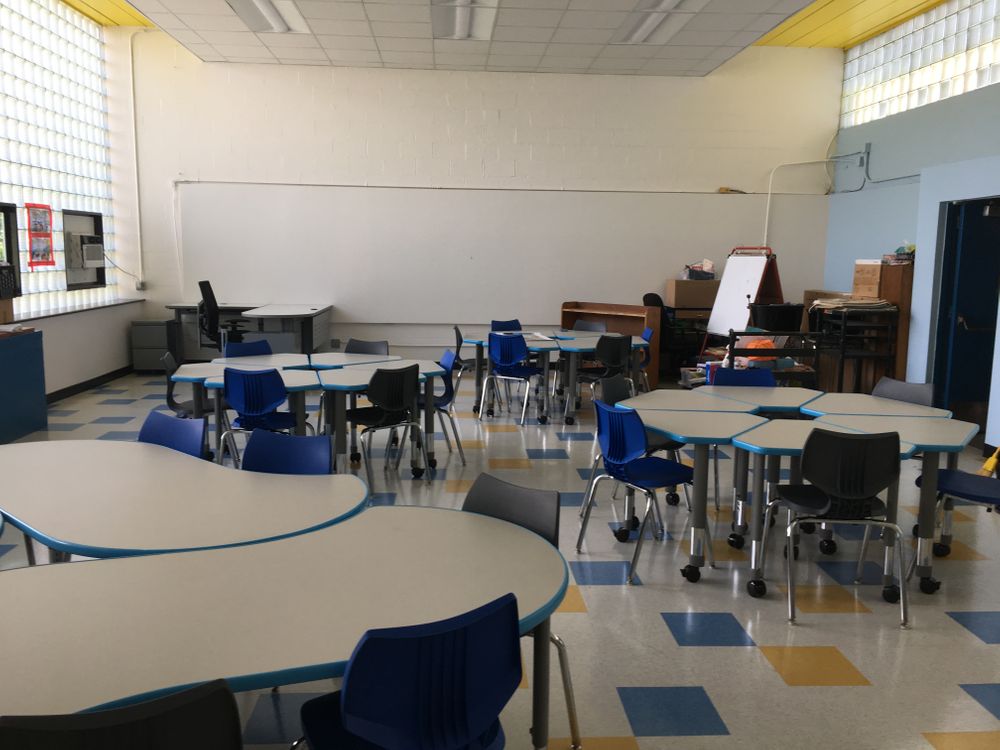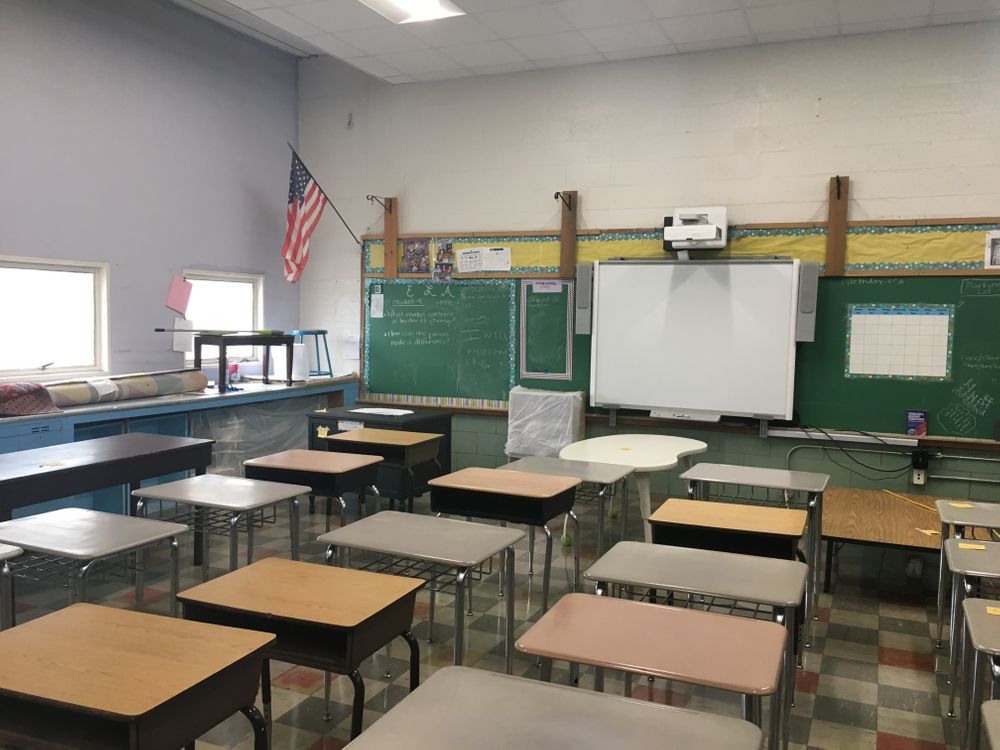 The idea is that creating flexible spaces where students can work in small groups lays a foundation for more collaborative learning. Russo says the renovation is a chance to redesign this classroom to work better for the third graders in classroom 8. And PPSD officials say they plan to use this room as a model for future renovations.
But this is just one classroom. As soon as students step into the hall, they'll see reminders of the overall condition of this 65-year-old building.
Back in the hallway of Vartan Gregorian with Public Property Director Mike Borg, we step into a bathroom just around the corner. He points out where water leaking from the roof has damaged the ceiling.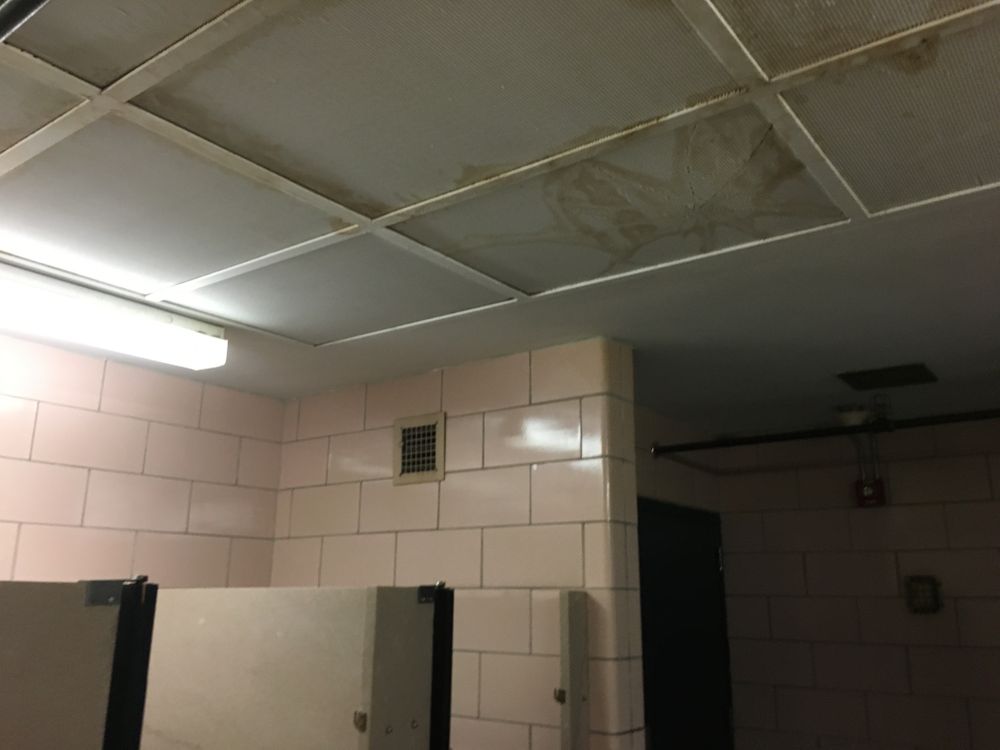 "You see it comes in and makes the dark stains on the ceiling, right, it peels the paint back. And it causes waters damages to electrical, to plumbing, to the walls," he says, adding that the school often has to close this bathroom off when it rains.
Out in the hall between the gym and cafeteria, a half-dozen garbage cans are permanently positioned under another leaky patch.
Vartan Gregorian is one of five schools set to get a new roof this year. Roof replacements accounts for almost half of the city's spending on school building repairs this fiscal year.
The condition of school buildings was one of the major challenges highlighted by a Johns Hopkins report on the Providence Schools earlier this year. The review team described crumbling floors, contaminated water, and leaky pipes. Teachers and students told the team they didn't feel safe at school.
"You feel a difference when you walk into a building that is not well maintained," says Paige Clausius-Parks. She works for Rhode Island Kids Count and was one of the observers for the report.
She describes buildings that are run-down and rusting with age: "Stairwells and stairs that were chipped, handrails that didn't feel completely safe to hold, never mind to bear weight on, And just very, very dark buildings."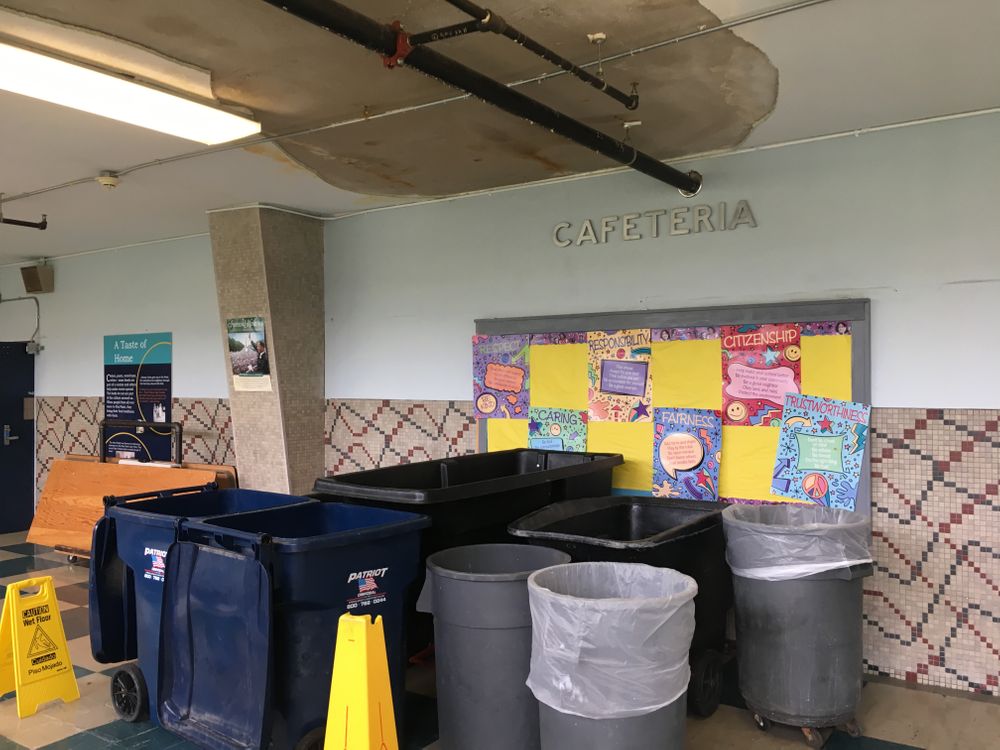 Clausius-Parks points to research that shows well-maintained facilities improve student achievement and teacher retention, while reducing truancy and suspensions. And she says, investing in school buildings goes beyond the basics of keeping kids warm and dry.
"Of course it needs to not rain on their heads when they're in school. That's just basic human needs," Clausius-Parks says. "But if we're looking at the type of education we are providing - do we have classrooms that are technology-enhanced? Are students able to move their chairs around so they can do group work? Because we know so much of our jobs involve collaboration. Our buildings can support that."
This is about equity, Clausius-Parks says, emphasizing that students in Providence deserve an environment that puts them on an even playing field with students in other districts.
The problem is, there isn't the money to redesign every classroom into a modern learning environment. There's not even enough to keep roofs from leaking, walls from peeling, or patches of ceiling from falling.
A 2017 report from the Rhode Island Department of Education put the total cost of repairs to Providence schools at $372.4 million.
Mayor Elorza has said he wants the city to borrow up to $400 million over the next decade to renovate school facilities, and Providence voters last November approved a $160 million bond to be borrowed over the next five years. That's in addition to a $250 million statewide bond for school construction that voters also approved last year, some of which will go to Providence schools.
This summer the district borrowed only a fraction of that amount-- just $20 million--for repairs to school buildings. More than 80% of that spending will be reimbursed by the state.
"My most important role right now, as I see it, is to welcome the children back to school in as safe and clean an environment as possible," interim Superintendent Fran Gallo said in an interview last month. But she said basic maintenance would not be finished by the start of school.
"Some of the buildings I don't think will be as clean as they should be for the first day of school," Gallo said. "And we're going to have to work room by room to make sure that happens within that first month of school." In addition to ongoing maintenance, Providence officials say they plan to continue holding volunteer clean up events.
Many of the repair projects will continue beyond September. The roof replacement at Vartan Gregorian is set to be completed in June of 2020. Other repairs within the school, like refinishing the gym floor, will have to wait.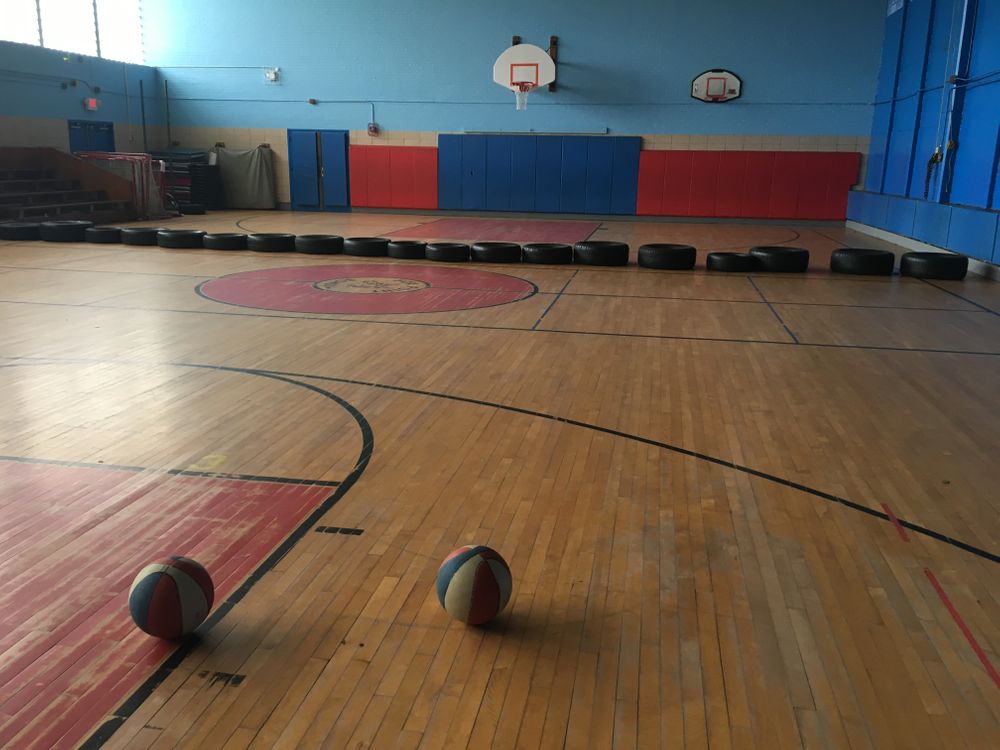 A state takeover of the Providence Public School District raises questions about what it actually takes to turn a school system around. We want to hear from you. What do you think it will take to fix Providence's schools? Share your thoughts here.