→ See more of our coronavirus coverage, including community resources and personal stories.

TASCA: What have you been doing as a mother to keep your children busy over the last week, and going into this second week now?
GIORNO: Well, it's been creative to say the least. Initially, I didn't want the kids to be nervous or scared, wondering 'Why aren't we going to school?' I decided we're going to have a schedule that we're going to stick to daily. We wake up early in the morning. We have activity time, we have creativity time, and we have academic time.
The first day, I had my son pick a book. He read the book as my daughter acted it out. My son is 11 and my daughter is five. To see some of the acting going on, it was quite amusing for all of us. We've done some science. We weren't very successful with the launches of the rocket that we made but it was a lot of fun. We also made homemade slime and homemade putty. I had the kids measure out the ingredients. So little things like that to be creative. The day goes by fast when you do those sort of things.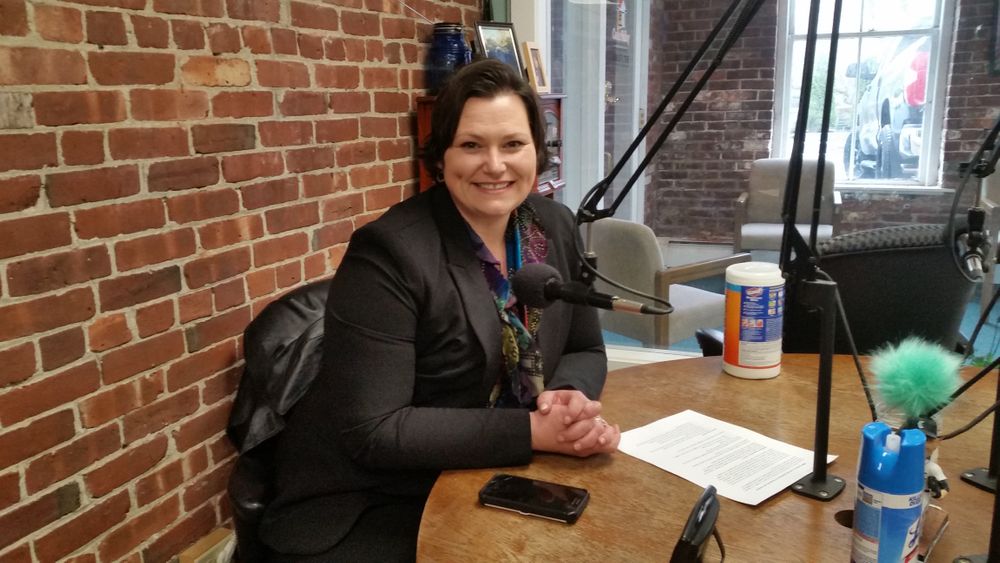 TASCA: You talked about the challenge of trying to explain to your kids why they're home and why they might not be able to see their friends in school for the next two months. Have you tried to broach that subject? If so, how successful have you been?
GIORNO: We have talked about that. My son will play Fortnite or Minecraft on Xbox. It's a form of communication with his friends so they can talk back and forth. You know he's talking to someone when he comes and says, 'So this all started with someone eating a bat in China?' And I said, 'Okay let's talk about it.' You never know where they're coming from sometimes.
I said to him, 'You know, it's important for you to understand that the reason we are home is because this is something that's very contagious. Do you understand what that means?' My daughter was sitting there for the conversation. She said, 'It's like getting a cold!" I said, 'Right!"
I try to look at the big picture. They're not going to be able to see their friends for quite awhile. In our society nowadays, a lot of people are saying that technology is killing communication. Once this is all over with, I think we'll really fully understand how great it is to have face-to-face communication. We'll lack that for awhile. You crave that communication. You want face-to-face contact.
I think we'll have a better understand of people and the fact that you value the time around them. Hopefully we won't see individuals sitting in a restaurant across the table from each other with their phone texting. Hopefully they'll take advantage of the time they have together. Face-to-face communication is a big deal. It might end up being a positive at the end of this.
TASCA: Suzanne, thanks so much for doing this. I appreciate it.
GIORNO: Thank you so much.
[If you have a story you'd like to tell about your experience coping with the coronavirus pandemic, you can email Joe Tasca at jtasca@thepublicsradio.org]