If you live in the Westerly area, chances are you've run into Tom Foley and Pat Kirker.
They're a guitar duo known as the Midnight Irish, and they've been playing the local bar scene for years. They were scheduled to play an Irish-themed show on St. Patrick's Day, but the gig was cancelled following the closure of local bars and restaurants because of the coronavirus outbreak.
Undaunted, Foley and Kirker refused to go quietly into the night.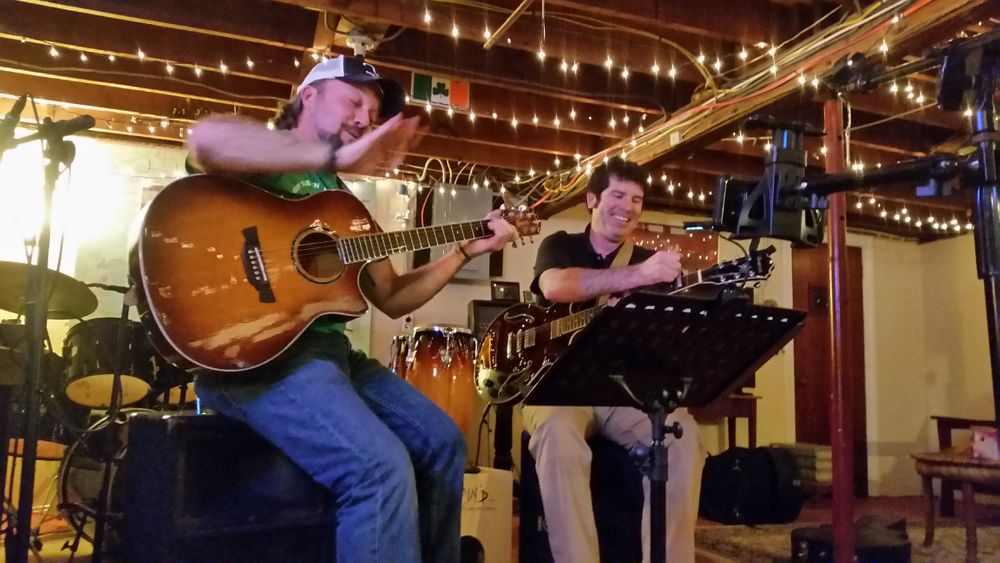 "When things started to get shut down, I said to Pat, 'If they cancel our show, we have to do something on St. Patrick's Day.' We weren't going to go down without a fight."
Believing that the show must go on, Foley and Kirker decided to play Irish folk songs in Kirker's basement studio before a Facebook live audience.
Prior to the performance, Foley said he expected it to feel a little strange at first, but still well worth it, especially under the circumstances.
"For sure, we feed off the energy of the crowd when it's live music. But I don't think it'll be detrimental. We know people will be watching on Facebook. Everyone will have a good time."
[If you have a story you'd like to tell about your experience coping with the coronavirus pandemic, you can email Joe Tasca at jtasca@thepublicsradio.org]