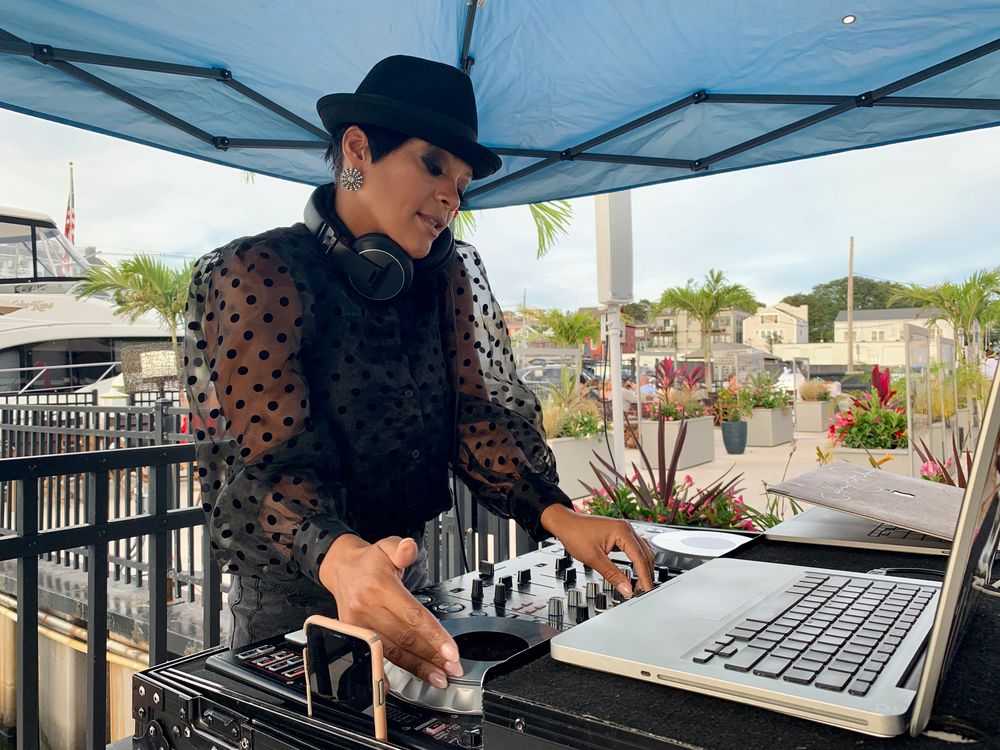 Valentina Marianetti swayed to the beat and kept a hand on her turntable. As the music played, a man sitting at The Reef restaurant in Newport began to tap along with his foot. A toddler wiggled her legs in rhythm as she walked past the loud speaker.
This type of crowd is still new for Marianetti, who goes professionally by "DJ Valentina." Before COVID-19 hit, her work revolved almost entirely around weddings.
"That was my main bread and butter. Booked every weekend — Friday, Saturday, Sunday. Sometimes weekdays also," she said.
In a typical year, Marianetti could count on playing at least 80 weddings. But the pandemic forced most of her clients to cancel or postpone their events, and she thinks she'll be lucky to finish the year with ten.
Marianetti has since turned to playing other venues, like The Reef restaurant. But she's not making up for her lost wedding revenue.
"Oh my gosh. This industry has been hit so hard. All of the wedding professionals have come to a complete halt," she said.
According to Discover Newport, more than 500 weddings take place in Newport annually — mostly between late April and early October. That meant Rhode Island's shutdown this year froze the industry just as its busy season would normally be kicking off.
The state now allows catered weddings with up to 100 guests to occur outdoors, but wedding professionals estimate they've already lost millions of dollars in revenue.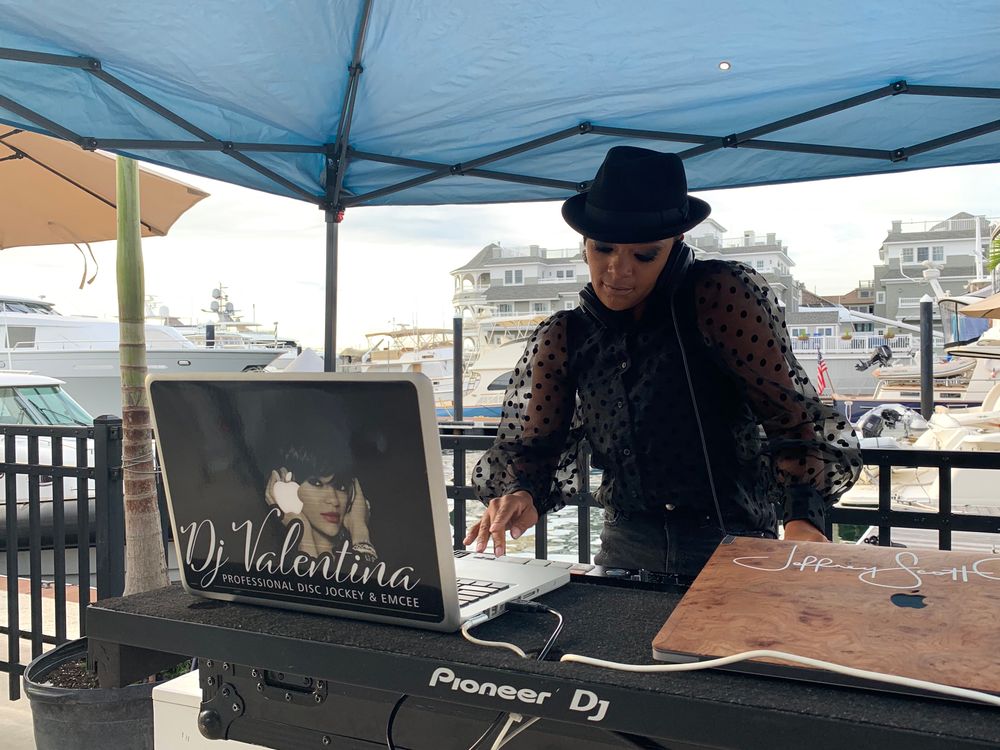 Discover Newport reported that over half of the weddings scheduled earlier this season were postponed until 2021. Another 25 percent were canceled altogether.
Others were postponed until this fall — and many have been adapted into "micro weddings," stripped-down ceremonies, often with only a couple dozen attendees. They're an appealing substitute for couples eager to celebrate, but they're not as popular with wedding vendors.
"It's all scalable," said Kate DeCosta, the chief operating officer of the Newport Experience, which runs multiple wedding venues in the city. "The price of a cake is anywhere between $9.50 and $11 per slice. So if you're making a cake for 200 people, you're gaining a lot more revenue than cooking for 20 people."
DeCosta's staff has shrunk this season from about 250 to 90 employees. And while micro weddings have helped keep her business operational, DeCosta says that everyone involved — from caterers to florists — is making a fraction of the revenue they normally would. Some vendors are not getting hired at all.
"I mean it would be everything from transportation — you don't need big buses and trolleys to bring people around anymore. It would be the dressmakers — you don't need ten bridesmaids dresses anymore when you're having one witness," DeCosta said. "Every single portion of the wedding is affected."
Stasia Anthony, a Newport wedding planner who owns the company Exquisite Events, said it's particularly concerning for wedding professionals to see summer already coming to a close. The COVID-19 pandemic turned their best season into a bad one, and as winter rolls around, workers will have to weather another stretch with little business.
"January, February, March, and even many times April tend to be...You don't get much revenue coming in. So [the summer season] carries you through," Anthony said. "Now we're going to do that — and go through with no revenue."
Some wedding professionals are adapting to try and get through the difficult year.
"Even though I am an optimistic kind of thinker, I think, it's still an uneasy feeling to have. The uncertainty of it all," Marianetti said.
Recently, she expanded her tech services to assist with live streaming ceremonies. And she's trying to convince couples that even a micro wedding needs a DJ.
Antonia Ayres-Brown can be reached at antonia@thepublicsradio.org