Thousands of Rhode Islanders ages 75 and older are scheduled to begin receiving shots this weekend at one of the state's five regional distribution sites. And in Providence, city officials were scrambling to get residents to fill open slots.
The state Department of Health on Thursday announced that residents 75 and older who live at home will be eligible to be vaccinated by appointment in mid-February. But health officials also set aside 5,000 vaccine doses for cities and towns to distribute to their elderly residents.
State health officials recommended that those doses be used for people 75 and older who are listed in the state special needs emergency registry, a list of residents who require assistance during snowstorms, power outages and other emergencies.
But not all cities and towns followed that guidance. In Warwick, city officials opened registrations on a first-come first-served basis, and registrations for the limited doses quickly filled up.
In East Greenwich, town officials contacted residents who met the age criteria on the special needs registry and those on the senior center and community recreation center's activities list. Town Manager Andrew Nota said those were the only lists the town maintains that includes residents' phone numbers.
Providence started by asking community health clinics to reach out to their patients. The city also tried to register people through senior service providers and the Providence Housing Authority. The city has 880 doses to use this weekend. And by 5:30 p.m. on Friday, about 100 appointment slots were still open. City officials are encouraging residents to call 3-1-1 to register for an appointment, said Ben Smith, a spokesperson for Mayor Jorge Elorza.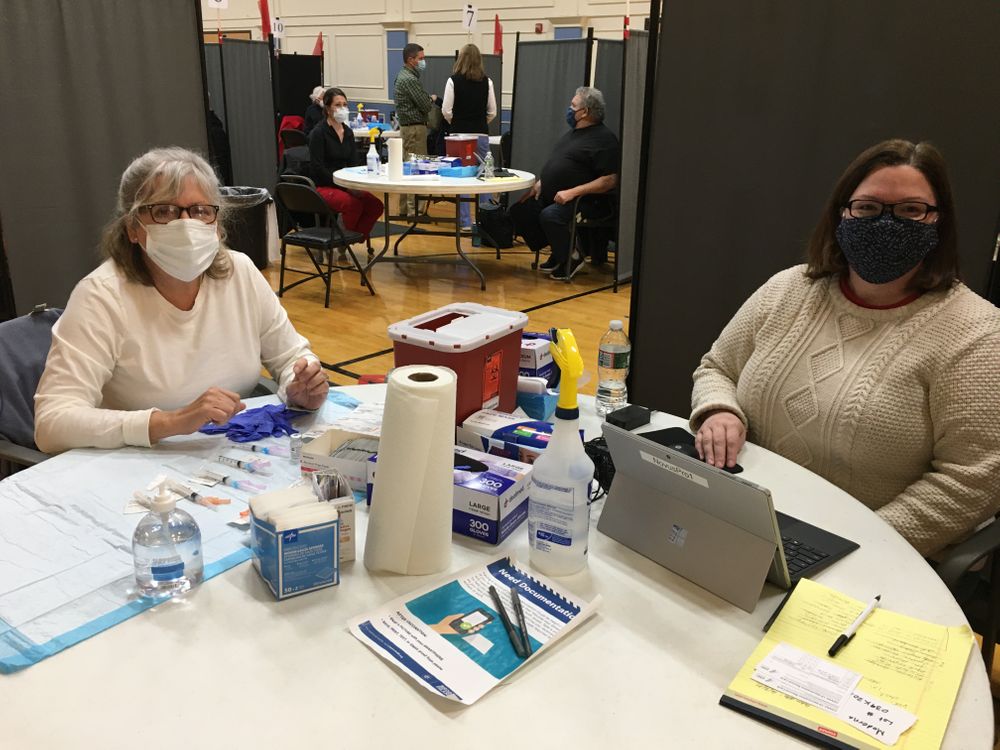 State health officials said during a press conference Thursday that more information on how to sign up for a vaccination appointment would be disseminated in the coming weeks. There is currently no state-wide vaccination registration site, although some cities and towns have begun collecting information from residents who want to be vaccinated.
Central Falls, the first city to be allocated doses for community-wide vaccination, announced today that nearly 20% of the city's residents have been inoculated.
So far, about 8% of the state's adult population have received their first of two doses of vaccine, according to state health department data. Of those, roughly 23,000 people or 3 % of all adults had been fully vaccinated. As of Jan. 29, 59.2% of the vaccine doses available in the state have been used.