Mary: The little one – when they were all getting in the car, everybody was crying, but she was waving, "Goodbye! Goodbye! Goodbye!" The littlest. And then, a few months ago, she said to me, "I shouldn't have picked you." I said, "What do you mean?" She said, "Well I should have just stayed with Mommy." And I said, "Honey, you didn't pick to go live with me." I said, "You had to go live with me."
It's been two years since Mary became a foster parent to these four kids. They're the biological children of two of her nieces. Mary watched her nieces struggle with drug addiction for years. Everything came to a head one night when Child Protective Services decided enough was enough. That's when Mary showed up at the house and volunteered to take them. Just a few hours later she left with the kids.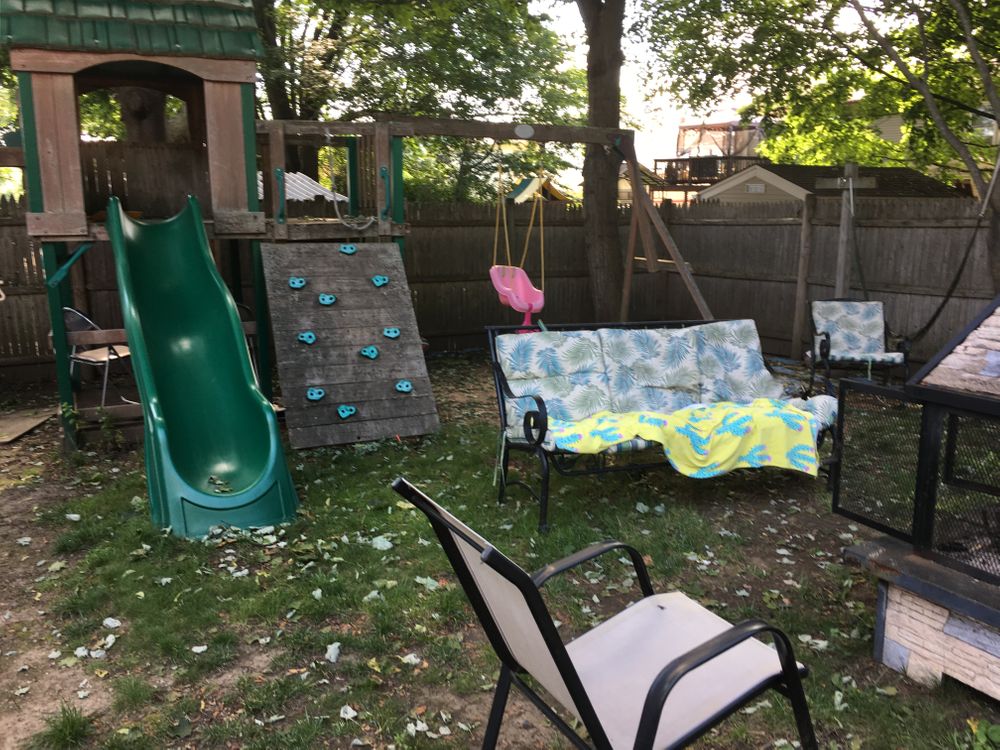 Mary: Now the hard part is there are some people in the family they still can't see.
The kids are all old enough to remember the day DCYF removed them from their parents. But it can still be difficult for them to understand.
Mary: That really is the most difficult part. Huh? [to 6-year-old] That's hard for us. When Mommy can't come over and we want her to come over. So you can talk about that. Do you want to talk about that?
6-year-old: Well sometimes, when I'm sick, she can't come over. And sometimes when she's sick she can't come over. Because she has like allergies, and she has like a bad thing happening, but she's getting better.
Mary: There's been a few missed visits recently. And one time there was a missed visit, with their mom, and she called, and she was like, "Oh I'm really sorry. I parked my car in a parking lot, and they locked the parking lot, and I couldn't get my car out, and I've been trying all day." And he is looking at me like, that's not true. Even an 11-year-old is like, that's not true.
11-year-old: Because Mom doesn't have a car.
Mary: [Laughs] There you go!
That night, her 6-year-old had a meltdown, and started crying at the dinner table. Mary explains, their mom's been in and out of rehab in the two years since her kids were removed, but she's relapsed each time.
That makes it hard for the kids to trust that visits with their mom will happen as planned. And, for the older kids, who remember more about about life with their biological parents, it can bring up resentments that haven't gone away.
11-year-old: I had an xbox. And I came home one day from school, and it was totally gone. My dad said that he didn't know what happened with it, but he pawned it for money. Started crying so hard.
Mary: I threw a bureau out - it was broken. I threw a desk out - it was broken. A chair. I said, "Alright, go out there, go smash them." He did. He smashed 'em up. And he'd be out there - wow, wow, wow - and I just instinctively knew that he needed to be able to do that.
11-year-old: I remember once, I think it was last winter, I was breaking up a bureau, and there was one thick wall left, and I put it up against the fence over there, and the wood. And I took my mallet, and I - for some reason - I just pictured my dad's face. And I threw it extra hard. I don't even know why. But I threw it extra hard. Went through the wooden board completely, went through the fence, and I didn't even realize that I could be that strong, to break through a thick fence and a thick board.
Some of this anger goes back to the reasons DCYF decided to put the kids into foster care, including a family fight over who the kids should live with. At one point during that disagreement, Mary was taking care of the kids while their mom went to rehab. But their dad decided to take them back.
The youngest was 4 years old at the time, and she talked about this recently with her dad.
6-year-old: He said, "Do you forgive me for taking you?" And I said, "Nope, I really don't. I'm not forgiving you ever. That thing really hurted my feelings." And I said, "I don't forgive things that hurted my feelings very bad."
Sofia: This might sound obvious, but why did it hurt your feelings so bad?
6-year-old: Because I wanted to stay with mom, and he knew I did, but he just took me anyways. Because my daddy went in jail like a lot of times. And he promised he would stop doing bad things when he gets out of jail.
Sofia: I know your sister said she would never forgive him, you know? Do you feel the same way?
11-year-old: Kind of. But now I can kind of forgive him because now all the stuff that he did for me. Now I kind of forgive him. But I don't forgive him that both of the xboxes…
Mary: Forgiveness, forgiveness. We talk about this all the time. He's a human being, I always say to the kids.
The whole family goes to therapy together. Two DCYF caseworkers check in regularly. And Mary's looking into getting mentors for some of her kids through the Big Brothers Big Sisters program. But at the end of the day, the kids have to come up with their own ways of working through the anger and frustration.
Mary: And I always say to them, that's a relationship that's always gonna be there, it doesn't go away. And it's important to understand who they are, manage it, and grow from it. Because it stops here as far as I'm concerned. This is the end of the road for any of that. Because this child, he's not going to live that life.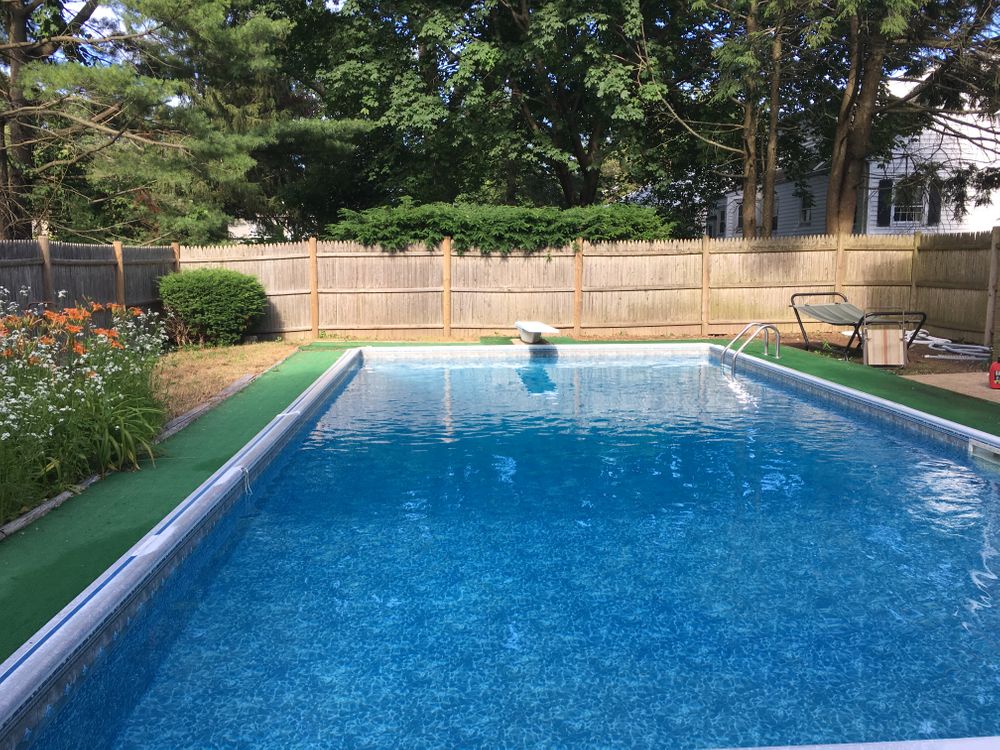 This is the final story in our series about Mary and her foster kids. You can listen to the first and second part of their story. Our series, Living In Limbo: Foster Families And Their Families, will continue in the coming weeks.