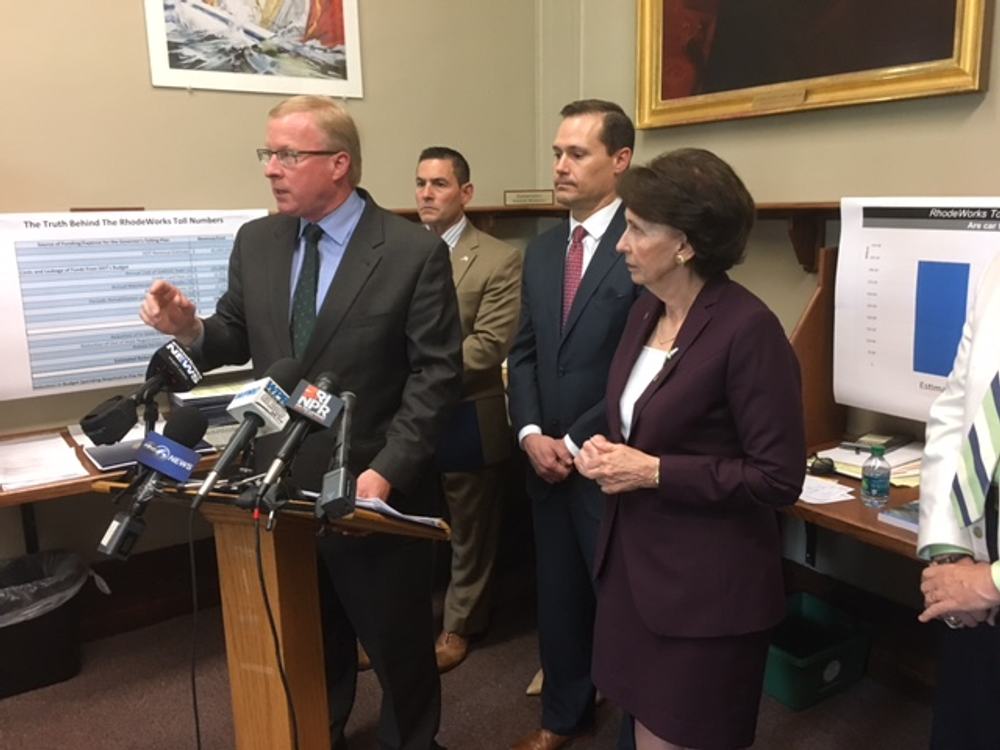 Trucking industry representatives are considering their next move after U.S. District Court William E. Smith dismissed Tuesday a lawsuit challenging Rhode Island's truck toll program.
The American Trucking Associations, which filed the suit, appears likely to either appeal Smith's decision or to move the case to state court.
"ATA is disappointed by [the\ decision, in which the U.S. district court ruled that it was without power to hear ATA's constitutional challenge to the discriminatory RhodeWorks truck-only tolls, and that the challenge must instead be brought in state court," ATA spokesman Sean McNally said in a statement. "ATA is reviewing the decision and considering next steps, but looks forward to vindicating its underlying claims on the merits, whatever the venue."
Chris Maxwell, president/CEO of the Rhode Island Trucking Association, said he still believes it's illegal for the state to toll trucks without doing the same thing to cars.
"We don't believe in tolling," Maxwell said, "but if you are going to toll, there should be approximation of use and approximate cost of use. And whether we pay more than cars, that doesn't mean that cars shouldn't pay some portion of that."
Josh Block, spokesman for Gov. Gina Raimondo, who championed the 'RhodeWorks' program to improve the state's highways and bridges, hailed Smith's decision.
"Truck tolls are a key way to ensure that the vehicles causing the most damage to our roads help contribute to their repairs, and the court made the right decision in dismissing this suit," Block said. "We're making record investments to repair Rhode Island's infrastructure – investing millions in our roads and bridges and putting thousands of construction workers back on the job."
In his decision, Smith wrote, "[T]he facts are clear that the fees, while dubbed 'tolls,' are really a highly targeted and sophisticated tax designed to fund infrastructure maintenance and improvements that would otherwise need to be paid for by other forms of tax-generated revenue. As such, the Court is without jurisdiction under the TIA [Tax Injunction Act]; the federal case must be dismissed and ultimately heard in the courts of Rhode Island."