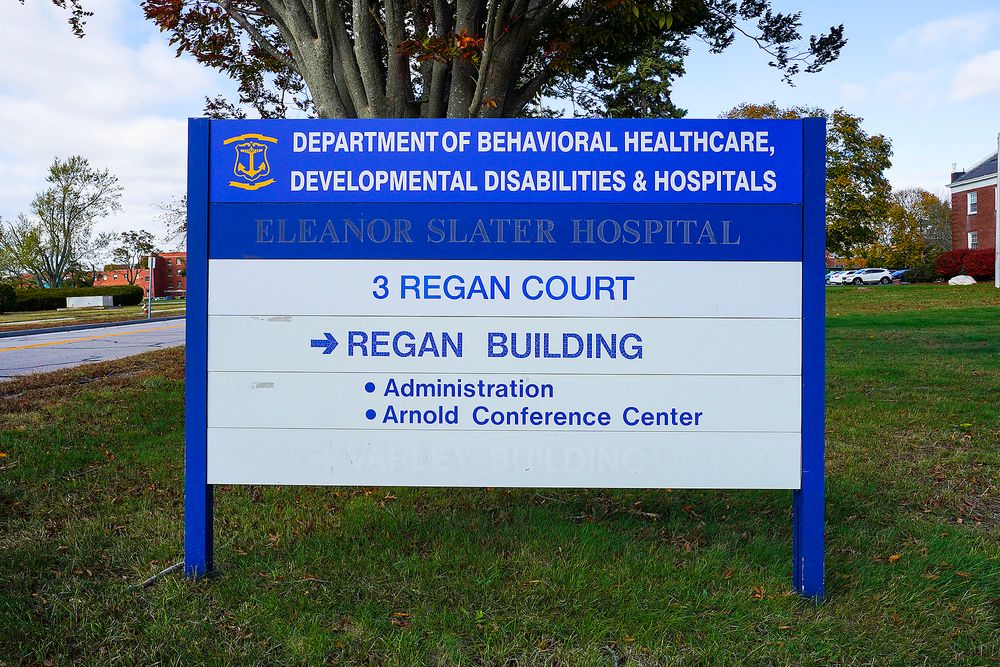 The chief financial officer of the agency that manages the troubled state-run Eleanor Slater Hospital has been placed on administrative leave, and the hospital's chief medical officer is resigning at the end of July, Rhode Island Gov. Dan McKee's office said Tuesday.
Jennifer White, the CFO of the state Department of Behavioral Healthcare, Developmental Disabilities and Hospitals (BHDDH), previously served as Slater's interim CEO. After announcing that White had been placed on leave, a spokesperson for McKee's office would not comment further.
Dr. Brian Daly, the hospital's chief medical officer, has resigned effective July 31. A spokesperson for McKee says the governor plans to name a replacement before Daly exits.
Slater, which has campuses in Burrillville and Cranston, serves as the state's hospital of last resort for patients with complex medical and psychiatric needs. The hospital was thrust into controversy in mid-June after a national nonprofit that accredits hospitals found issues with patient care and threatened to deny the hospital accreditation.
Accreditation is crucial for a hospital to receive federal funding from the U.S. Centers for Medicare and Medicaid Services.
The Joint Commission found conditions at Slater that "pose a serious threat to public or patient health and safety," according to a letter the group sent to the head of the state BHDDH.
In its findings, it cited these issues:
"Lack of governing body support to ensure a safe patient care environment that supports patient rights"
"Ongoing lack of Leadership action to prioritize and address culture of safety concerns identified in culture of safety assessments"
"Lack of a process to address and ensure completion of backlogged physical plant maintenance requests"
The Joint Commission said it may change Slater's accreditation status after determining the hospital has eliminated the issues that pose an immediate threat to health or safety.